We know that a key part of managing content is being able to quickly find it. When an enterprise has thousands of content types and multiple editors, a content solution that requires you to spend time sifting through thousands of loosely-matching records is a major waste of time and money. This is why, at Contentstack, we continuously strive to make our in-app search function more powerful, accurate, and actionable.
To that end, we are excited to announce a set of new features that adds more capabilities to our in-app search and helps content managers find content easily. Let's go through what's new in this release.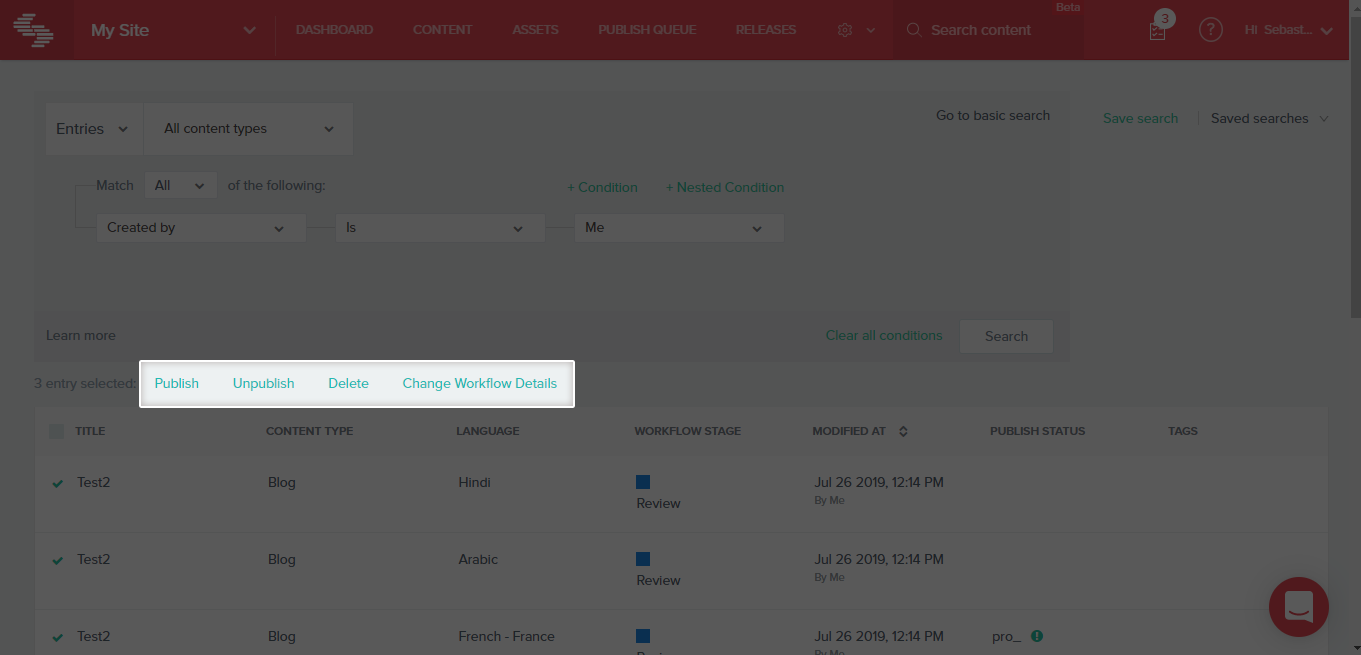 Perform Bulk Operations on Search Results
We realize that content managers don't only want to find content using search, they also intend to take action with the results.
That's why we introduced the ability to perform bulk actions on the result set. Content managers can now mark multiple items from the results and either 'publish', 'unpublish' or 'delete' them, or 'change workflow details' of entries in bulk.
Of these four actions, the first three actions were previously available on the entry list page. We just brought them to our search page for ease of use. Read more about how to publish, unpublish or delete items in bulk.
The 'Change Workflow Details' action is a new option that we introduced with this release. It allows you to change workflow details (such as stage, assignee, due date, and comments) of multiple entries. Read more about how this option works.
Note: The options to perform bulk actions are available for the results of both Basic as well as Advanced searches.
Learn how to perform bulk operations on search.
Perform Advanced Search within Multiple Content Types
Previously, Contentstack's Advanced Search functionality allowed searching within either a single content type or all content types. With our latest release, you can custom define the scope. You can select multiple content types within which you want to perform the search. This allows content managers to narrow down the search for more accurate results.
For example, it is now possible to look for all products that are priced below $500 in the 'Watches' and 'Fragrances' content types, and exclude results from other content types.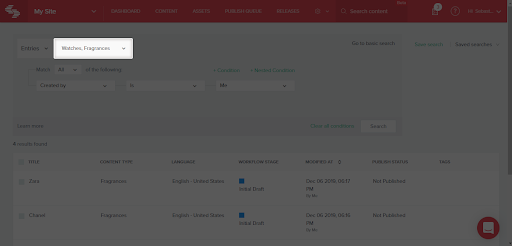 Added Support for 'Workflow Stage' Option in Advanced Search
You can now search for entries based on their Workflow Stage.
For example, you need to find all entries that are currently in the "Draft" stage. In your Advanced Search query, you can select the "Workflow Stage" field, use the Is operator, and enter the workflow stage value "Draft" to get a list of all applicable entries.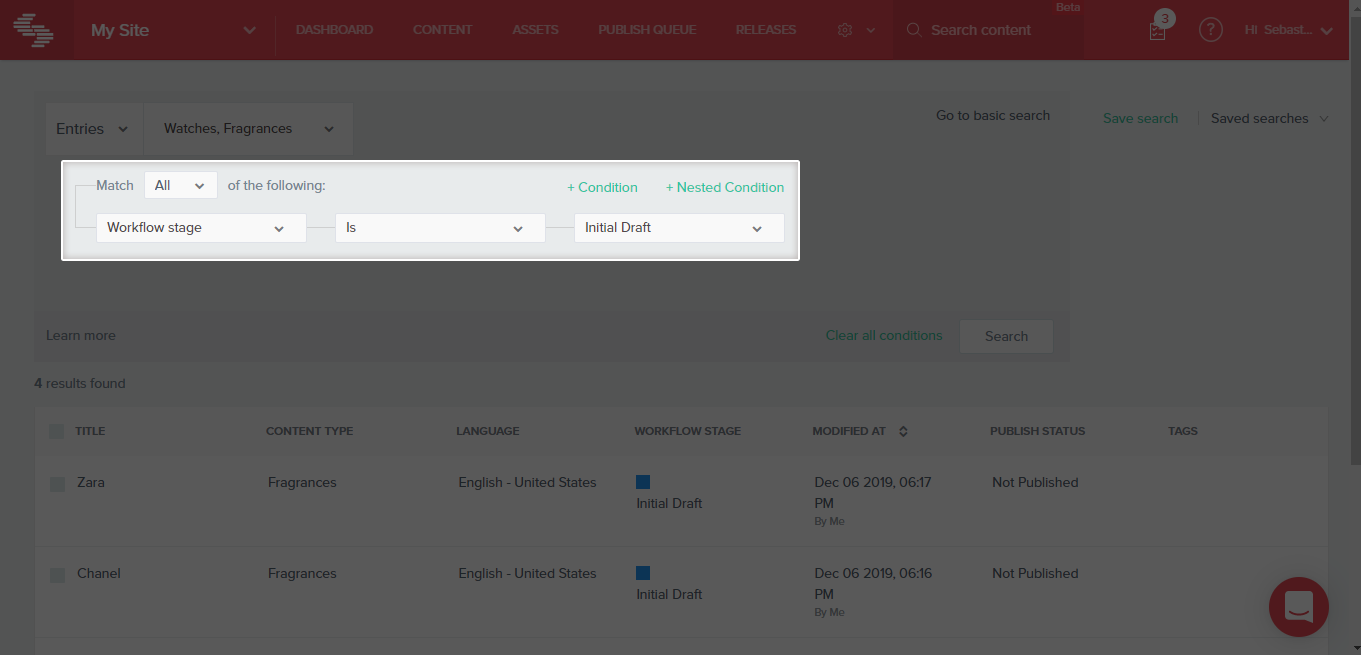 To learn more about how search works in Contenstack, read our documentation on Global Search.