Awards and Recognition
From the analyst community to users and employees, we're honored to be consistently recognized for outstanding performance, customer service and company culture.
87
G2 user awards
G2's Best Software awards rank the world's best software companies and products based on authentic, timely reviews from real users and market presence data.
See awards
6
Analyst recognition
In an increasingly competitive landscape, Contentstack continually stands out in the analyst community.
See awards
4
Industry recognition
Contentstack is recognized as a major industry player by top business publication awards
See awards
7
Diversity
Contentstack prides itself on being an inclusive workplace where everyone can feel safe, comfortable, respected, positive and productive. And it shows.
See awards
27
Leadership and culture
Our employees say it best with Best Places awards from Comparably, one of the most trusted third-party sites for salary and workplace culture data.
See awards
Technology
G2 Headless CMS Fall 2023
Web Content Management Awards Fall 2023
Web Ops Platform awards Fall 2023
Web Ops Platform awards Summer 2023
Web Content Management awards Summer 2023
G2 Headless CMS Summer 2023
User awards: G2 Headless CMS, Spring 2023
G2: Web Content Management awards Spring 2023
G2: Web Ops Platform awards Spring 2023
Industry Recognition
Leadership and culture
2023
2022
2021
Diversity
2020, 2021 & 2022
Previous awards
User awards: G2 Headless CMS, 2022
Web Content Management awards 2022
Winter 2022

Spring 2022

Summer 2022

Best Support awards 2021
Winter 2021

Spring 2021

Summer 2021

Fall 2021

Web Ops Platform awards 2022
Winter 2022

Spring 2022

Summer 2022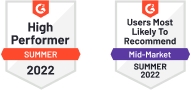 Best Relationship awards 2021
Winter 2021

Spring 2021
Summer 2021

Fall 2021

Ease of Use Awards 2021
Easiest Admin
Winter 2021

Spring 2021

Summer 2021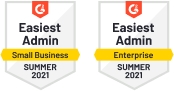 Fall 2021

Easiest to Use
Spring 2021

Fall 2021

Easiest to Do Business
Winter 2021

Spring 2021

Summer 2021

Fall 2021

Easiest Setup
Summer 2021
High Performer awards 2021
Winter 2021

Spring 2021

Summer 2021

Fall 2021

Leader awards 2021
Winter 2021

Spring 2021

Summer 2021

Fall 2021

Comparably

Show more