Leesa drives organic traffic, efficiency and personalization using Contentstack
Leesa wanted the freedom to produce content on their own terms, prioritizing speed, efficiency and SEO.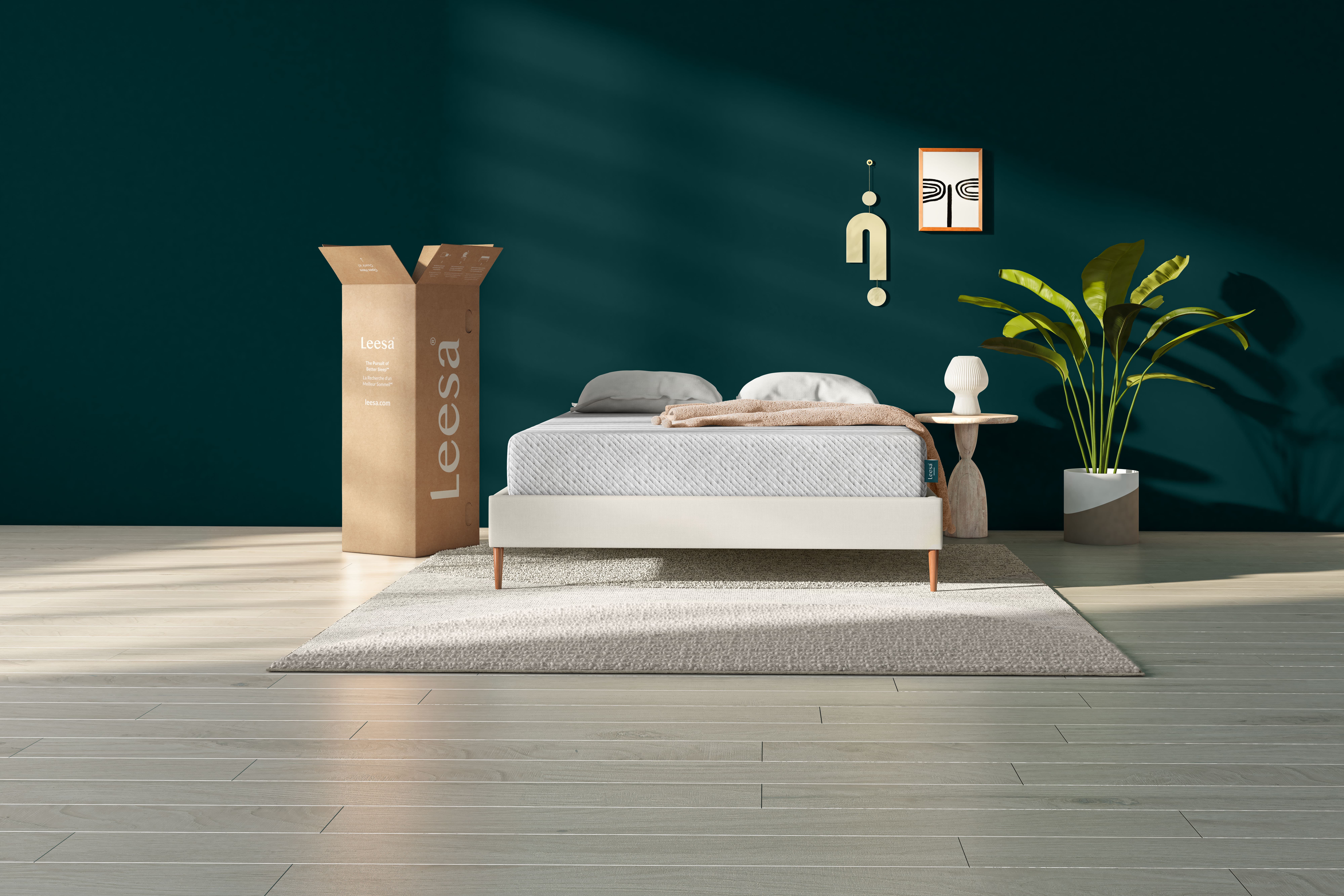 <1
second onload time, down from six seconds
>50%
reduction in developer resources and feature release time
30x
organic traffic volume
Leesa's goal was to optimize its website for speed and user experience, but using only its e-commerce platform, Shopify, restricted flexibility and meant longer development times. After eight months of researching a headless CMS solution, they chose Contentstack for its quick time to value, integration capabilities and unparalleled customer support. Today, Leesa's organic article traffic volume is 30 times higher due to better SEO. Content can be managed in a fraction of the time, and Leesa has dramatically improved customer experience through personalized customer journeys.
The challenge
Content developers at Leesa could write and publish articles but couldn't curate a brand story across all of its products. In addition to its commerce pages, Leesa was focused on organic growth. The way SEO was managed on their e-commerce platform, whose CMS capabilities they had been leveraging, meant organic article traffic to the site was lower than it should have been.
When Leesa was using Shopify alone, content writers would write the articles, but developers were publishing the content. They would build the relevant code and push it to a .JS file. This was an error-prone system, and Leesa recognized that the company needed a quicker and more defined process for creating components and editing content.
Instead of spending time optimizing the website, developers were handling content requests. As a result, development time was long and the website was slow, with an onload time of six seconds.
It wasn't convenient. We wanted to work with Shopify, but we needed the freedom to produce our own content the way we wanted, and to speed up the website and gain flexibility.

Richard Bilton | Director of Technology
The solution
Richard Bilton, director of Technology at Leesa, knew that a headless CMS would offer the freedom the company was looking for, and spent eight months researching headless CMSes. Ultimately, the company chose Contentstack for its integration capabilities with Shopify, its ease of use and its customer support.
"Contentstack has been fantastic," Bilton said. "I don't know of any other customer support team willing to jump on a video call and code with us and help us fix a challenge. In my world, it's never happened before."
Performance-driven redesign
Contentstack worked with Leesa to build a completely new headless environment and a redesign of the brand, fully integrated with Shopify. The architecture implementation was very fast, completed in one month, with the new website launching within just five months. Developers can now focus on building new features and optimizing the website, while content editors can be trained in as little as half an hour and tasked with managing the content behind the scenes. With a combination of stronger website performance, enhanced SEO and quicker time to publish, articles are now the main way that customers find the Leesa website, more effective than paid ads or other forms of marketing.
Personalization
Another benefit of working with Contentstack has been the ability to personalize at scale. "Thanks to Contentstack's Modular Blocks, we've really upped our game when it comes to personalization," Bilton said.
When a customer or prospect lands on the website to read a topical article, Leesa can track the topic the blog is about, identifying the customer segment or interest. Inside the article, Leesa can insert targeted product recommendations, as well as directing to a personalized product page around this specific topic when the customer clicks out using a call to action. The product page will show relevant products, as well as user-generated content from customers who have similar needs, and graphical content elements such as awards and accolades specific to that audience. "If you look at our competitors, you can see that we are now much more mature in what we can deliver to the user," Bilton noted.
Headless has brought us into the future. A content editor can update content in a few seconds if there is a typo or an issue. We can release features in two weeks instead of a month, with half the number of developers. When we started working together, I originally asked Contentstack to reduce our onload time from six seconds down to two. Today, it's less than one.

Richard Bilton | Director of Technology
The results
50% reduction in development time for new features, and half the number of developers overall
30 times more traffic through articles after implementing Contentstack
Onload time reduced from six seconds to less than one second, with full visibility behind the scenes
One month to implement new architecture; five months to launch new website
In summary
Leesa is now known for producing excellent content around sleep and the sleep industry, and is using that content to grow organically through a website optimized for SEO. Users enjoy a cohesive brand experience, with a fast and personalized website that meets their needs. At the back end, half the number of developers can focus on pushing new features in two weeks instead of a month, while content editors can go in and make changes with very minimal training.
Company
Established in 2014, Leesa is dedicated to crafting meticulously designed and exceptionally comfortable mattresses. Their expert team utilizes the best materials and e-commerce knowledge to ensure that their customers have an exceptional buying experience. Leesa believes everyone deserves a better night's sleep, which is why they've donated 40,000 new Leesa mattresses and counting to people in need through nonprofit partners across the U.S.
Products used
Contentstack Headless CMS