LADbible cuts editorial time in half and scales with ease
LADbible Group needed to scale their ability to support new and unique types of content in a fast-paced publishing environment.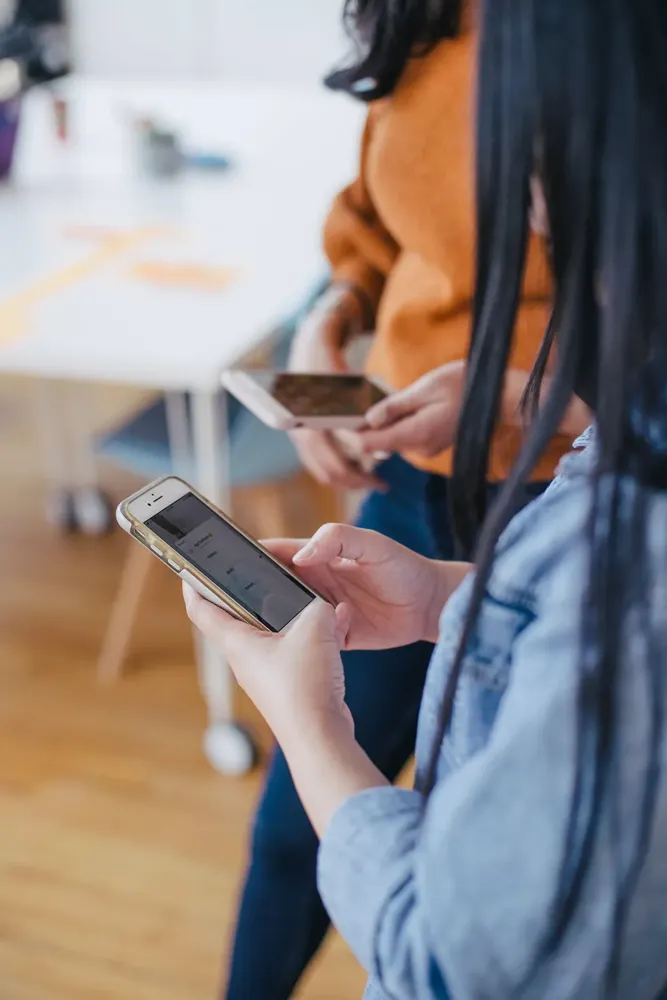 5
distinct brand sites able to share and customize content capabilities
5x
faster editorial process with integrated UI
Previously using an in-house content system built in the early days of the company, the LADbible Group team was looking for a new solution that could support complex content needs at a fast pace.
"The types of content we want to publish, and how we want to use it, change very frequently," said Tim Barrett, head of product delivery at LADbible Group. "We needed a new content management system that could scale with our ambitions."
Highly flexible
Architecture
"What set Contentstack apart from other headless CMSes was the extension points built into the system," said Tom McGiveron, lead software engineer at LADbible Group. "When it comes to fitting it in with your own systems, the world's your oyster."
Along with making it easy to integrate with existing publishing infrastructure, the extensibility of Contentstack's content management system gives the team more flexibility to experiment with new content types.
For example, to create a way to cover breaking stories with live articles, LADbible Group had an internal hackathon to test out different live-blogging tools. The winning solutions were made using only Contenstack extensions, with an editing experience built in React.
"It's really exciting that Contentstack is flexible enough that we can achieve something like live articles without bringing in a third party integration or additional CapEx cost to the business," Barrett said.
Contentstack gives us a solid base that's easily extensible. We're now able to turn out new features quickly and implement them in an elegant way.

Tom McGiveron | Lead Software Engineer
Time saving
Tools for developers
"The APIs and SDKs [software development kits] provided make it really elegant to customize and build on top of Contentstack," McGiveron said. "We use the Management API to automate the creation and configuration of stacks and then the Extensions SDK makes it really easy to build new UI components into your content types."
Automatic configuration of new stacks helps the team quickly turn around feature requests. Branched stacks are spun up for local development and testing, then are automatically deleted when the new feature code is merged into production.
Contentstack's developer tooling also makes it easy to roll back changes as needed. For example, upon launch of the first redesigned website the team saw that their new gated workflow process put too big of a limit on publishing speed.
"When we decided that we didn't want to use the workflow anymore we just had to make a configuration change in our code," McGiveron said. "We pushed the code, the pipeline ran, and all five of the stacks for our main sites were updated instantly."
We're utilizing the freedom that Contentstack gives us to explore new content types and new projects that we just couldn't have supported with our prior system.

Tom McGiveron | Lead Software Engineer
Efficient editing
With integrated UI
"Efficiency and usability are the biggest wins for us," Barrett said about the impact of Contentstack for the global team more than 100 content writers and editors. "People are able to jump in, create a story and get it out there quickly."
Contentstack provides capabilities the team didn't have before, such as the ability to preview work and schedule embargoed content. The API architecture of the CMS also makes it easy to integrate with third-party tools, allowing LADbible Group to create a custom editing experience where everything from generating social media links to embedding monetized videos can be done from a single user interface. "We can house everything in Contentstack so it's removed the need to go into outside systems to create an article," says Barrett. "The efficiency has improved dramatically."
Overall, Contentstack has helped cut editorial process time in half and has been well received by the team, Barrett said. "For editors to be enthusiastic about the system they have to use all day, every day, that makes you feel like you're working with the right solution."
Quality support
and collaboration
"The support we get from Contentstack is fantastic," McGiveron said. "If I have questions when developing I can just jump on a chat and get very good, very quick support."
"Our account manager and technical architect are also super keen to get involved and help us realize the potential of the system," Barrett said. "If we come up with a solution that's different from what they had in mind, they are really interested in how we've done it. We really like that relationship. It's a cool partnership."
The results
Quick and cost-effective launch of new content types
55 distinct brand sites able to share and customize content capabilities
2 times faster editorial process with integrated UI
Company
LADbible Group is one of the biggest social publishers in the world, with a global audience of nearly 1 billion. The company operates across all major social media channels and reaches 52 million monthly users on its five websites: LADbible, UNILAD, Tyla, SPORTbible and GAMINGbible.
Industry
Media & entertainment
Publishing
Retail & e-commerce
Products used
Contentstack Headless CMS