Add the Global Field in Entries
For a Content Manager, Global fields look very similar to a Group fields. On the entry page, you will find the Global field with its subfields as shown below: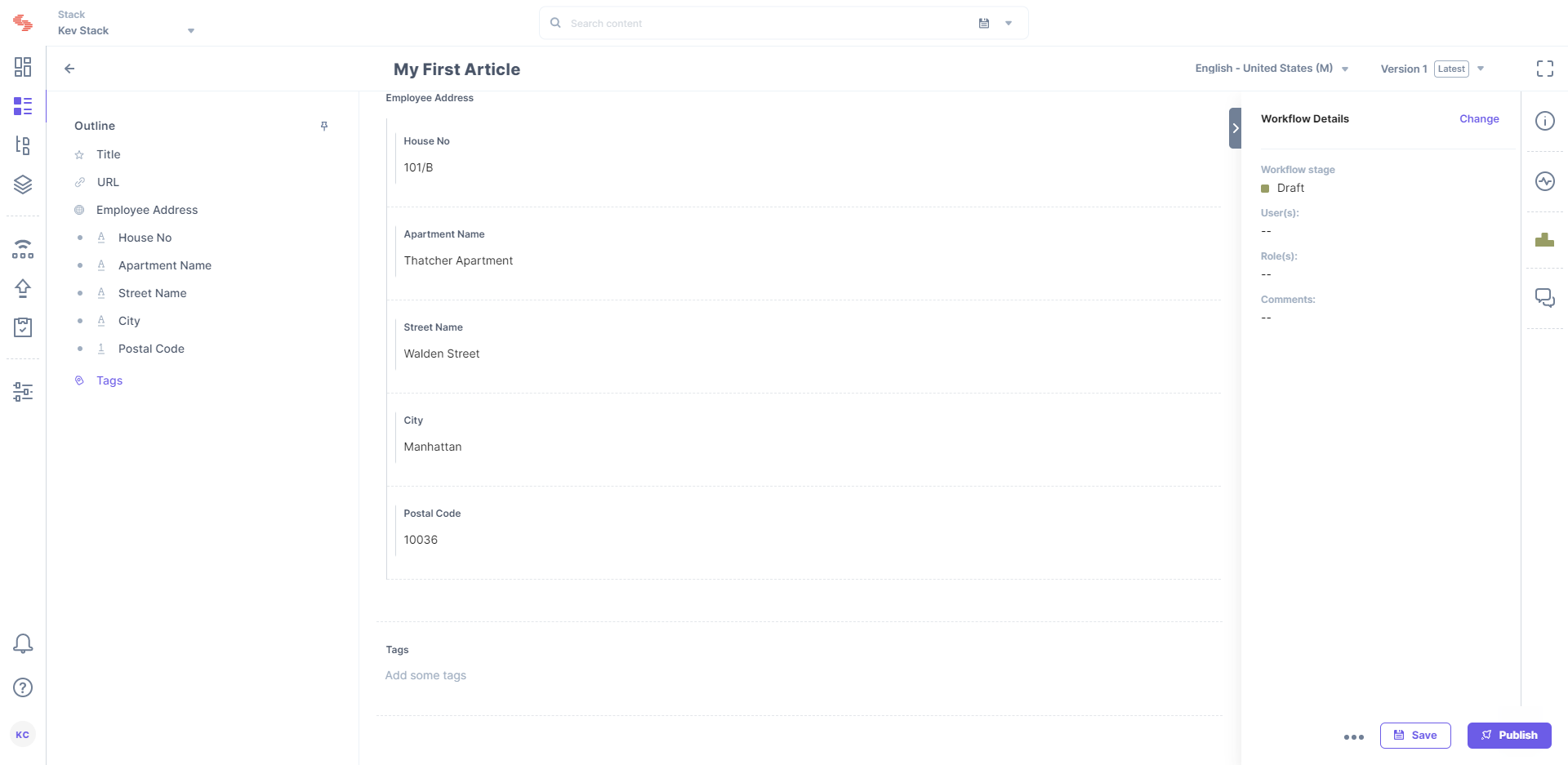 Additional Resource: Check out our documentation to know more about Global fields and how to create one.
API Reference
Here are a few API calls that might help you to create and use Global Fields via API:
Was this article helpful?
More articles in "Work with Global Field"