The Mandatory property enables you to set a field as mandatory, which means that users cannot leave a field blank while creating an entry.
When you set a field as mandatory, the (required) text appears beside the field on the entry page as shown below: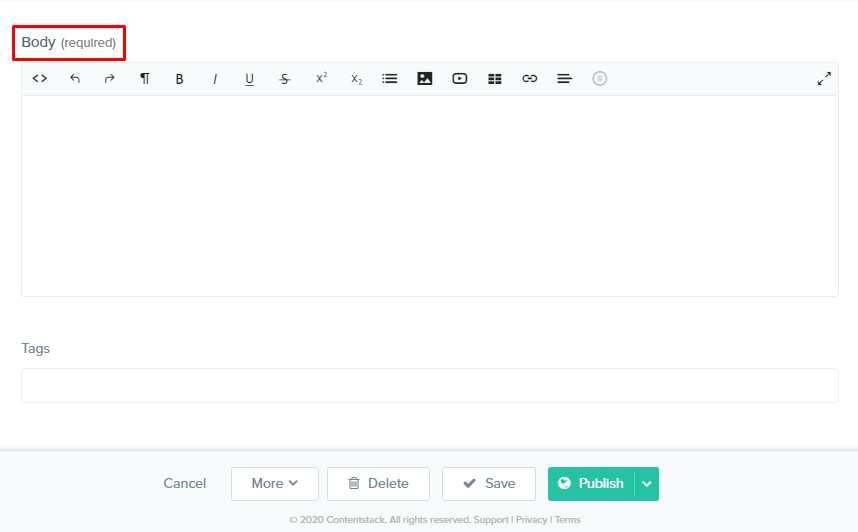 Note: While you can save the entry if the mandatory fields are left blank, you would not be able to publish the entry. Refer to the Save In-progress Entry section to learn more about this.