Mandatory
The Mandatory property enables you to set a field as mandatory, which means that users cannot leave a field blank while creating an entry.
Additional Resource: You can use Validation (Regex) with the title field. To know more, read our documentation.
When you set a field as mandatory, the (required) text appears beside the field on the entry page as shown below: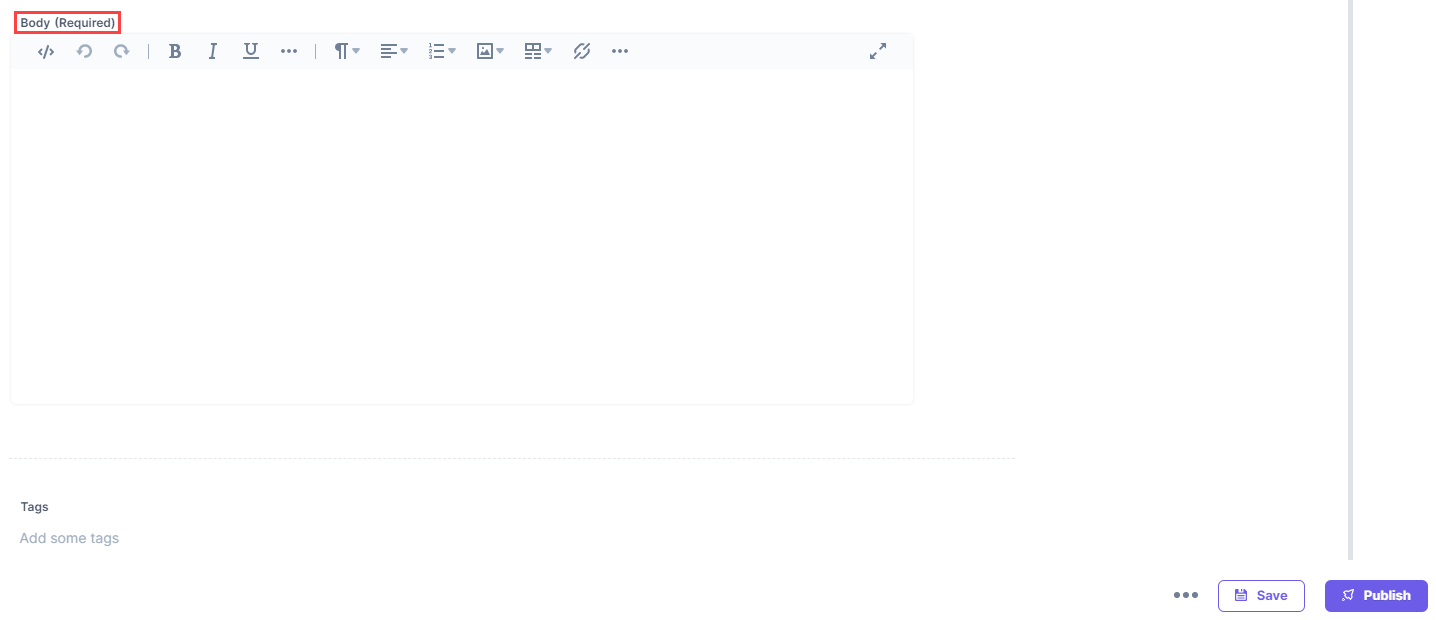 Note: While you can save the entry if the mandatory fields are left blank, you would not be able to publish the entry. Refer to the Save In-progress Entry section to learn more about this.
Was this article helpful?
More articles in "Field Properties"
Limit for Multiple Choices
Image Dimension Validation
Config Parameter (for Custom Fields only)
Select Extension/App (for Custom Field only)