The Connected Apps option on the left navigation panel displays the list of apps you have connected with in Automations.
It also displays the Active/Inactive status that denotes if the automation using this authentication is active or inactive



Click on any of the connected apps to view its connection. Here, you can edit the connection name (click the pencil), Reauthorize an app (the "Reauthorize" button), and even Delete a connection below.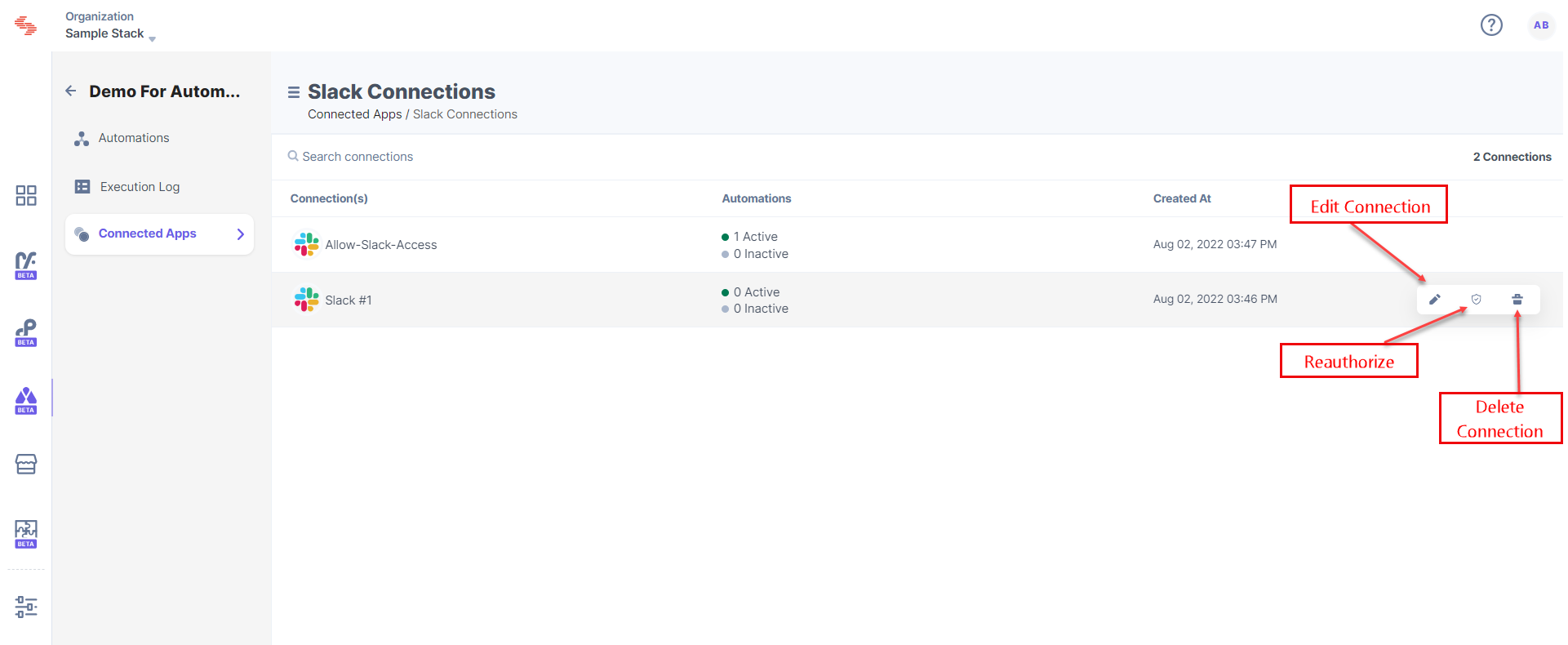 Let's look at them in detail:
Edit Connection Name: The 'edit' icon allows you to edit the connection name:


Reauthorize: The Reauthorize button allows you to change the authorizations/permissions assigned to the application. For Slack, it'll be displayed as follows:


For other authentications, where you enter credentials (access key), you will only view the edit icon, and you will need to re-enter the credentials.


Delete Connection: You can delete your connection by clicking on the Delete Connection icon. Confirm your action by clicking on Delete again in the Delete Connection modal.