Go where the customers are.
That's an ironclad rule in every industry.
While many customers have gone omnichannel, not every company has caught up. That's because many companies are not set up to deliver personalized content to their customers across multiple channels in a targeted, unified fashion. They're not grabbing relevant data to personalize customer experience nor synthesizing learnings across channels.
This creates a significant opportunity for companies to win market share by meeting customers where they already are: Waiting to be engaged on multiple channels. Google surveyed consumers and found that 90 percent of them tend to use more than one device when pursuing a single objective online.
The smart brands out there are increasing conversions by developing integrated marketing campaigns and sales funnels that span various devices and platforms. Omnichannel marketing is the name of the new game, and savvy entrepreneurs are beginning to take note. Here's a bit more on how and why omnichannel marketing content is on the rise.
The Power of an Omnichannel Experience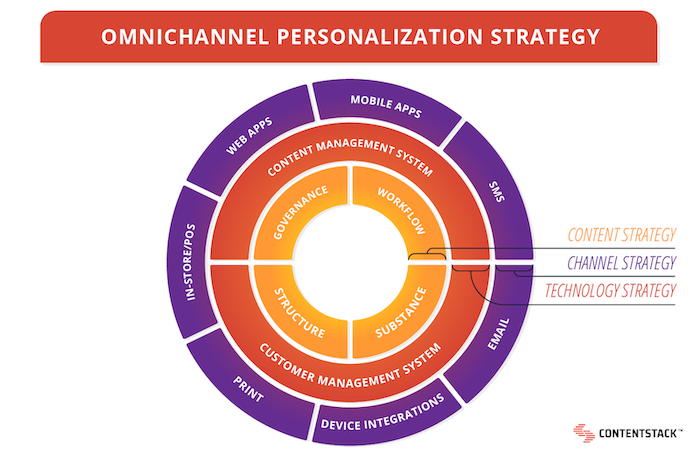 Customers do not think about siloed communication channels.
They will often reach out via multiple channels when they want a question answered or need to find a solution to a particular challenge. Just think of those times you've emailed, called, live chatted, and maybe even tweeted at your cell phone or internet service provider when something went wrong.
What didn't feel great about those experiences?
Usually, it was the failure of the company to connect the dots around your particular customer experience. Maybe you called earlier that day, and the company had no record of it. Perhaps you're repeating information you've already given, or that is already on file. Whatever the case may be, it was a failure of a process for that company, and your customer experience was diminished because of it.
To stay competitive in today's market, companies need to have access to each customer's information (behaviors, communication preferences, etc.) while taking into account every interaction across all channels.
A solid omnichannel strategy is about adaptation and integration. It adapts to the customer at various points throughout their journey while integrating all methods customers use to connect with the company. Everything from direct contact and social media to email and calls to customer support should be folded into an omnichannel strategy.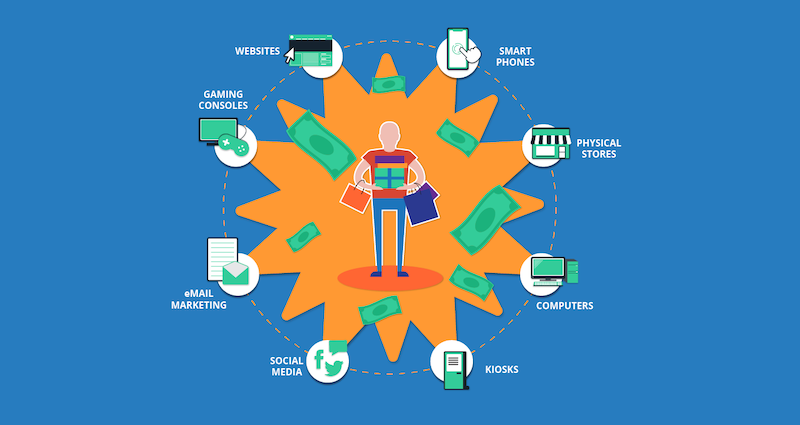 Customers should be able to feel like they are picking up where they left off on one channel only to continue the conversation on another channel. When doing so, your branding should feel consistent across all channels.
When a company sets itself up to engage customers across all channels, they'll then be able to see which channel works best for various points in the customer journey for different types of customers.
The reality is that customers are jumping from one channel to the next, often between digital and physical realms. The deeply customer-centric brands get this and act accordingly. The customer experience they help to shape with their omnichannel strategy ensures that channel jumping happens on the customer's terms, not the brand's.
The goal with each interaction in every channel is to build the relationship and deliver value for the customer. Brands are best enabled to do this when they've integrated and adapted their communications using a cohesive omnichannel strategy.
Content Marketing and Omnichannel Experience (Why You Need to Be Omnichannel)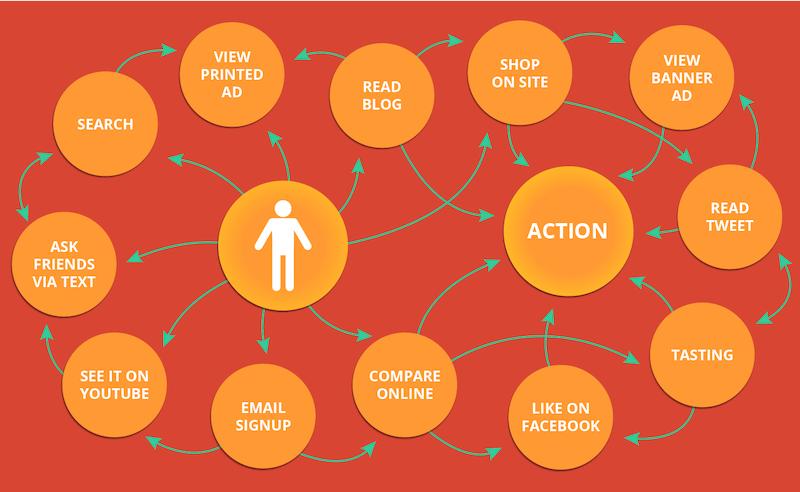 Customers, through their spending and survey responses, are clear on one thing: They will reward businesses that provide consistent, high-quality experiences across all channels.
Zendesk studied the issue and found that 87 percent of American consumers want consistency and quality when connecting with companies across multiple channels. The task at hand for businesses is to become a customer-centric brand that prioritizes user experience across all channels in a cohesive strategy. It's the way forward to gaining more customers, increasing conversions and therefore boosting revenue.
So what are the factors that come into play when setting an omnichannel strategy?
Consistency is a huge one.
The customer buying journey depends on a certain level of consistency to be effective. Brands must keep in mind that each piece of content is an opportunity to boost its image instead of diluting it. Mapping out the ways content will be high-quality and consistent across all channels is an essential part of an omnichannel strategy.
Timeliness is another important factor. Customers want engaging content that is salient at the time it is delivered to them. As they move through the sales cycle, meaningful content is what drives them. Delivering monotonous content and feels "off" given where customers are in the funnel is a surefire way to lose them, fast.
Remember that when going omnichannel, make sure that your content is incentivizing customers to become members of the community you are building with your content. Whether that's as buyers of a product or service or merely just subscribers to regular content updates to start, the content has to pull them into being within your sphere of influence.
Your omnichannel strategy will also need to reach customers where they are with quality content in-person, online, and on mobile. You will need to track and nudge their behavior each step of the way on multiple channels.
Lastly, we touched on mobile briefly, but prioritizing a mobile-first experience is becoming increasingly crucial for brands. Getting outside of the box and thinking beyond the traditional blog format is critical in this highly mobile era.
Feel free to learn more about developing a powerful omnichannel content strategy using a headless CMS that can deliver deep personalization at scale.