The Group field enables users to group multiple fields together. When set to "Multiple," users will be able to create multiple iterations of a Group field while creating entries.
Let's consider an example to understand how the Group field works. When creating a banner, you would need a background image, some text boxes, and a link to a detail page. You can use the Group field, and include the File, Multi Line Textbox, and Link fields.
The Group field possesses certain properties that you can change any time as per your needs. The properties that can be modified are "Display Name," "Unique ID," "Instruction Value," "Help Text," "Multiple," and "Non-localizable." 
With respect to the banner scenario, after you add this field in content type, you will see it on your entry page as shown below: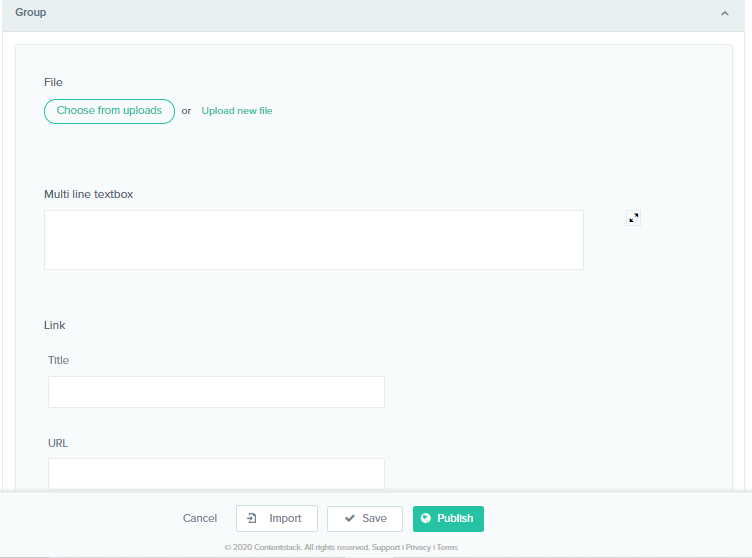 Tutorial Video
Additional Resource: To know when and where you can use Group field, refer to the Best Practices for Group field section or the Content Modeling guide.

To extend the functionality of your Group field you can add Global fields to the Group field and even set up Field Visibility Rules.

If you are planning to edit any existing field of your Content Type, make sure to check out our Content Type Change Management guide to avoid data loss.