Link
The Link field enables users to add link(s) in their entry page. This field possesses two subfields:
Title: Lets you specify the display text for the corresponding link
Link: Lets you specify a static or relative (to the site's root URL) URL for the corresponding title
This field possesses certain properties that you can change any time as per your needs. The properties that can be modified are "Display Name," "Unique ID," "Instruction Value," "Help Text," "Default Value," "Mandatory," "Multiple," and "Non-localizable."
After adding this field in content type, you will see it on your entry page as shown below: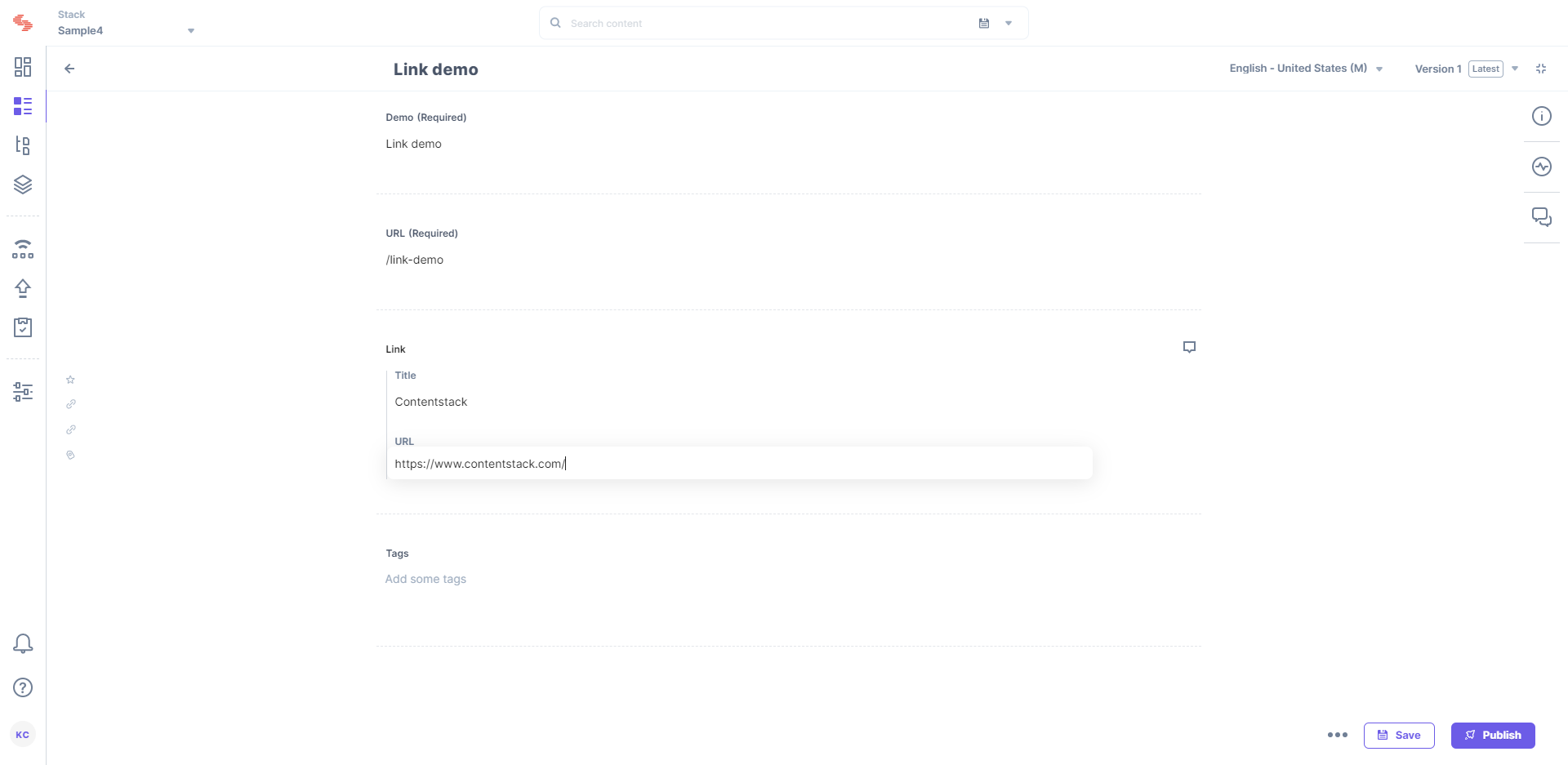 Additional Resource: Contentstack allows you to hide/show a field when certain conditions are met using Field Visibility Rules.

Rather than using UI, if you are adding this field to the content type using our API request, refer to the JSON payload of the Link field.

To see how to map a website's layout to your Content Type, we recommend you to check out our Content Modeling guide.

Editing any current field in the existing Content Type might result in data loss. To prevent data loss, make sure to check out our Content Type Change Management guide.
Was this article helpful?
More articles in "Fields"