This guide will help you how to install command-line interface (CLI).
Prerequisites
Getting started
To install the CLI as a global module from npm, run the following command:
npm install -g @contentstack/cli
Once installed, you will have the access to the csdx command from your terminal. 
Additional Resource: Visit our CLI GitHub's page for more information. Also you can read more about CLI on the npm page.
Run csdx --help to get a list of commands.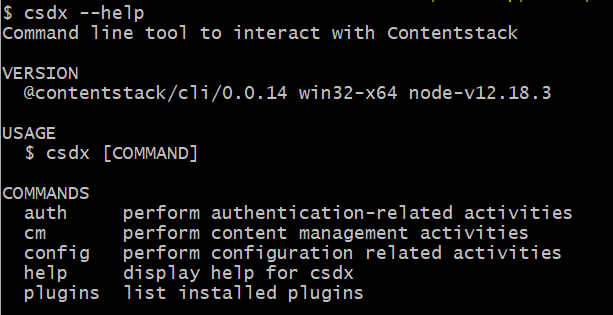 Namespaces
After the successful installation of our CLI, you will observe the following namespaces within the csdx command:
Note: The guide to create your own plugin within csdx is yet to come. But, as our CLI is built using the oclif package, you can create your custom plugin by referring to oclif plugin documentation.