View Entry References
If the entry that you are currently working on has been referenced by other entries, you will be able to view the details of all the child entries in the entry information panel of your parent entry.
To view the child entry(ies) that contains references of your current entry, click the 'Entry Information' tab (I icon) on the right-hand side panel of the 'Edit Entry' page of your entry. Under the 'Referenced in' section, you will find links to all the child entries. Clicking on any of the links will lead you to the child entry page.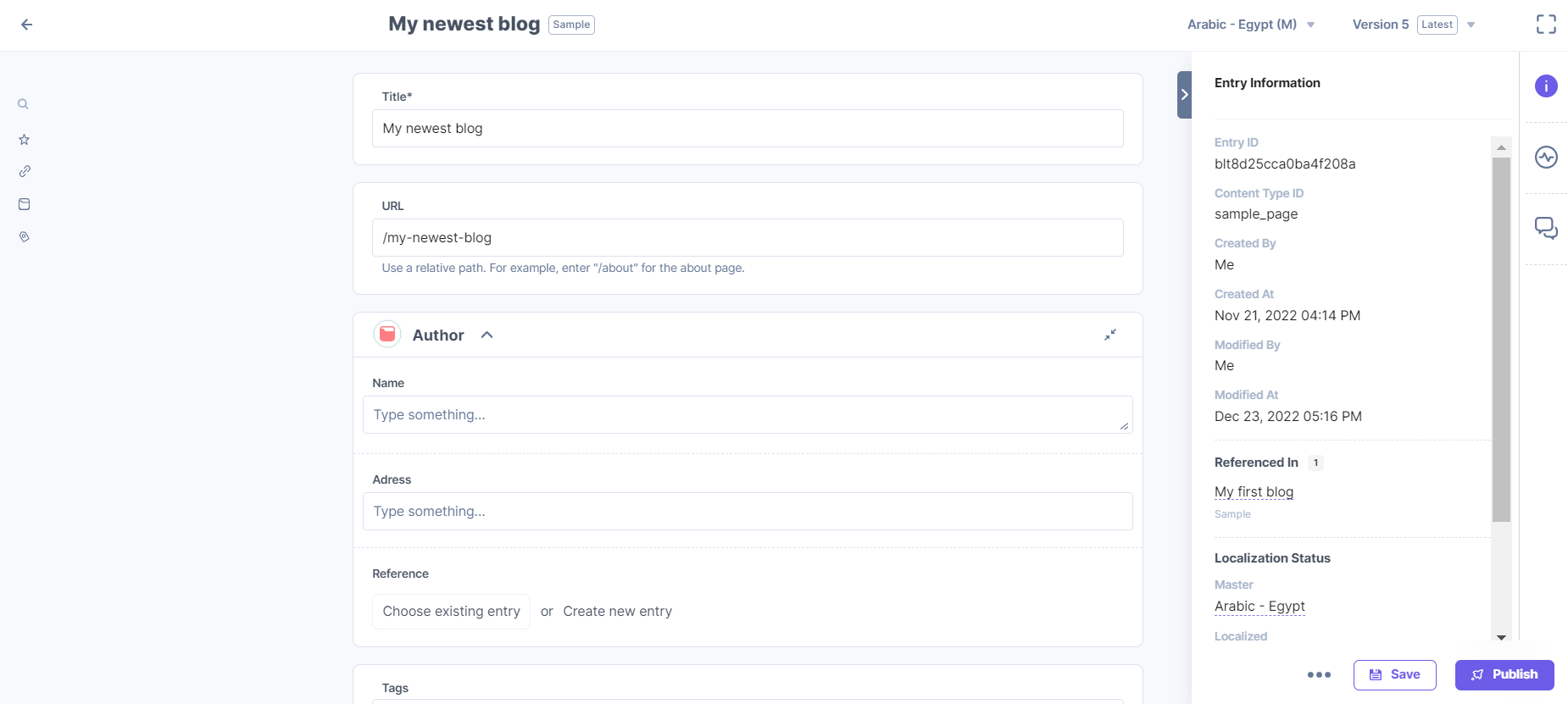 Was this article helpful?
More articles in "Create and Manage Content"