Back to Blogs
Make your business stand out with headless commerce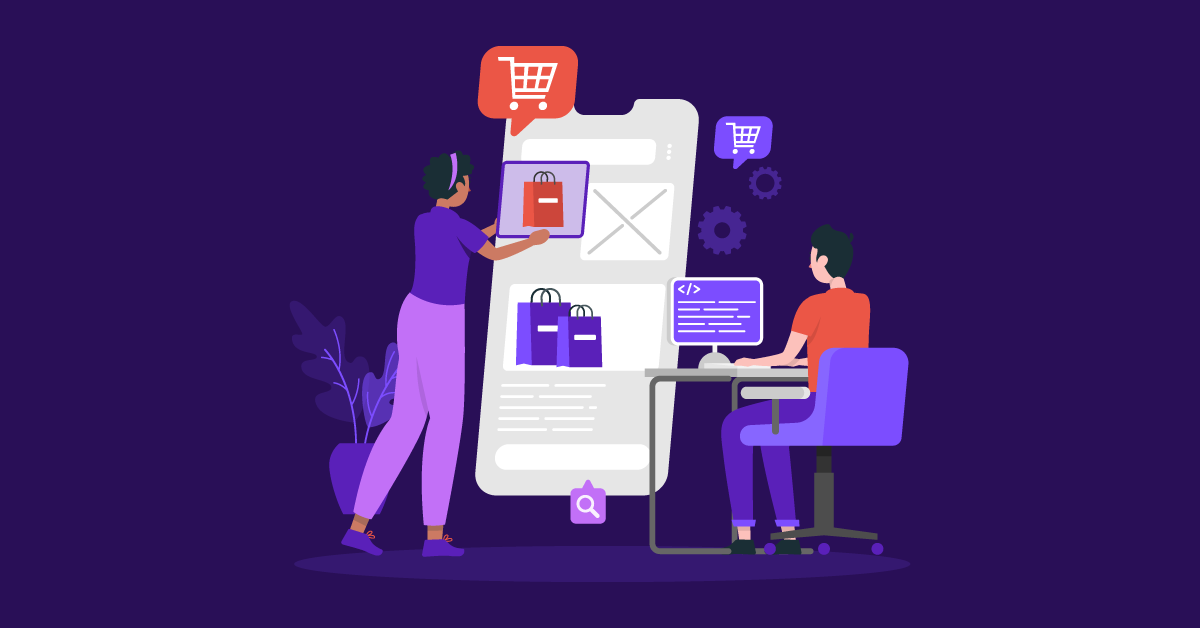 Headless commerce is revolutionizing the digital market space, enabling businesses to deliver top-notch customer experiences. But what is headless commerce? In this post, we'll introduce you to the headless commerce approach, its benefits and its architecture. We'll explore how a headless commerce architecture uses APIs to separate front-end and back-end operations and why it is an increasingly popular choice for businesses seeking a faster time to market and improved customer experiences.
Understanding headless commerce
The term "headless commerce" may seem odd initially, but it's quite simple. Think of a traditional commerce platform as a mannequin. It comes with a predesigned user interface (UI) or presentation layer — the "head" — attached to its commerce functionality — the "body." The "head" and "body" are interconnected and cannot function separately.
Headless commerce, on the other hand, disconnects the "head" (front end) from the "body" (back end). This decoupling allows the user interface and commerce functionality to operate independently. It enables developers to build a separate front for each customer touchpoint (web, mobile or IoT devices) using any preferred technology stack. This approach is a key factor in providing a better user experience and accelerating a faster time to market.
The cloud's third wave
Headless commerce is a product of the third wave of the cloud. As conceptualized by Tercera, "In the third wave, customers no longer new to the cloud are using a diverse set of cloud building blocks to create digital experiences that connect and engage customers and employees in a whole new way." This shift is about improving user experiences online while enabling experience managers unparalleled flexibility.
By keeping the appearance of a website separate from how it works, creators can make the user experience even better. There are no limits on how they can change the user experience. This flexibility helps businesses as they can easily adjust to what their customers want. This way, they can create unique experiences that match what people need in this new "third wave" of the internet.
The headless commerce architecture
In a headless commerce system, the front end and back end are connected through application programming interfaces (APIs). This setup enables the system to make an API call to the back end whenever it needs to access or update commerce data, ranging from product information to customer details.
This API-first approach also allows for more flexible and personalized user experiences. Headless commerce platforms are designed to support any current or future customer touchpoint, unlike traditional platforms that limit how and where you can sell.
Headless commerce and content management
A critical part of this headless commerce approach is the integration with a headless content management system (CMS). A headless CMS operates on the same principles as headless commerce — it separates the content repository from the presentation layer, giving experience managers the freedom to build and deliver content anywhere without being limited by a predefined template or platform.
Combining a headless commerce system and a headless CMS can make a powerful tool for businesses. They enable developers to create custom user interfaces for every touchpoint and experience managers to manage content more efficiently across those interfaces, leading to a better overall customer experience.
Headless commerce benefits
So, what makes headless commerce so appealing to businesses? There are several benefits of headless commerce, including:
Faster time to market: With the headless commerce approach, businesses can change their user interface without affecting the back end. This means they can quickly respond to market changes and customer demands, launching new features or interfaces in less time.
Greater flexibility: With a decoupled architecture, developers can build a separate front for each customer touchpoint, using the best technologies for each platform. This flexibility allows for more creativity and personalization in the user experience.
Cost savings: With headless commerce, making changes to your online shop is easier. You can spend less time or money on development.
Future-proof: The API-based structure of headless commerce platforms enables businesses to easily integrate new technologies and platforms as they emerge. This makes your commerce platform more resilient to technological changes and helps ensure a consistent customer experience across all touchpoints.
Headless commerce solutions
There are numerous headless commerce solutions on the market today. When evaluating options, consider factors like API flexibility, the ease of integrating with a headless CMS and the ability to support your customer touchpoints.

In today's competitive business landscape, it's crucial to adopt the best headless commerce platforms that provide seamless integration with other systems and robust APIs is crucial. By doing so, your business can deliver a personalized and exceptional customer experience, which is vital to stand out from the competition. With the right tools and strategies, you can take your business to new heights and achieve long-term success.
To make your customers the top priority, you should focus on their experience, understand what they want and offer services that meet their needs. A headless commerce strategy can help by giving you the flexibility to provide personalized, seamless experiences across all channels. It's not just about using new technology but also about having a customer-first approach that encourages innovation and growth.
Conclusion
Headless commerce is an innovative approach that significantly benefits businesses seeking a faster time to market, more flexibility and an improved customer experience. It's a powerful solution for companies looking to break free from the limitations of traditional platforms and take complete control of their customer interactions.
So, next time someone asks you, "What is headless commerce?" you can confidently explain that it's a technology solution that empowers businesses to deliver personalized and scalable customer experiences across all touchpoints, using a flexible, API-based architecture.
For any business considering a move to headless commerce, it's essential to evaluate the potential benefits and challenges carefully. The right solution should align with your business objectives, technological capabilities and customer expectations. With the right strategy and platform, headless commerce can transform your business and elevate your customer experience to new heights.
Learn more
Learn more about headless commerce in our guide, "The ultimate headless commerce roadmap."
Schedule a free demo to see how Contentstack's composable content experience platform can help your organization embrace headless commerce.