The Ultimate Headless Commerce Roadmap
If the most you know about the phrase "headless commerce" is that you keep reading about it and members of your team keep telling you it's a worthwhile trend in which to invest, keep reading to learn everything a smart retail leader should know when it comes to headless commerce, its benefits and how to take advantage of it without starting a never-ending project.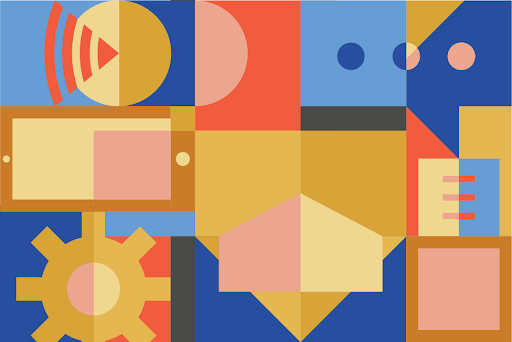 What Is Headless Commerce?
Headless commerce is called such because the content management system (CMS) "head" where marketing and product content lives is detached from the commerce platform "body" where products are managed.
Application programming interfaces (APIs) enable the head, body and other important retail tools like an enterprise resource planning (ERP) system, product information management (PIM) platform, order management system (OMS) and other applications to work in tandem.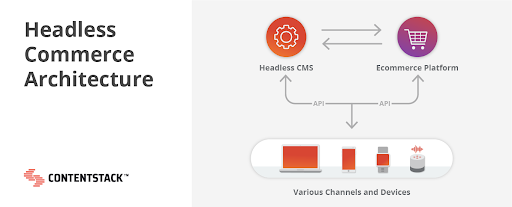 This detachment, or "decoupling," allows for the management and delivery of marketing and product information to happen alongside product sales and shipping as well as customer experience optimization.
Headless Commerce Powers the Omnichannel Experience Consumers Demand
The maximized flexibility offered by headless commerce is exactly what brands need today to stay ahead of the competition and provide the omnichannel experiences that consumers reward.
Marketers who use three or more channels for a campaign may grow their purchase rate by 287% compared to marketers whose campaigns only reached a single channel.
By 2023, the global omnichannel retail commerce platform market is expected to exceed 11 billion dollars due to " … the increasing adoption of ecommerce for convenient online shopping purposes and the rising adoption of smartphones and tablets."
With the growing demand for omnichannel experiences, it's no wonder many household names including Amazon, Walmart, Target and Nike are adopting headless commerce.
If you need more convincing before jumping into headless commerce deployment, let's look at some of the biggest business benefits.
Business Benefits of Headless Commerce
Need to get more products on more channels more quickly? That's what headless commerce can help your organization achieve.
Provide Personalization
Nearly 80% of consumers are only interested in engaging with marketing and advertising content that's relevant to them.
Marketers observe a 20% lift in sales when they make an effort to personalize the ecommerce experiences. And businesses as a whole that invest in personalization see 20% better net promoter scores (NPS is widely used to track customer loyalty).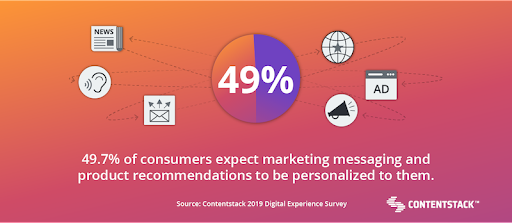 OK, OK, personalization is critical for retailers — but what's that got to do with headless commerce?
Personalization at any kind of valuable scale is only possible inside headless architecture.
Thanks to the decoupled nature of a headless commerce system and the APIs that enable everything to function "together but separate," marketing content can be run through various personalization-enabling platforms and developers can create personalized experiences at the same time.
Omnichannel Deployment for Products and Marketing
Customers don't care how great you are at handling your sales and marketing channels — they just care about how great you are at delivering what they want where and when they want it.
The majority (73%) of consumers engage with more than one channel over the course of their shopping journey — and omnichannel customers are more valuable than their single-channel counterparts, spending 4% more in-store and 10% more online on average.
Thanks to its flexible architecture, headless commerce empowers retailers to quickly launch innovative touchpoints (think digital "storefronts" and new D2C channels) without disrupting current processes or spending a ton on new design and development efforts.
Achieve Speed and Scale
When retail organizations adopt headless commerce, processes on the "back end" like product additions and code updates happen without interruption while processes on the "front end" like blogs and marketing emails can be published at whatever interval necessary.
This agility means any process can be ramped up (or down) quickly and without breaking any of your important processes. So you can go ahead and push that new code to your application, launch that huge marketing campaign and experiment with new customer experiences in foreign markets with peace of mind.

Access to speed and scale are vital for brands that are fighting to stay competitive in a fast-changing market — and headless commerce grants that access.
But how do you deploy the headless commerce system that can help your organization reap all these benefits?
The Ultimate Headless Commerce Roadmap
Follow this roadmap to guide your marketing and commerce teams through a smooth transition to a headless commerce infrastructure.
Map It Out: Take Stock, Define Goals, Develop a Timeline
Every successful overhaul starts with taking stock.
To take stock of your current retail business processes, you'll want to ask questions like: What is the current commerce experience like for customers and for staff? What about this experience needs refreshing? How do your current processes and platforms contribute to that refresh — and which ones hold it back?
Ask these questions of the people who are impacted the most — customers and staff — to learn what improvements would best help modernize your organization, inside and out.
Determine the challenges you want to address and develop a timeline for tackling each challenge. We recommend organizing your timeline based on how easy each challenge will be to fix and how big of an impact it will make on your organization.
It's best practice to start a project of this magnitude with the easiest wins (impactful changes that don't require a lot of new resources) before diving into bigger goals. This maximizes morale and rewards stakeholders who bravely backed your commerce infrastructure overhaul.
We find that many retail organizations are successful when they kick off replatforming projects with new digital storefronts that align with popular demand. This is a win for customers and is likely to bump up revenue and engagement. And, since you're switching to a flexible headless commerce platform, you don't have to worry about taking down a successful new touchpoint as you'll soon be seamlessly incorporating all your important back-end functionality via your new headless commerce system.
With your goals defined and tied to a timeline, the last step of the mapping stage is planning for how going headless will affect departments aside from marketing and product.
This means developing a view of how the new technological architecture will look across your organization and how it will change workflows so that each party has time to collect all their important data (inventory info, pricing, content, etc.) and prepare for change.
This leads us into the next phase: selecting technological solutions and procuring resources.
Gas It Up: Procure Resources and Select Your Ecommerce Platform
A headless commerce system requires dedicated design and technology resources for successful implementation and ongoing management.
While we're big proponents of organizations building their resource teams in-house, it's the opposite when it comes to the technological solutions that will make up your headless commerce platform.
"Build or buy?" is a question many organizations ask themselves when it's time to refresh their business processes. As a technology platform provider, non-technology businesses often come to us looking for an all-in-one solution when they decide to pull the plug on a lengthy build that has drained their budget, killed morale, delayed every deliverable and still isn't done.
Once you've got a dedicated design and development team helping you decide which solutions to buy for a successful headless commerce system, the following questions will help you choose the best option for one of its most important ingredients: your ecommerce platform (aka your "head"):
Does it come equipped with APIs that make it easy to integrate with your other business systems? If the answer to this one isn't a resounding "yes," your answer should be "Next, please!"
Are any features or functionality intertwined with the front end? This goes against the fundamental reason businesses go headless — for the uncoupled front end that allows for creative design, development and content updates that aren't hindered by how the front end looks or works. Simply put, the front end and back end should not affect each other.
How will the ecommerce platform be built and maintained? If you're paying good money for the ecommerce platform upon which you're erecting your headless commerce system, make sure the provider has infrastructure in place to build and maintain your web store so you can focus on creating a better customer experience instead of spending time and money on upkeep.
Does the solution set up your technology team to be successful? You've hired top-of-the-line personnel so you can work freely with your headless ecommerce platform, so make sure they're set up to succeed with rich tooling that includes multiple languages, frameworks and IDEs; migration scripts; web frameworks; guaranteed uptime; CDN-backed APIs; and beyond.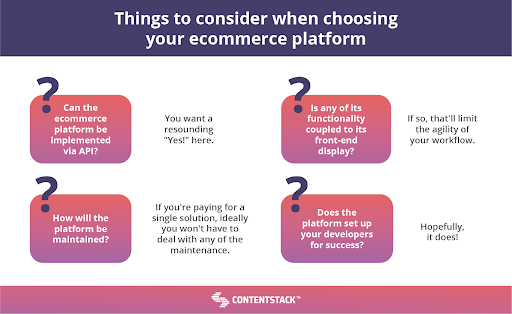 It's important to find an ecommerce platform that meets all these requirements so it will play nicely with the other tools you'll need — including a headless content management system — to power a full headless commerce experience that differentiates you from your competition.
Read more about how headless ecommerce and content management systems work together seamlessly to power your retail organization.
Hit the Road: Implementation and Ongoing Measurements of Success
Now, just turn it on!
If only it were that easy.
While implementing the technology is simple enough when your resources are well trained and ready, you'll need to manage the impact this transformation has and will continue to have on your organization.
It's likely that many business processes will need to change during this transformation — even those that aren't obviously touched by the new technology. Your headless commerce system implementation calls for re-evaluating operations and defining new roles.
It's essential to clarify expectations for each role and goals of new workflows to ensure your content, product, technology, and other teams are on a singular mission: To create the omnichannel experience consumers crave.
To make sure this goes smoothly, assign a "captain" from each department to oversee key elements of implementation and own the impact it makes on their team. This doesn't have to be a manager — just someone who knows their department inside and out and is committed to this change.
Captains should conduct well-planned training sessions that respect each learners' time and skill level, encourage individualized learning and allow feedback.
Once your new headless commerce system is firing on all cylinders, define your success metrics (such as adoption, productivity, and ROI) and measure them regularly to make sure your solution is meeting your expectations. This will show that your effort to go headless has paid off and continues to be successful.
Learn More About Accelerating Your Retail Business with Headless Architecture
By following this roadmap to headless commerce, you'll be successfully deploying omnichannel, personalized experiences and products at speed and scale in no time.
While we didn't have time to dive into the importance of integrating the right CMS into your headless commerce platform, download our free ebook "The Ultimate Guide to CMS, Vol. 1" to learn the ins and outs of the different types of content management systems and decide which is best for your retail organization.
And if you or your peers are ready to learn more about how headless architecture accelerates successful transformation in the retail sector, check out our guide all about smart content architecture and how it drives business transformation.
---
Related Articles
Here are other CMS articles we think you'll find useful.