About Content Models
The Contentstack Content Models are a blueprint or schema of a content type that defines the structure, fields, and relationships of the content. It is a visual representation of the content type and helps content editors and developers to create and manage content in a structured and organized manner. Content Models allow you to define custom fields, data types, validation rules, and other settings that are specific to the content structure. It enables complete control over how the content is structured and ensures consistency across all the content entries.
With the Contentstack Marketplace Content Models, you can import, view and edit their schema, and use them within your stack. The Content Models include Content Types, Global Fields, Labels, and Extensions.
To access Content Models:
Log in to your Contentstack account.
In the left-hand side primary navigation, click the Marketplace icon to go to the Marketplace and then click Content Models.
You can see all the prebuilt content models.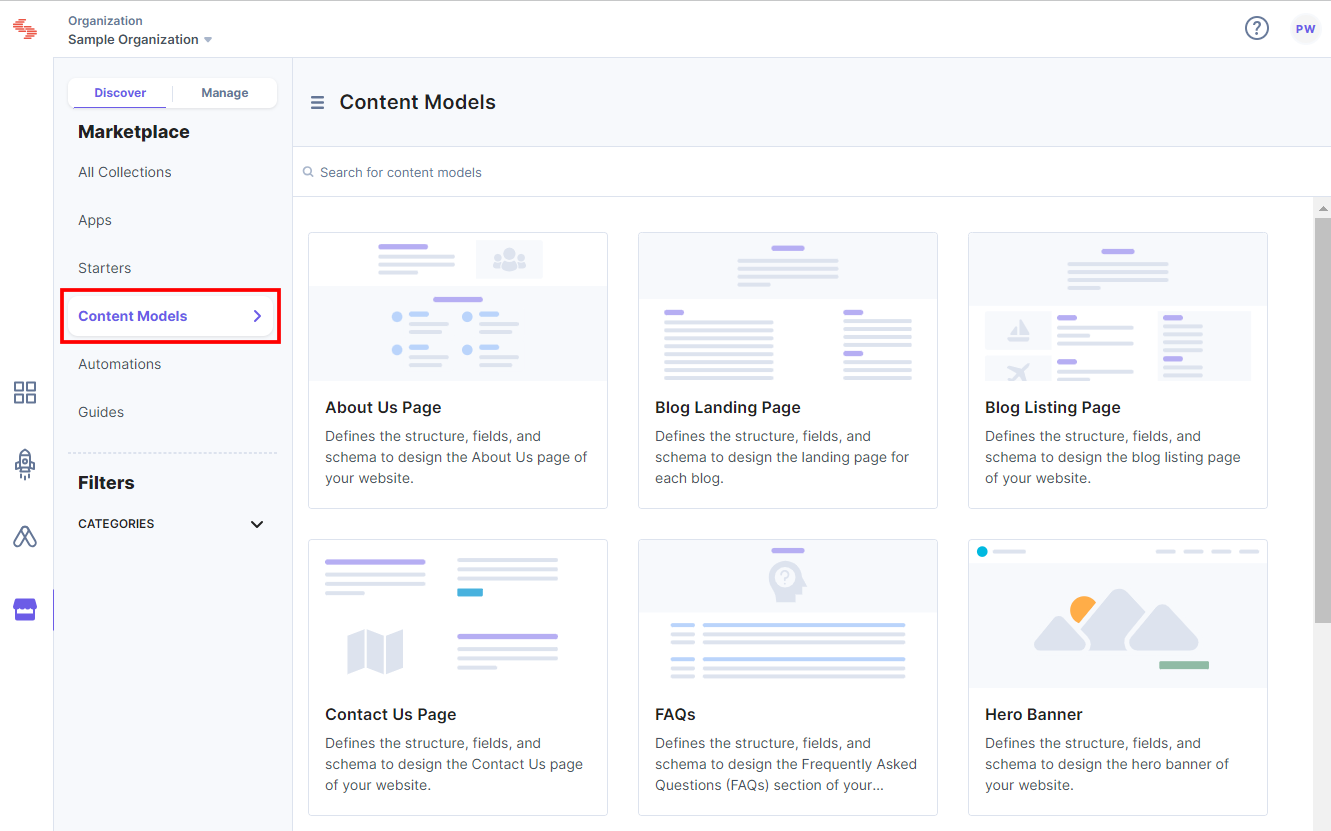 Below is a list of the prebuilt Content Models provided by Contentstack:
Additional Resource: You can import the prebuilt Content Models via the Marketplace (refer to How to Import a Content Model) or via the CMS (refer to Import Prebuilt Content Models to your Stack).
Was this article helpful?
More articles in "Understanding Content Models"