Browsing Apps and Guides
To start working with Marketplace apps, log in to your Contentstack account.
On the left-hand side primary navigation, you will find a new icon for Marketplace (as shown below). Click on the icon to go to the Marketplace.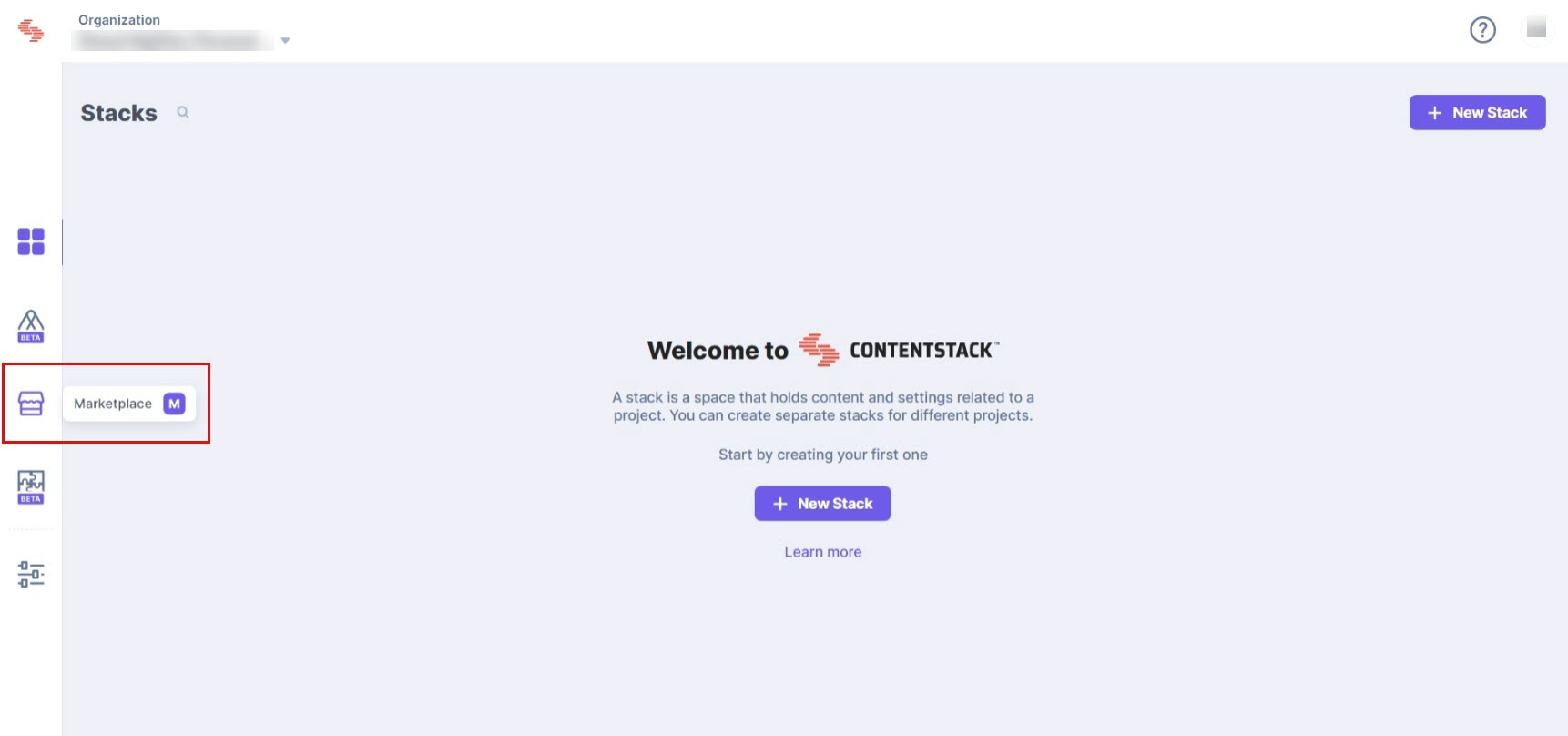 Go to Discover > Explore > All Collections to get an overview of all our Marketplace offerings. Here, you will find Apps, Starters, and Guides.
Let's understand these in details.
Apps
Apps refer to ready-to-use solutions that you can install in a few clicks. It comprises third-party integrations, UI extensions (dashboard widgets, sidebar widgets, and custom fields), and other tools that you can plug into the Contentstack app at the stack- as well as the organization-level.
Starters
Starters are predefined templates for setting up websites for different technologies. If you are new to Contentstack, starters will help you get up and running in no time. You will find examples ranging from basic boilerplates to sophisticated proofs-of-concept.
Guides
Guides offer step-by-step tutorials on how to achieve specific integration use cases.
You can dive deeper into any of these sections by clicking the corresponding menu options on the left.
Once inside a section, the Filters can help you narrow your search by categories, technologies, type, and more.
Was this article helpful?
More articles in "Working with Marketplace Apps"