Switch Between Alphabetical and Label View
To simplify the sorting of content types, Contentstack allows you to switch between Alphabetical View and Label View.
Note: Switching is only possible if you have assigned labels to content types.
Assuming that you have created and applied labels on content types, switching between Alphabetical and Label views can be done as follows:
Go to your stack, and click on the "Content Models" icon on the left navigation panel to view the list of content types.
Click on the VIEW BY menu located at the top right corner to view the sorting options: Alphabetical and Label.
The default view option is Alphabetical. To sort the content types according to labels, switch to Label.
Note: Content types that are not assigned a label will be listed at the bottom under the No Label section.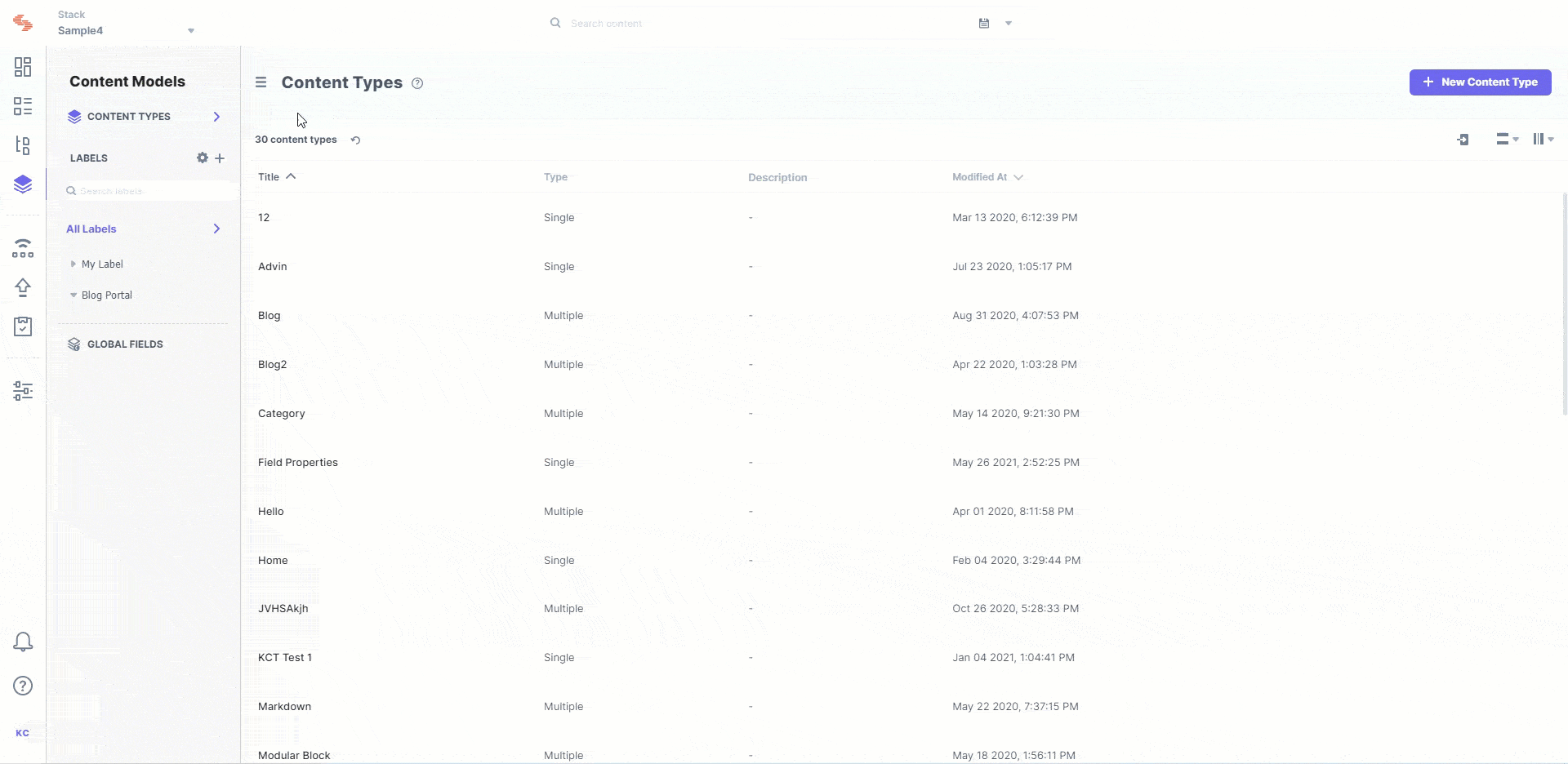 Was this article helpful?
More articles in "Content Type Labels"