About Basic Search
Basic Search (press "K") is a full-text search that compares every word of your search phrase with all the values used in all the fields of entries or assets. It then sorts the results based on a robust algorithm created to provide the best-matched results first.

Hence, it saves the efforts of manually going through the "Content Types" or "Assets" section to get a particular content.
Let's say, your stack contains multiple Content Types with several entries and assets and you want to search for the "Smartphone" entry. In this case, you need not have to browse through your Content Types and navigate to that entry, instead you can use the "Basic Search" for simply locating that entry, thus reducing efforts and time.
Note: You can use the Entries or Assets option from the drop-down menu located in the left corner of the search bar to narrow down your search results.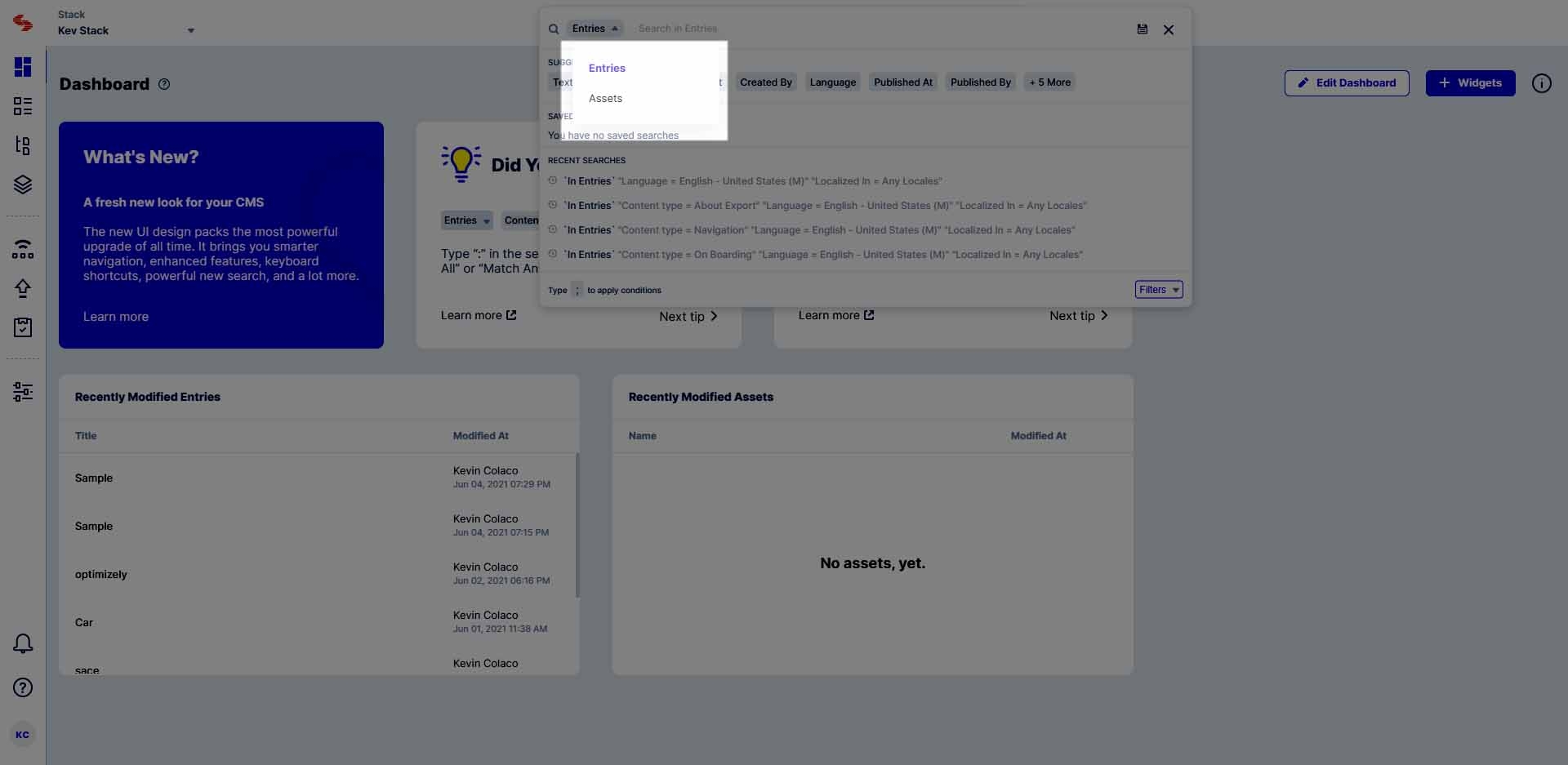 These options will help switch between results specific to assets or entries, based on your requirement.
To access this search, go to your stack, and navigate to the "Search" input area at the header. You can also use the shortcut key "K" for both Windows OS and Mac OS users to access search.
To know more about search, you may refer to our guides in the "More Articles" section below.
Was this article helpful?
More articles in "Basic Search"