Back to Blogs
How to Manage Content Easier with Modern CMS [Infographic]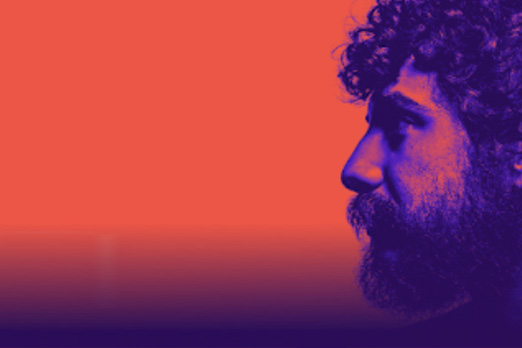 Today's always-on, always-connected world requires your business to focus more than ever on creating seamless digital experiences. And because content is the core of the digital experience, that means creating more engaging content and publishing it to more channels and platforms than ever before. Unfortunately, if your business is still using traditional tools to handle all this content, it probably also means more hassle for your busy team.
But with a modern content management system (CMS), your marketing team can create and manage more content, your developers can spend more time on their most important tasks, and your business can reap more benefits from both teams.
What is Modern CMS?
Headless CMS is built using modular architecture. This structure separates the backend (the "body") where content is created and stored from the content presentation layer (the "head"), where content is designed for delivery.
A headless CMS employs an application programming interface (API) technology to let the frontend and backend communicate and work together to publish content.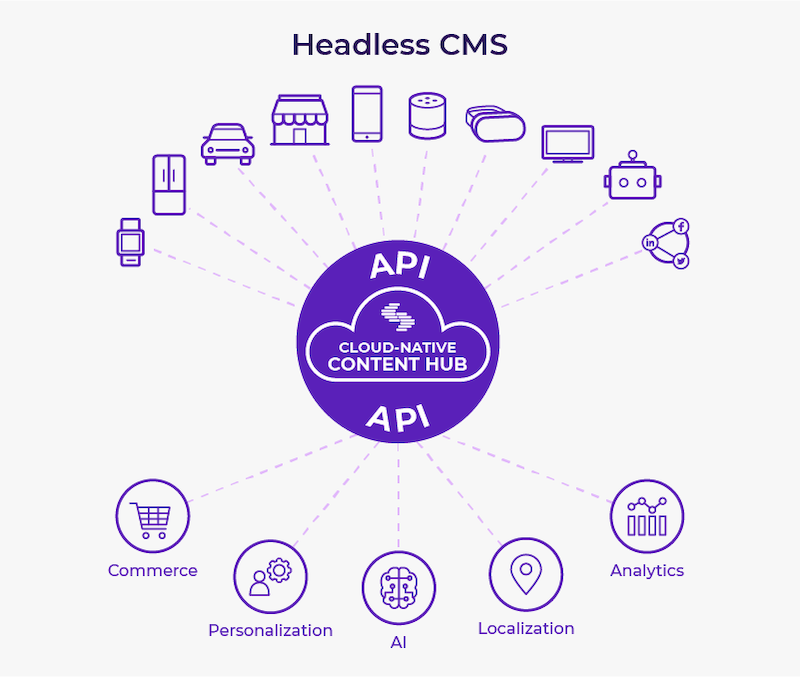 The most powerful headless CMS platforms are built on modern MACH principles.
MACH is a newly-coined acronym for technology that is constructed from modular Microservices, uses APIs to maintain connectivity, is hosted in and delivered via the Cloud, and is built from the ground up with decoupled and Headless functionality.
6 Ways Modern CMS Makes Content Management Easier
With a modern, headless CMS, you can enjoy content management the way it's supposed to be. Here we cover some of the ways a modern, MACH-based headless CMS makes content management a breeze for your business.
1. Streamline Content Processes with Smart Workflows
Tracking a piece of content from ideation to publication is hard enough without having to constantly hound members of your team. With a modern CMS that prioritizes features for busy marketers, you can take some of the manual follow-up tasks off your plate by building out a well-defined workflow that gets all your tasks moving in the right direction.
2. Enjoy Painless Content Launches
Most developers don't want to spend their time on content updates, and most marketers don't want to have to rely on outside help just to do their jobs. But that's what outdated, traditional content management platforms put their users through. With headless CMS, however, developers can take back their time and marketers can take back their power, easily scheduling releases, launching campaigns, and making most content updates on their terms.
3. Resolve Content Reviews Faster
While you certainly want to streamline and speed up the process of reviewing, approving, and publishing content, you also don't want to sacrifice quality. That's why a good headless CMS will include secure permissions to make sure the right people are able to review the right content at the right time. This enables content teams to move through the content review stage quickly and easily without losing quality.
4. Power Your Omnichannel Efforts with Modular Content
Inside a modern CMS, content is created and stored in independent modules. Because these modules aren't permanently attached to any kind of styling or code, they can be re-optimized and re-published over and over again across different channels, platforms, and devices. With new channels and content opportunities emerging all the time, businesses absolutely must prioritize omnichannel distribution.
Learn more about today's most important omnichannel trends here.
5. Ensure Consistency with Powerful Previews
For marketing users, one of the biggest downfalls of some headless CMSs is that they aren't equipped to give an accurate preview of what content is going to look like once it's published. That's why it's important that you choose a headless CMS that prioritizes painless previewing. No more "what you see is what you might get." With the right CMS, you can instantly ensure that your content looks great, every time and everywhere.
6. Integrate Endless Functionality
Perhaps one of the coolest ways modern CMS makes content management easier is through integrations. With a flexible, microservices-based architecture that's connected via API, it's easy to integrate other cutting-edge tools into your headless CMS to create a platform with practically endless functionality

Next Your CMS to Make Content Management Easier for Your Team
Content management can be fast — even easy — when you choose the right modern, headless CMS. Stop letting your own content management technology hold you back — next your CMS and enjoy life with the most modern solution on the block.
Learn how to choose an enterprise CMS
or see a real-life headless CMS in action by
signing up for Contentstack's free trial or demonstration.