Here, you can find the Organization Name and the Organization ID of the Organization, along with the Transfer Ownership option.
The Organization Name and Organization ID details cannot be modified.
Note: To modify these details, you can contact our Support team.
The Transfer Ownership button lets you transfer the ownership of the Organization to any other user. To do this, click on the Transfer Ownership button and enter the email address of the user you wish to transfer ownership to.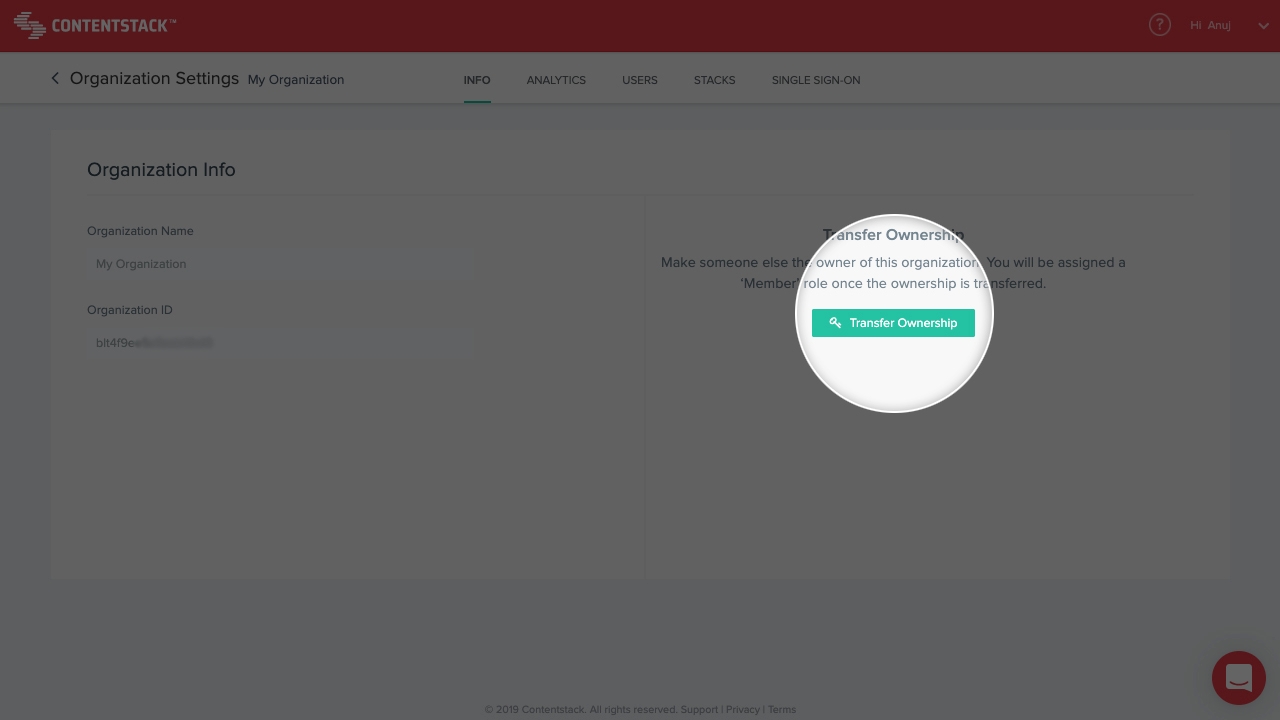 This will send an email invitation to the user to accept ownership of the Organization. Once the user accepts the invitation, you will be assigned the 'Member' role, with access to only the stacks that you have created or that were share with you.