Build an E-commerce Website Using Contentstack DataSync
This example e-commerce website is built using the data fetched through Contentstack DataSync.
Screenshots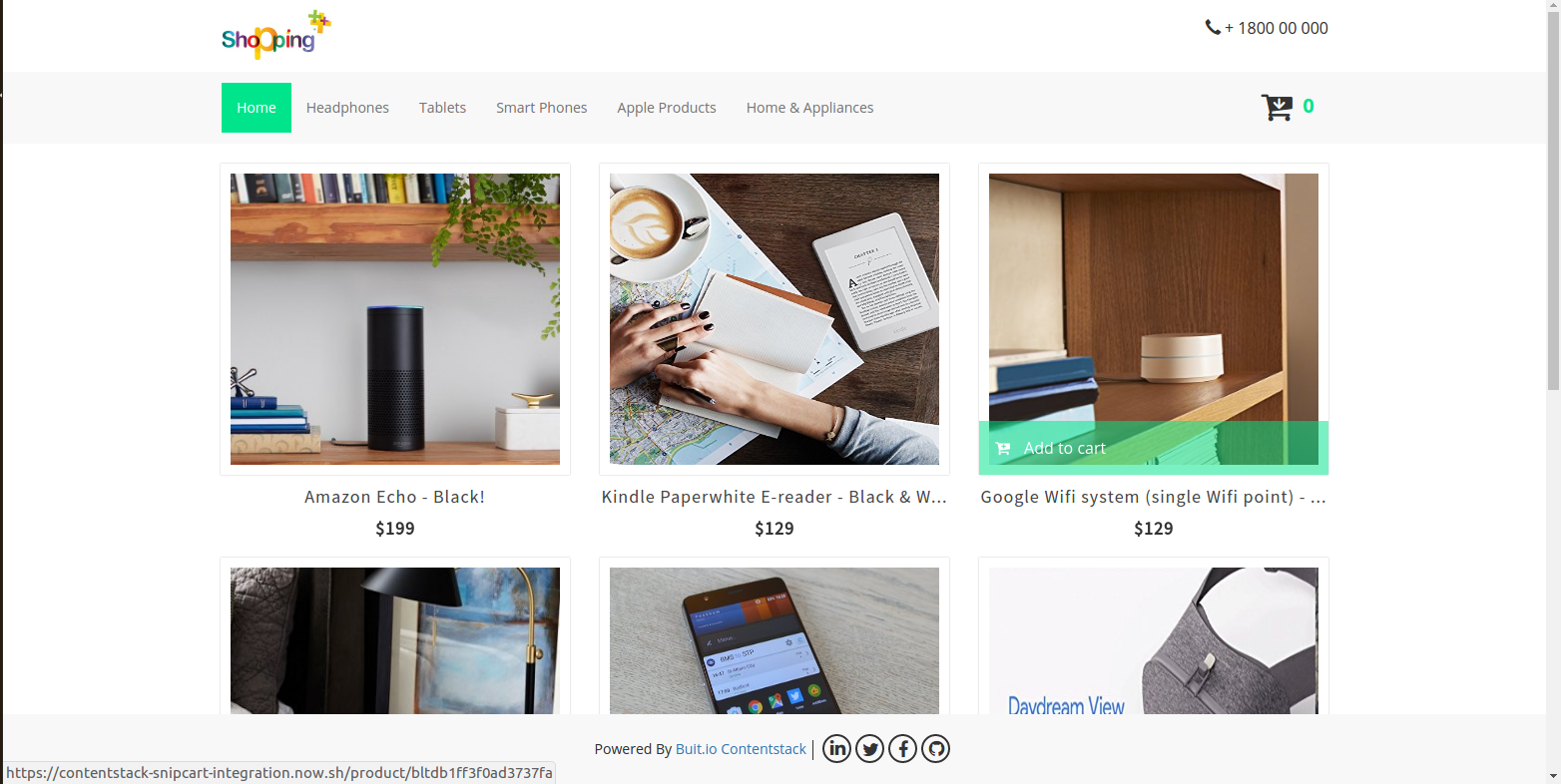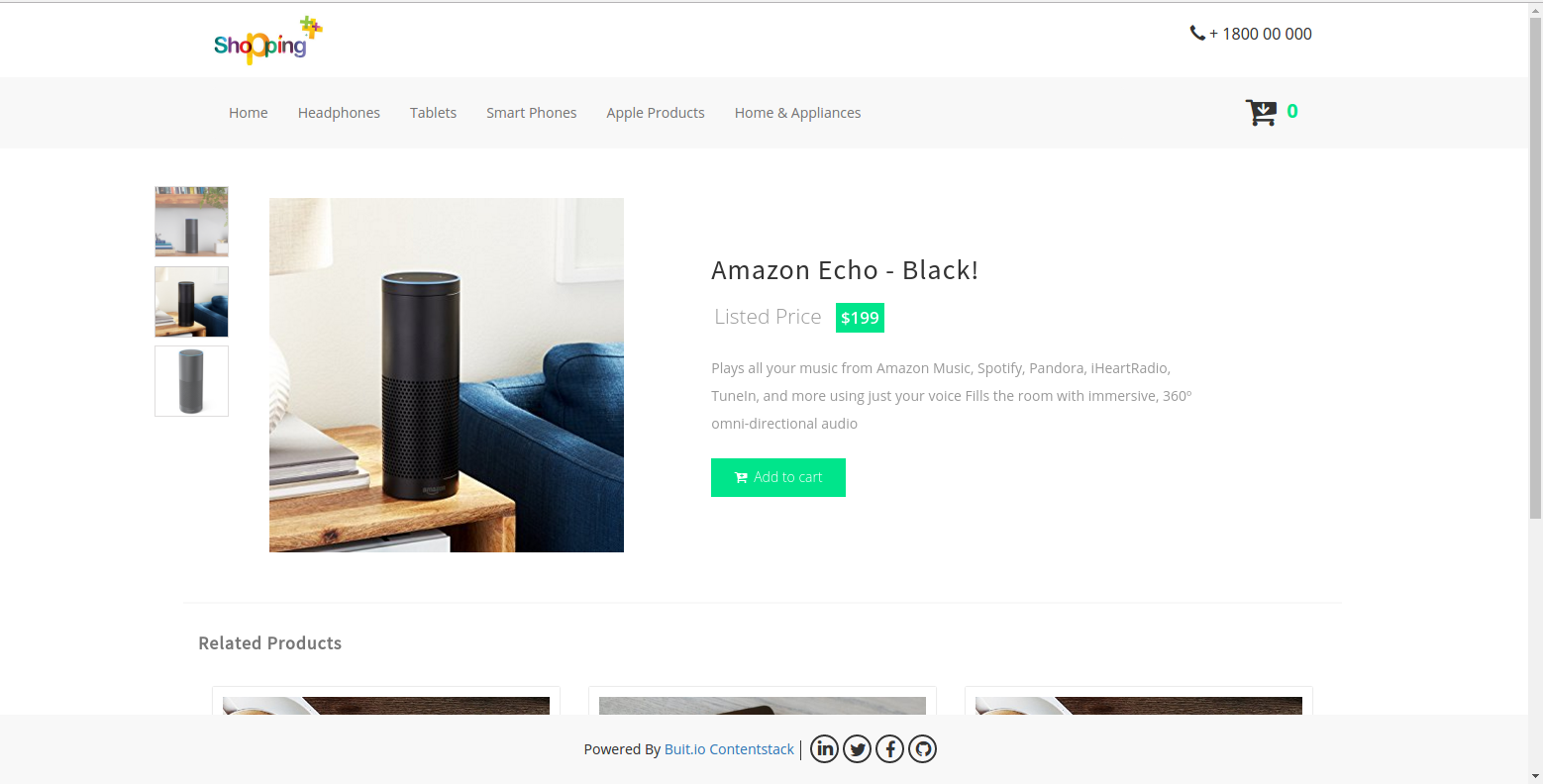 Quickstart
Here's a quick guide on how to create an e-commerce website using Contentstack DataSync and Node.js SDK.

Prerequisites
Note: For this tutorial, we have assumed that you are familiar with Contentstack and Contentstack DataSync. If not, then please refer to the docs (Contentstack Docs and Contentstack DataSync) for more details.
Set Up Your App
Here is an overview of the steps involved in creating our app:
Additional Resource: You can build a similar app using Flutter and Contentstack Dart SDK. To know how to do this, you can read our Build a Flutter E-commerce App using Contentstack's Dart SDK guide for more details.
Was this article helpful?