Build a blog demo using Contentstack's PHP SDK and Symfony framework
This example application is built using Symfony and PHP. It uses Contentstack to store and deliver the content of the website.
Screenshots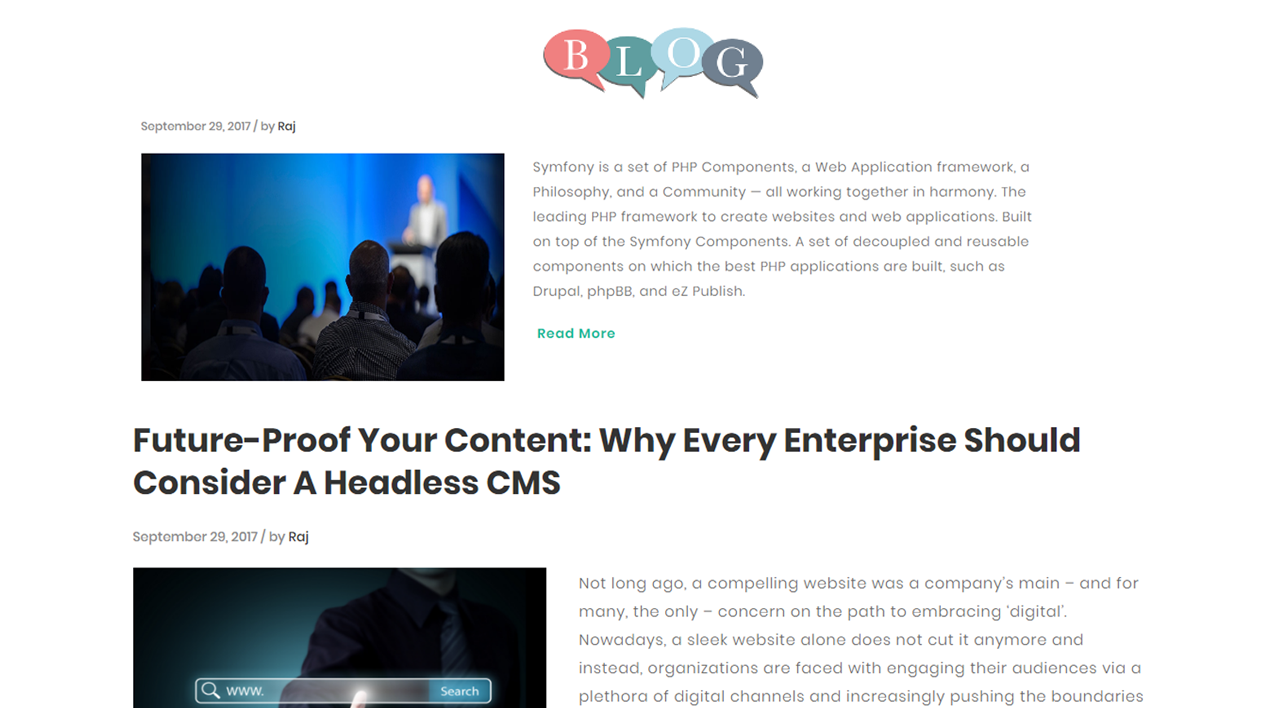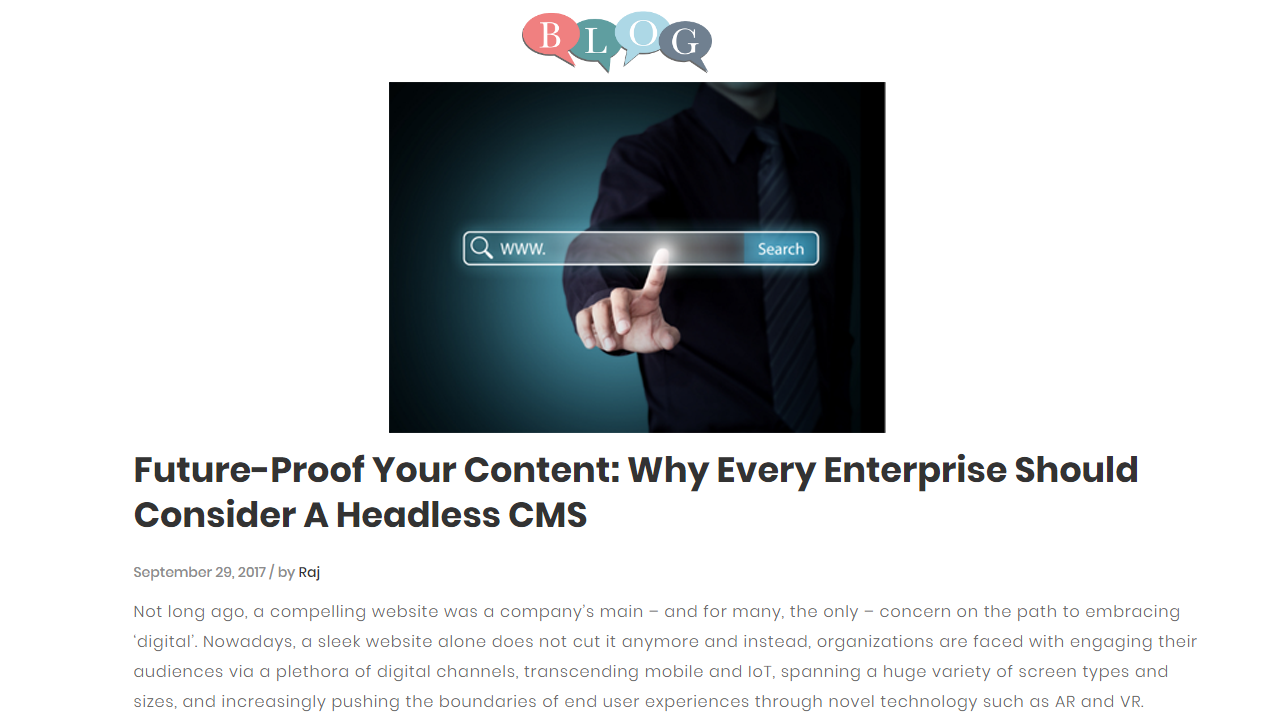 Warning: This sample app is no longer maintained. It remains available for reference. If you have questions regarding this, please reach out to our support team and we will do our best to help!
Quickstart
Here's a quick guide on how to create a blog using Contentstack's PHP SDK and Symfony Framework.

Prerequisites
PHP version 5.6.12 or above
Note: For this tutorial, we have assumed that you are familiar with Contentstack and Symfony Framework. If not, then please refer to the docs (Contentstack docs and Symfony Framework) for more details.
In this tutorial, we will first go through the steps involved in configuring Contentstack and then look at the steps required to customize and use the presentation layer.

Additional Resource: The Contentstack Python SDK fetches content and delivers it to your Python-based apps. We have built a sample app using the Python SDK. To learn more, go through our detailed guide on how to build a Python News App Using Contentstack's Python SDK.
More resources
Was this article helpful?