To ensure blazing fast content delivery, Contentstack has set up a CDN for its APIs. So, if you are using Contentstack, fast content delivery comes by default. Contentstack has its CDN endpoints to deliver content.
Additional Resource: Want to learn more about Content Delivery Networks? Refer to our What is CDN and How it Works.
If you want to accelerate the pace of delivery further and gain even more control over your digital properties, you can set a separate CDN for your project. This CDN ensures that a cache system is available between your web server and the browser. So, page requests come directly from the cache instead of the web server or the Contentstack server.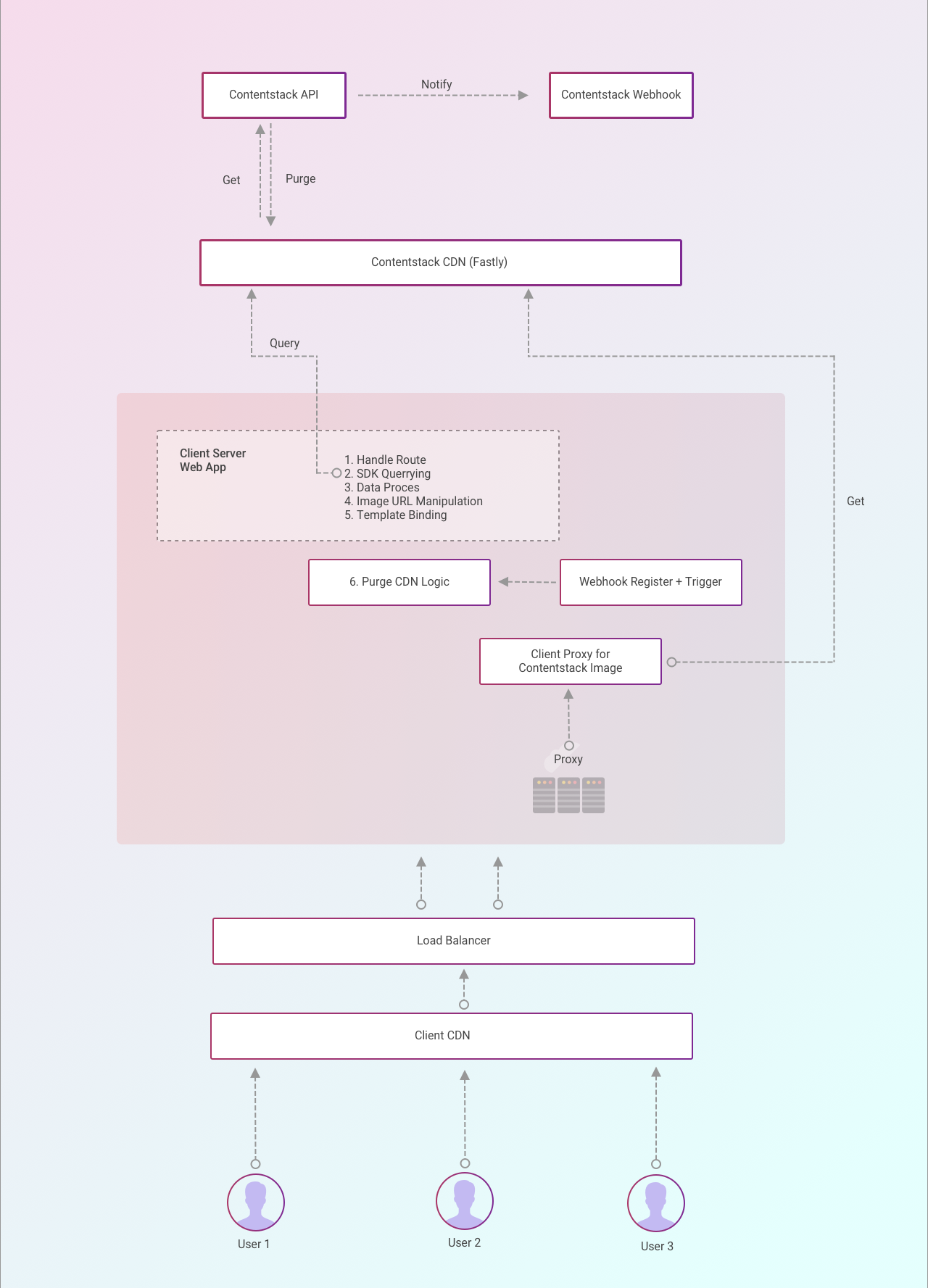 Here's what happens when you set up your CDN:
When a new page request is received, it checks if the requested content is available in your site CDN. If available, the CDN delivers the content immediately.
If the content is not available in your CDN, your web server contacts the Contentstack's CDN for the requested data.
If the data is available in the Contentstack's CDN, the content is delivered. It also caches that data in your CDN for future requests.
If the requested data is not available in Contentstack's CDN, the request goes to Contentstack's "origin" server.
From the above, it is evident that having multiple CDNs in place ensures fast delivery of content and reduces the number of calls to the Contentstack server.
Let's look at the steps involved in setting up a CDN for your site.
Note: The above steps may vary depending upon the CDN service provider you choose.