Egnyte extension allows you to fetch the files stored in your Egnyte account and display them into a field in your content type. Thus, while creating entries, you can select one or more files as input value for the field.
This step-by-step guide explains how to create an Egnyte custom field extension for your content types in Contentstack. The steps performed are as follows:
Prerequisites
Note: The number of items that can be selected depends on the size of the JSON that is to be stored, and currently, only 10 KB of data can be stored. This is due to the limitation of the JSON data stored via Custom Field. Refer to our Custom Field Limitation doc for more detail.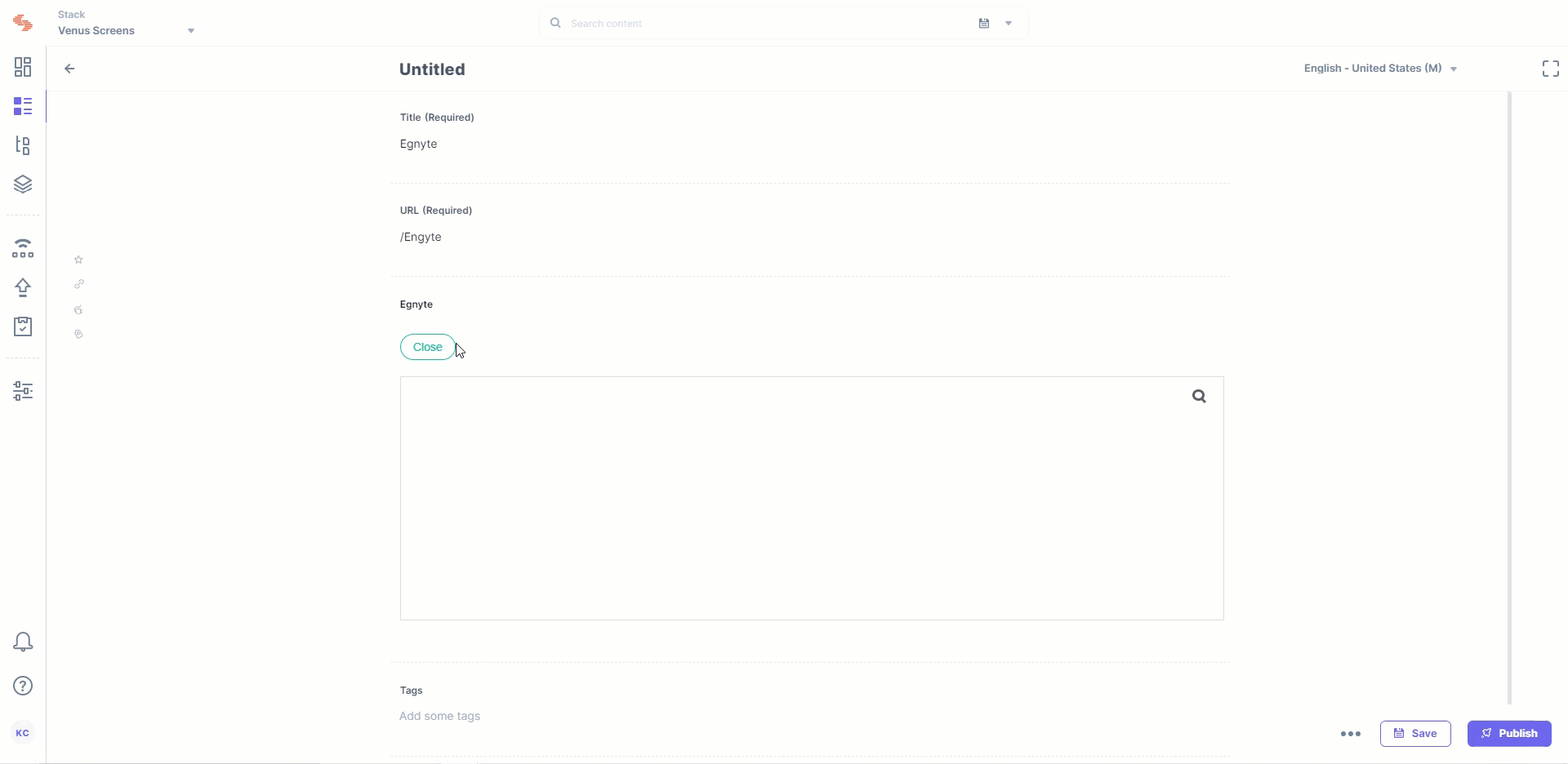 More Articles
You can also visit our collection of similar other articles: