About URLs
While a URL (the address of your website and web pages) can be used for any type of content delivery medium, it's a prerequisite for creating pages for a website.
In Contentstack, when you create an entry for your webpage, you are required to enter a URL for it. You can either input the URL manually or use the Default URL Pattern to let Contentstack autogenerate the URL.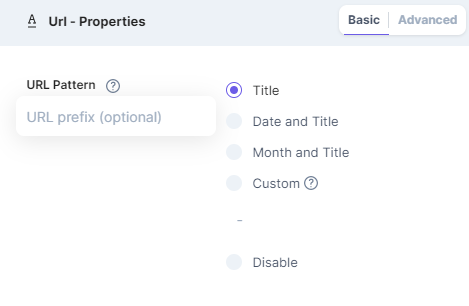 Note: If you have set your content type as Single, then you cannot set properties for the URL field.
Was this article helpful?
More articles in "Default URL Pattern"