When anyone tags you in a specific comment, you receive an email as well as an in-app notification. To view these notifications, click on the "Bell" icon in the Contentstack header tab: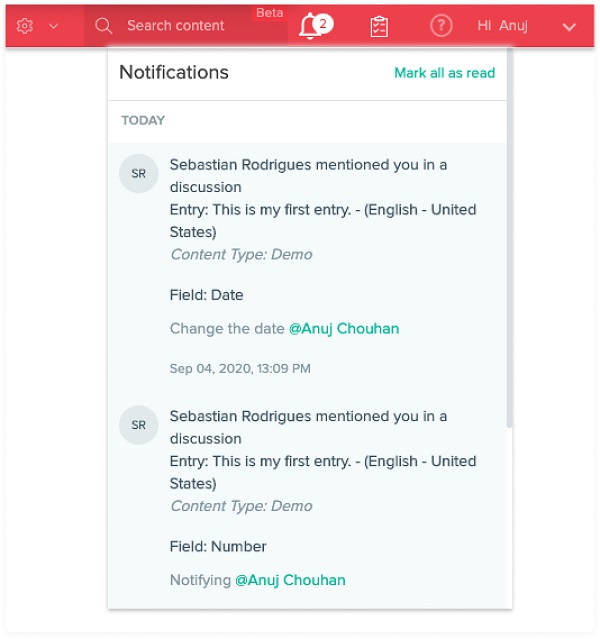 You can click on any notification to directly jump to that discussion.
Under the "Notifications" tab, the notifications remain unread until you click on Mark all as read. To clear all the in-app notifications once you have finished addressing them, you can click on Clear notifications.