Back to Blogs
Spring recap: What's new and what's coming for Contentstack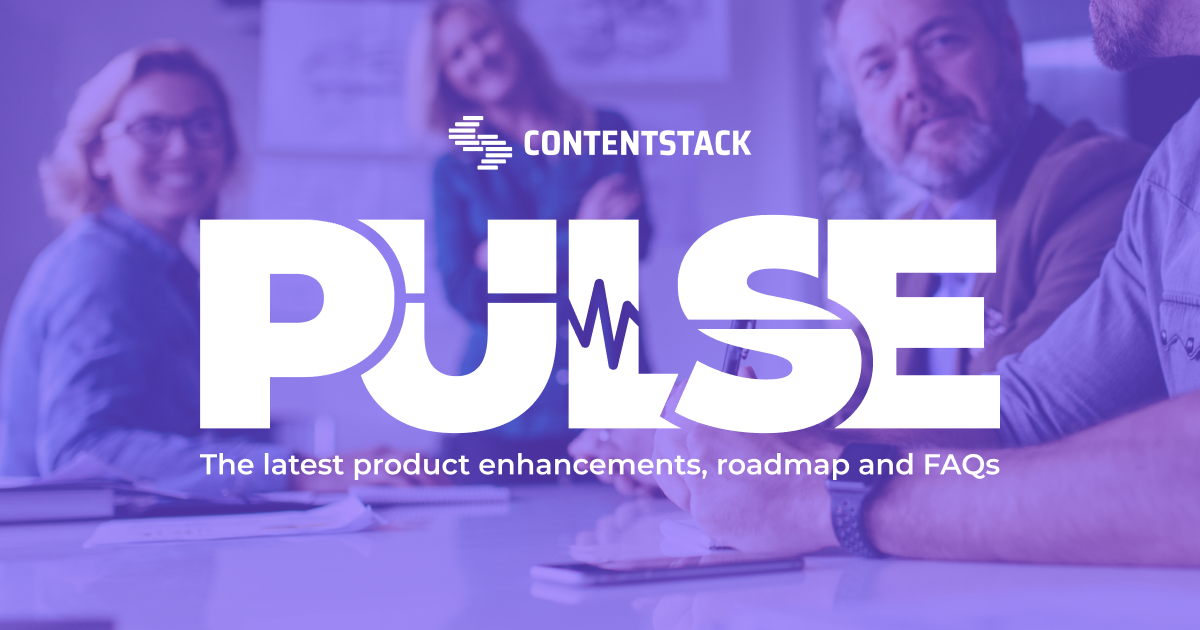 Welcome to Contentstack Pulse, your go-to source for the latest news on platform enhancements, roadmap updates and answers to frequently asked questions. Our mission is to keep you up-to-date on all the exciting developments at Contentstack and with our platform. Each month, we'll share the latest platform news to help you streamline your user experience. And every quarter, we'll offer a recap of everything that's happened, so you never miss a beat. Whether you're an existing customer or just curious to learn more about what we do, Contentstack Pulse has got you covered.
We hope you can use this information to better leverage new features, learn from success stories and discover new tools for delivering engaging customer experiences. These recaps should also provide valuable insights into strategic growth initiatives and product innovations that will help you make the most of your experience with Contentstack.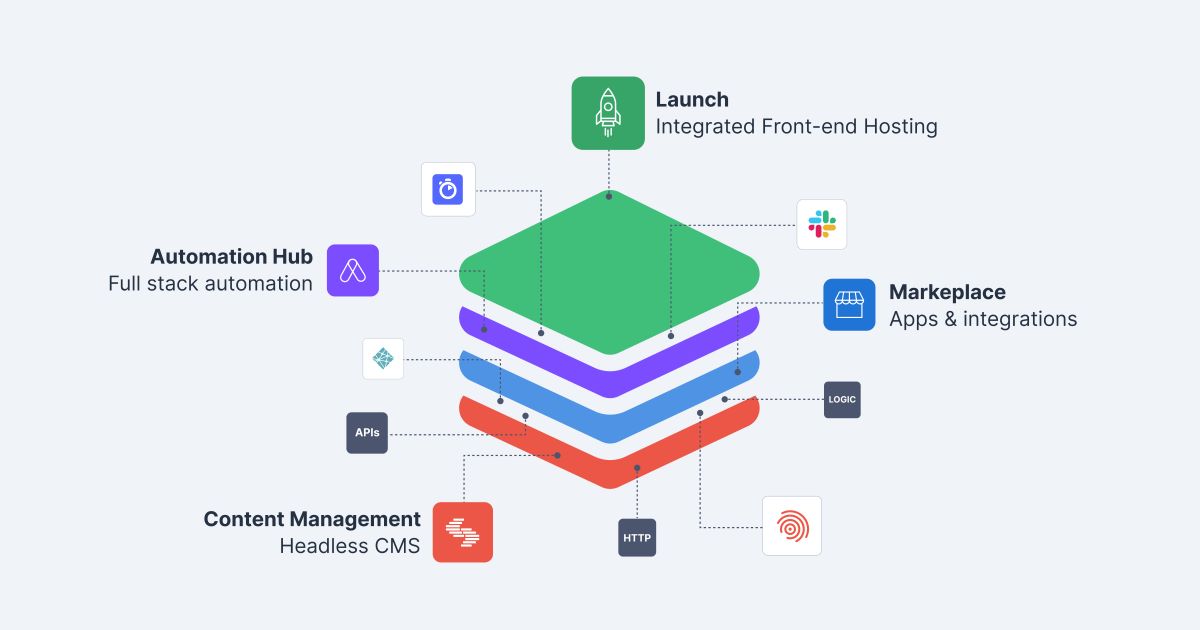 What we've accomplished
Here's what we released in Q1:
Search Relevancy: Improved search through stemming and word form support, accent-insensitive searching as well as the automatic ignoring of stop words for more accurate results.
Entry Editor Experience: Now updated with prominent field blocks, smarter nested fields and more flexible custom fields for seamless content creation for business users.
In-line Commenting in JSON RTE: Introducing further enhanced collaboration between teams, allowing business users and developers to collaborate and easily communicate about content.
Release Preview App: View your releases in a calendar and timeline view within our new Full-Page extension location. Preview your content before a scheduled release and compare changes scheduled for your stack with upcoming releases or content you already have published. View other release details such as entries or assets that are added to a release with their specific titles, content types, and versions within your Contentstack environment.
Interstack Reference App: Reference entries between stacks, similar to referring entries between content types within a stack. Easily fetch the referenced entry across your Contentstack environments without ever leaving your current stack, ensuring the availability of content across the entire enterprise and reducing manual maintenance of managing duplicate data.
Contentstack AI Assistant: Our new integration brings the power of OpenAI ChatGPT instantly to the point of content creation through in-line UI extensions, allowing content editors and publishers to create a brand- and tone-specific content in seconds.
Conditional and Repeat Paths: Easily create complex workflows by defining multiple paths with conditional logic and repeating steps, saving time and effort for developers and business users.
Project Sharing: For improved team collaboration and efficiency, users can now invite others to view, create and modify a project's automation steps.
ChatGPT Automation Hub Connector: Developers and business users can now leverage ChatGPT's capabilities to unlock new possibilities in their workflows, including metadata extraction, text summarization and so much more.
Early Access Program: General availability is scheduled for May 2023.
Support for serverless functions: Next.js, Gatsby, webhooks and more advanced features are supported to enhance user experience and performance
Where we're heading
Looking ahead to Q2, we have an exciting lineup of features and innovations designed to provide you with endless opportunities and possibilities. Here's a sneak peek:
Assisted Search functionality will offer more accurate and relevant results when searching for content within the platform.
Teams & Taxonomy will empower businesses to create a streamlined content management system with powerful tools for grouping and categorizing content.
Content Type Visualizer App will provide businesses with a visual representation of their content types. The app's dashboard allows teams to see an overview of their entire content structure, enabling companies to manage and organize content more effectively.
Predictive data capabilities: Automation Hub will be able to leverage its access and knowledge of the Contentstack system to improve user-friendliness by doing things like automatically creating trigger payloads or suggesting the right data values to include in various fields to users.
Availability in AWS EU and Azure EU data centers will provide businesses with increased flexibility and choice when it comes to choosing their infrastructure. This feature allows users to choose from a range of data centers across Europe offered by Amazon Web Services and Microsoft Azure.
Contentstack's composable digital experience platform (DXP) offers a powerful and streamlined solution to achieve your digital goals. The platform provides a wide range of advanced features, from content modeling to composability to built-in integrations with services, unlocking tremendous potential for personalization, scalability and efficiency. We look forward each month to highlighting our latest enhancements designed to help you get the most out of our platform and the digital experiences you are building.
If you're an existing Contentstack user wanting to learn more about these new releases, please reach out to your Care Without Compromise™ team.
If you're curious about how Contentstack can help your brand streamline content to deliver better digital experiences everywhere, get in touch with our team here.
Chalo!
About Contentstack
The Contentstack team comprises highly skilled professionals specializing in product marketing, customer acquisition and retention, and digital marketing strategy. With extensive experience holding senior positions in notable technology companies across various sectors, they bring diverse backgrounds and deep industry knowledge to deliver impactful solutions.
Contentstack stands out in the headless composable DXP market with an impressive track record of 87 G2 user awards, six analyst recognitions, and three industry accolades, showcasing its robust market presence and user satisfaction.
Check out our case studies to see why industry-leading companies trust Contentstack.
Experience the power of Contentstack's award-winning platform by scheduling a demo, starting a free trial, or joining a small group demo today.
Follow Contentstack on Linkedin