Back to Blogs
Contentstack Branches Empower Business and Development Teams to Innovate in Tandem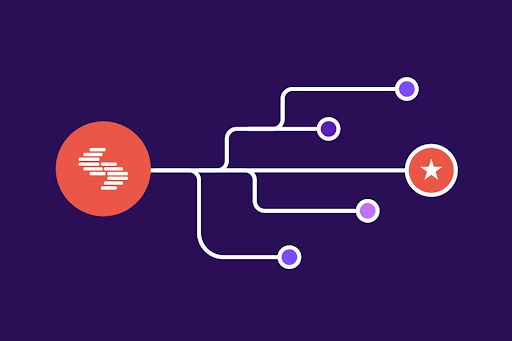 In 2022, the name of the game when it comes to enterprise success is innovation. Not only did an impressive 95% of people say they changed their lives in a permanent way over the last year—an equally remarkable 88% now expect brands to change and innovate in a similar way, specifically when it comes to their digital initiatives.
It has never been more important to experiment with and release innovative new online experiences. And, ​​with Contentstack Branches, it has never been easier or faster to do confidently.
Innovation's New Safe Place: Contentstack Branches
Similar to Git's branching methodology with which many developers are familiar, Contentstack Branches enables developers to create branches, or "versions," of code and content.
These separate branches both accelerate and remove risk from the innovation process by creating safe spaces where your business can build out "experience variations" without worrying about breaking the functionality you already have in place.
What makes our Branches feature so unique is that Contentstack is the only headless content management system (CMS) where businesses can work with branches in production environments. Unlike other CMSs that only support experimentation in development and QA environments, with Contentstack Branches you can build and test each experience variation on key segments of your audience to make sure it's perfected before being rolled out to your entire customer base.
This is how Contentstack Branches empowers even the biggest enterprises to employ cross-functional growth-hacking methodologies that will accelerate development and increase the returns from your innovative digital initiatives.
How Your Business Can Use Contentstack Branches
There are many ways that Branches can be applied across the enterprise business, including:
One of the most important benefits of Contentstack Branches is that it enables businesses to test — including A/B test — the effectiveness of innovative new changes quickly and on small audience segments before committing to rolling them out on a large scale.
In addition to user testing, with Contentstack Branches, innovative new developments can be "QA'd" (Quality Assurance tested) in a realistic environment to make sure they're in tip-top functional shape.
The Contentstack Branches functionality allows for different teams to innovate on dedicated aspects of the experience in tandem, with none "overlapping" in a way that affects each other's projects — or the live experience.
Branches doesn't just support developers. It also supports key Contentstack functionality like roles and workflows so business teams and technical teams can collaborate on the same playing field.
For situations where you're launching a large update or managing multiple brands, Contentstack Branches allows businesses to run development teams in parallel to accelerate delivery without taking any rushed shortcuts.
Branches makes it easy for development teams to enact continuous integration and continuous delivery (CI/CD), a modern best practice in the IT world.
Whether you're rolling out cutting-edge innovations or just keeping up with changing world events, Contentstack Branches enables robust new campaigns to be designed, developed, and launched quickly. And these campaigns can just as easily live on permanently or be rolled back as needed.
Current customers will be able to save incalculable effort by replacing a large number of their stacks with Contentstack Branches, which can be easier to sync, faster to spin up, and help take the load off your system.
See for Yourself How Contentstack Can Empower Innovation Across Your Whole Business
At Contentstack, we continue to invest equally in both business and technology stakeholders. And it's because of this uniquely close and thoughtful relationship with our customers that we uncovered a need that most modern enterprises have—the need for a feature-rich CMS that doesn't just support developers, but also empowers the entire business to collaborate on digital innovation.
Are you ready to differentiate your brand, enable powerful cross-departmental collaboration, and remove risk from your digital operations all with a single platform?
Get in touch with our team today or schedule a free demo to "Next Your CMS" and take advantage of our innovative Contenstack Branches feature.