Harbor Capital Advisors, Inc. Chooses Contentstack as Its CMS
Harbor Capital Advisors' development team was getting pressure from the marketing team to revamp the website and its CMS. When they looked at updating their legacy CMS, it was estimated that it would take a year or more to make the changes, which was way too long. Harbor decided to look into using a headless CMS. After evaluating an exhaustive list of companies, they chose Contentstack.
Since migrating to Contentstack's content management system, Harbor achieved the following:
Harbor is publishing over 75% faster. What took days now takes minutes.
By separating the presentation layer from the backend freed Harbor's development team's time by 75%.
The flexibility of Contentstack allowed Harbor to quickly implement many new technologies, such as a React.js framework, GraphQL, and Gatsby.
Download a copy of this case study to learn more about how Contentstack's headless CMS has helped Harbor meet its needs for today and the future.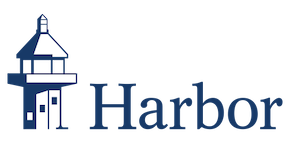 Download a complimentary copy: