Golfbreaks shoots a hole in one with Contentstack
Golfbreaks faced governance and consistency issues that they could not control with their existing CMS.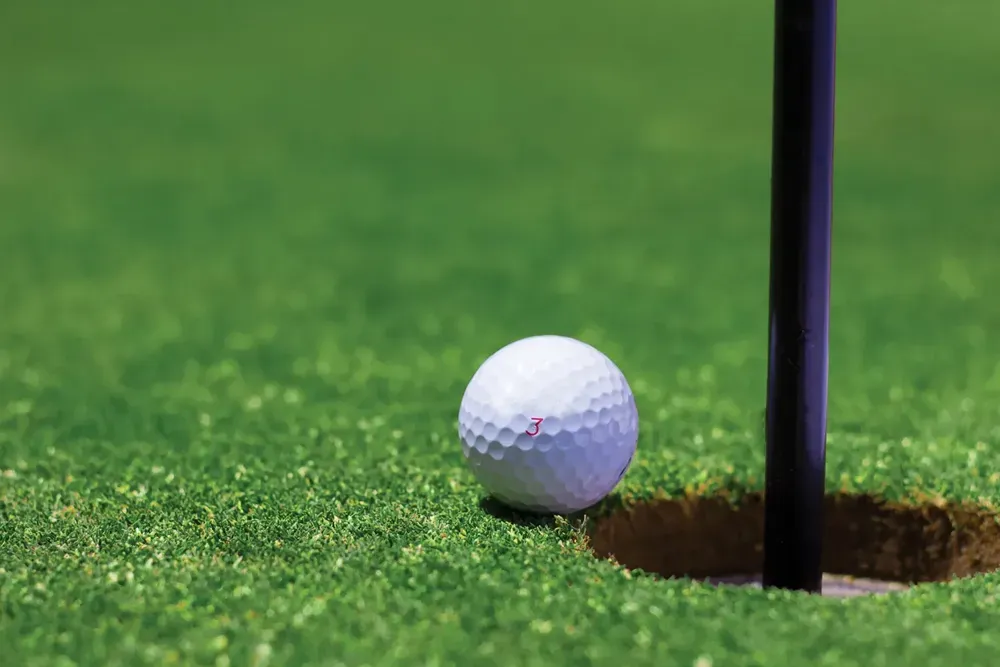 90%
faster publishing times
70%
reduction in developer time
80%
faster to build new sites
Golfbreaks found that the EpiServer CMS they were using made it difficult to deliver consistent branding across the different sites. The lack of governance and consistency was eroding the corporate brand. They also found that information in the system was inconsistent. For example, a golf course's yardage could have different values for the UK, US, and Scandinavia sites. Golfbreaks was looking for a single source of truth for content.
The challenge
Another issue was that accessing content stored in the CMS was difficult. There were barriers to transferring data and formatting it correctly for use in other applications. A block-based CMS with a flexible WYSIWYG editor like EpiServer allowed editors to make changes to the website's structure and style. Even though they were part of the same team, marketing content editors had control, such as changing page structure and styling text, and they used it to make different design changes. Golfbreaks felt there needed to be a degree of governance behind these changes to ensure that the changes were consistent and effective.
Golfbreaks' five-year-old website content began to devolve over time. That's when they decided to go headless and separate the core content from the visuals, which would be in the UX and UI design experts' hands.
"If content managers are not focusing on how to present things, they can focus more on delivering impactful content," said Simon Hatchard, chief technology officer. "Fewer mistakes get made, and we get a consistent experience for visitors to the website."
Golfbreaks now has a single point of truth for the information about a product. Contentstack's abstraction of the content from the UI layer means that we have governance, consistency, and now the marketing team can focus on writing quality content, rather than designing website pages.

Simon Hatchard | Chief Technology Officer, Golfbreaks
The solution
Quickly deciding that a purely headless solution was the way to go, Golfbreaks looked at several headless CMS vendors. After looking into Contentstack's developer documentation, they began a proof of concept and prototyping stage.
"It was an easy and seamless decision to choose Contentstack," Hatchard said. "We didn't feel that there was much of a need to look elsewhere. It was a very positive experience with the pre-sales team. We had a good conversation with the engineers, and that gave us confidence that Contentstack would be the right partner going forward. The level of pre-sales support we got was fantastic."
Jon Richards, head of digital, agreed. "Our experience with Contentstack support has been really positive," he said. "The support team answers quickly, which is a huge help when working on high-velocity projects, and the openness and willingness to listen to customers is not like anything I've ever experienced from another platform. There have been a couple of feature requests to support that we've seen get developed. Additionally, the developers found that the API documentation was excellent, and it made it easy for them to get on board."
An effortless journey
Besides moving to Contentstack, the project included a complete rebuilding of the platform, merging two sites into one and a rebranding effort. It included a lot of content review and rewriting of around 1,500 properties. E-commerce and search came into the picture as well. Apart from the vast amount of new and rewritten content, Golfbreaks considered it an effortless journey.
Contentstack fixed the data accessibility issue that Golfbreaks was having with their previous CMS. Now the data is easily accessible and well structured, making it possible to bring dynamic content into the Golfbreaks weekly newsletter and marketing emails via Salesforce Marketing Cloud.
"Golfbreaks now has a single point of truth for the information about a product," Hatchard said. "Contentstack's abstraction of the content from the UI layer means that we have governance, consistency, and now the marketing team can focus on writing quality content, rather than designing website pages."
The openness and willingness to listen to customers and the response speed have been second to none. The support is not like anything I've ever experienced from another platform.

Jon Richards | Head of Digital, Golfbreaks
Agile development
Golfbreaks also considers the new GraphQL API, global fields and webhooks to be game-changers. Contentstack allows Golfbreaks' team to be agile with development. Coming up with schemas and adapting along with the front-end team, and making changes on the fly makes the build far easier than it would have been using a traditional CMS.
With Contentstack, Golfbreaks is publishing 90% faster than with their previous CMS. Bulk changes have become infinitely faster. Golfbreaks has built some tools to export and re-import data so that they can audit, review, update, or manually manipulate it and put it back into the database.
The ability to keep data up to date and fresh makes a massive difference to how Golfbreaks operates. Additionally, Golfbreaks now enables content management outside of the marketing team, which allows the product managers, who know the product so well, to add content directly.
Faster site building
Contentstack has made it easier to onboard developers and scale teams to build sites faster. Working with contractors is far more manageable. If Golfbreaks needs to create a microsite quickly and offshore the work, they can do that. Setting up a standalone site is unbelievably easy. Golfbreaks can spin up a new site 80% faster than with their previous CMS.
"Contentstack frees up developers' time," Hatchard said. "We're able to design the schemas of what we need built and hand them to the development team on a platter. Another huge advantage over a traditional CMS is Contentstack doesn't tie you to a particular language or framework. We have .net applications, Node.JS, Vue, and we've also been developing in React. Contentstack lets developers use the tools they want while reducing the developer's time by 70%."
Personalization
Golfbreaks uses some of the data they store in their customer data platform (CDP) to add personalization with Contentstack. The team is building a data layer within the website that allows profiling customers and integrates the info in a database. When someone comes to the site and looks at products within a specific region, it is possible to pull that data out of Contentstack and put it into an email to retarget them properly.
Richards said of Contentstack, "It is giving us a great foundation for us to roll out our digital strategy and to meet our ambitions over the next few years."
Hatchard agreed. "I wouldn't pause in making the same decision again to go with Contentstack," he said. "There's no doubt in my mind that we made the right decision. I'd recommend it to anyone."
The results
Increased publishing speed by more than 90%
Building websites 80% faster
Reduced developers' time by 70%
Company
Golfbreaks was established in 1998 in the UK, with the primary objective of saving golfers time and money when it comes to organizing golf breaks and golf vacations. Since then, Golfbreaks have sent over 2 million golfers on trips worldwide and are widely recognized as the "go-to" experts in golf travel. This is why the PGA TOUR selected Golfbreaks to be their official golf travel partner globally and Golfbreaks by PGA TOUR was formed.
Headquartered in Windsor, UK, and with offices in Charleston, South Carolina, and Copenhagen, Denmark, a dedicated team of over 160 employees worldwide are known for delivering outstanding service and creating the perfect golf package at the best price.
Products used
Contentstack Headless CMS