Freeletics Achieves Flexibility and Future Growth with Contentstack
Freeletics was limited to using Contentful for publishing blogs. The engineers and people managing the blogs were frustrated with the system. At the time, there was no versioning or scheduling. The contract was coming up for renewal, so the engineering team decided to evaluate other CMSs.

Since migrating to Contentstack's web content management system, Freeletics achieved the following goals:
The team uses workflows for translations. It previously took more than four weeks to translate content into nine languages from German. Now the cycle time for the entire translation process is less than a week.
The CMS's features and flexibility allow Freeletics to be creative to try and test new ideas they previously hadn't considered such as augmented reality.
The ability to set up and develop in multiple environments (e.g. staging, production, etc.) has allowed developers great flexibility in building and testing before committing to any live deployments.
Download a copy of this case study to learn more about how Freeletics tackles their CMS challenges and how a headless CMS solution has helped their organization meet their needs.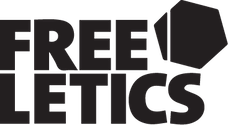 Download a complimentary copy: