Exxact adopts headless CMS for cross-team efficiency
In search of an efficient way for marketers and developers to work across their e-commerce site, Exxact decided to take a headless approach to content strategy.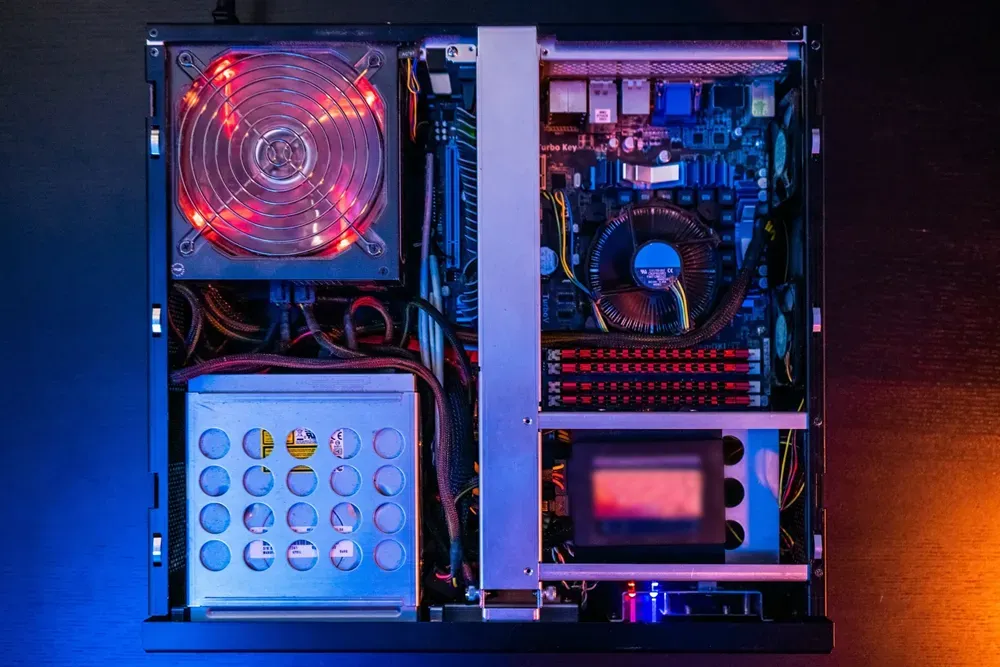 3
weeks to fully migrate content
50%
faster web development
Exxact was slowed down by siloed content that required a developer for every minor tweak to the website.
The challenge
Exxact's content was fragmented across the business. They were using the basic content features of their NetSuite e-commerce solution for core website content, managed category pages in a separate search tool and used WordPress for their blog.
"We needed a solution where we can integrate all different content into one platform," said Julie Hsieh, UI/UX engineer at Exxact. With Contentstack, the team was able to migrate the content out of siloed tools and into one central hub in less than three weeks.
I wish I knew about Contentstack earlier.

Julie Hsieh | UI/UX Engineer
The solution
In their old solution, every change required HTML work, which meant marketers were heavily reliant on Hsieh for development. "Even to just update an image or swap some content, it had to be me," she said.
To speed up the process for everyone, the company turned to a headless content solution. "The ability to put content in one area and then reference it anywhere, on any site, for any platform, that was really one of the largest goals," said Casey Trauty, UI designer at Exxact. "We didn't want to have to recode everything, every time, for new users or new platforms."
Going from page-based to an API-first content meant the team had to re-examine their approach to content. "We'd never used headless CMS so we needed to think about modeling our content and how to categorize things," Hsieh said. "So that was the hardest part, and it's not really that hard, you just need some thought and some planning beforehand."
"When I had to do all the HTML it usually took me an hour or more to really focus on making a page," Hsieh said. "I'm now able to cut that time in half."
Valuable technical support
"The technical assistance that we had in the early meetings, even before we had officially signed up, is one thing that really stood out," Trauty said about the CMS selection process. "We didn't get that sort of support from any other companies."
"Even before we decided to use Contentstack, when we were just in the evaluation stage, there was a lead engineer that jumped in and explained a lot of the technical questions that we had," Hsieh said. "After we signed the contract we had a session with him as well, where he answered all our questions and made the onboarding process very smooth."
Ease of use
"We were more or less trying to cull the options based on whether or not we thought the rest of the marketing team would feel comfortable using it," Trauty said of a key reason Exxact decided on Contentstack. "The UI makes it really easy for the marketing team or anybody else to add content. That was a huge selling point."
"The marketing team can focus on content and then the software team can focus on making front-end code," Hsieh said. "That's a big benefit to business."
Asked to sum up her experience working with Contentenstack, Hsieh said, "I wish I knew about Contentstack earlier."
"Seriously," Trauty added, "it would have been much better for every one of the members in this team and the software team, because it just frees up time for everybody."
Even people who are not technically savvy are able to publish.

Casey Trauty | UI Designer
The results
Fully migrated content in under three weeks
Web development is 50% faster
Marketing and technical teams can now work autonomously
Company
Exxact Corporation accelerates discovery with technology solutions for advanced research and enterprise IT infrastructure. Exxact enables over 3000 national labs, research institutes, universities, startups and Fortune 1000 companies to solve the world's biggest challenges, with innovative computing platforms and end-to-end support from system integration to supply chain.
Products used
Contentstack Headless CMS