Solving the growing pains of 145-plus years of expansion: Berlitz and Contentstack
Berlitz needed a central platform to deliver learning management system (LMS), marketing, and product content for customers in markets around the world.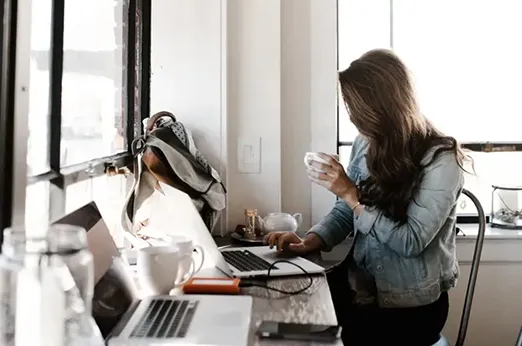 76
websites across the world in different languages
16x
more websites launched, compared to previous 2-year period
133%
faster page load times
With franchises worldwide, Berlitz needed one central platform that could help the company deliver more cohesive marketing campaigns and messaging, delivering websites in varying languages in different locales under a single domain. They needed a platform that could manage the many different types of content these sites required. This included content for their online learning management system (LMS) and other product types such as language learning camps for children, government-sponsored language programs, and B2B partner sites.
The challenge
Disjointed marketing efforts and massive overheads
"Before Contentstack, Berlitz was very much run by regions, and whilst it was one company, they kind of ran their own race and had their own material, their own infrastructure and ways of operating," said Peter Gorman, Berlitz's Vice President of Product Technology for Marketing.
"There was a lot of disjointed messaging competition against each other within close-knit regions and countries for SEO," he explained, "and it just wasn't financially beneficial to the company to have all these different systems that would operate differently but still deliver pretty much the same content and then also have different reporting. So there was no real cohesion … and the overheads were massive."
Ultimately the company wanted to empower each local team to use the new platform to convert quality leads and grow enrollment through consistent on-brand strategies. They believed that a central content hub would be a key enabler for this process.
Berlitz also needed a system that had customizable workflows and user roles. The company also wanted an API-first, composable headless CMS which would enable it to add new products, and native and mobile apps as business needs and goals evolved.
Why Contentstack?
In 2018, Berlitz built a global team to develop a solution for the legacy system, with Gorman at the helm. The team decided early on that Berlitz needed a new centralized platform and looked at Contentful and several other CMSes before choosing Contentstack.
"We wanted to build under a single domain but have different locales available under that," Gorman said. This was a very important criteria for Berlitz since it would be launching numerous websites.
A second criteria was the ability to customize workflows and user controls, not be limited to admin and editor rights. "That was probably our biggest one, and Contentstack had that hands down. Others didn't even offer anything outside of 'admin' and 'editor'. It's a pretty precious thing because we've got a lot of people operating inside it, and we can't just have people making changes and pushing to production whenever they feel like it."
Finding a headless platform was a third criteria. "We knew we wanted to build something that was not tied into any templating language and allows us to push to many endpoints, and we're benefiting from that now."
Some of the other features Contentstack offered that stood out to the Berlitz team were the ability to build your own content types and reusable global fields, which would allow them to build fast and clone stacks.
The Contentstack difference
Speed and flexibility
One of the advantages of switching to a composable digital experience platform like Contentstack is having more control and flexibility when rolling out new websites. Berlitz's office in Germany had previously engaged an agency that launched only three websites in two years. With Contentstack, Gorman's team was able to launch 50 websites in the first two years. It has now launched 76 websites total across the world in different languages.
"Being headless, we've been able to build really fast websites, and our Web Vitals are really good," Gorman explained.
Fully customizable
Berlitz's marketing team can now easily customize content in addition to pushing it out when and where it's needed quickly. Contentstack has also reduced the time it takes to handle franchise requests. Both the speed of launching new websites and of fulfilling requests have contributed to franchise success, Gorman said.
Contentstack's image library
Contentstack's Image Library and Image API, which Gorman called a "godsend," have reduced Berlitz's visual design resource needs. "It just makes handling images so simple," he said. "Rather than people having to edit images before they upload them, they can just push them up. Doesn't matter if they're 20 meg."
Beyond marketing: Multi-product expansion
Besides marketing, Gorman's team quickly saw the value in leveraging Contentstack to help the business reach other goals. "We're close to five years down the road and looking at e-commerce, different products and web apps."
For example, Berlitz recently moved its entire LMS into Contentstack. Gorman explained, "Something that we've worked on through 2022 is storing all our learning content in Contentstack as well and just delivering that on an API. And our LMS will pick that up as a payload and deliver that. So the flexibility to be able to send content from a single source out to many end points is pretty much headless in a nutshell, and that has really benefited us."
Across its student portals, Berlitz is now managing content like FAQs and placement tests, which require thousands of different questions and content types. Berlitz has created and uses more than 2,160 different content types within the headless CMS.
Berlitz is also managing the content for its other product types through Contentstack. These include 6,000 government-sponsored courses, language learning camps for children around the world and partner sites for B2B businesses which enable employees to enroll as students.
"We've kind of moved Contentstack through the business and it's leveraged on a lot of different product types now."

Peter Gorman | VP of Product Technology for Marketing
The results
76 websites across the world in different languages

16x more websites launched, compared to previous 2-year period

133% faster page load times
Company
In business for more than 145 years, Berlitz specializes in language learning tailored to students' needs. The company is known for its face-to-face learning experiences at franchise centers across the globe and has also adapted its courses for digital platforms while still customizing learning for individual students.
Industry
Education
Professional services
Products used
Contentstack Headless CMS