Track and Edit Content in Real-time
Content managers can click on a specific content block in the Live Preview window to quickly traverse to the corresponding field or entry.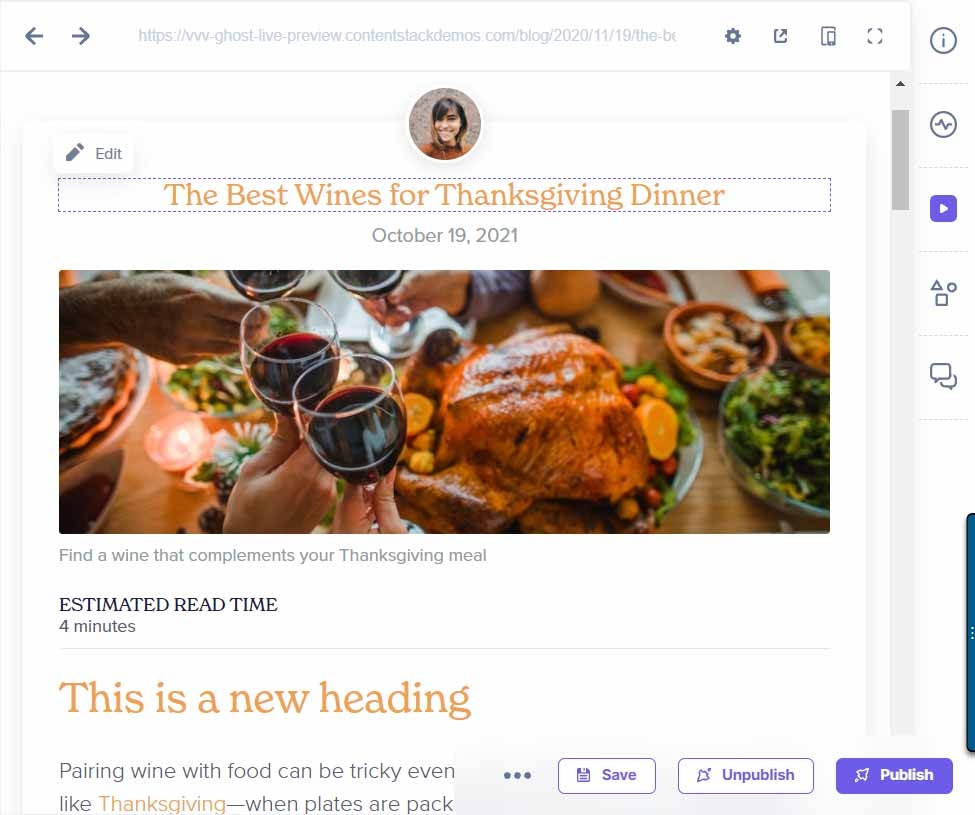 You can edit and preview the changes, side by side. Changes made in the entry reflect in the preview pane within seconds.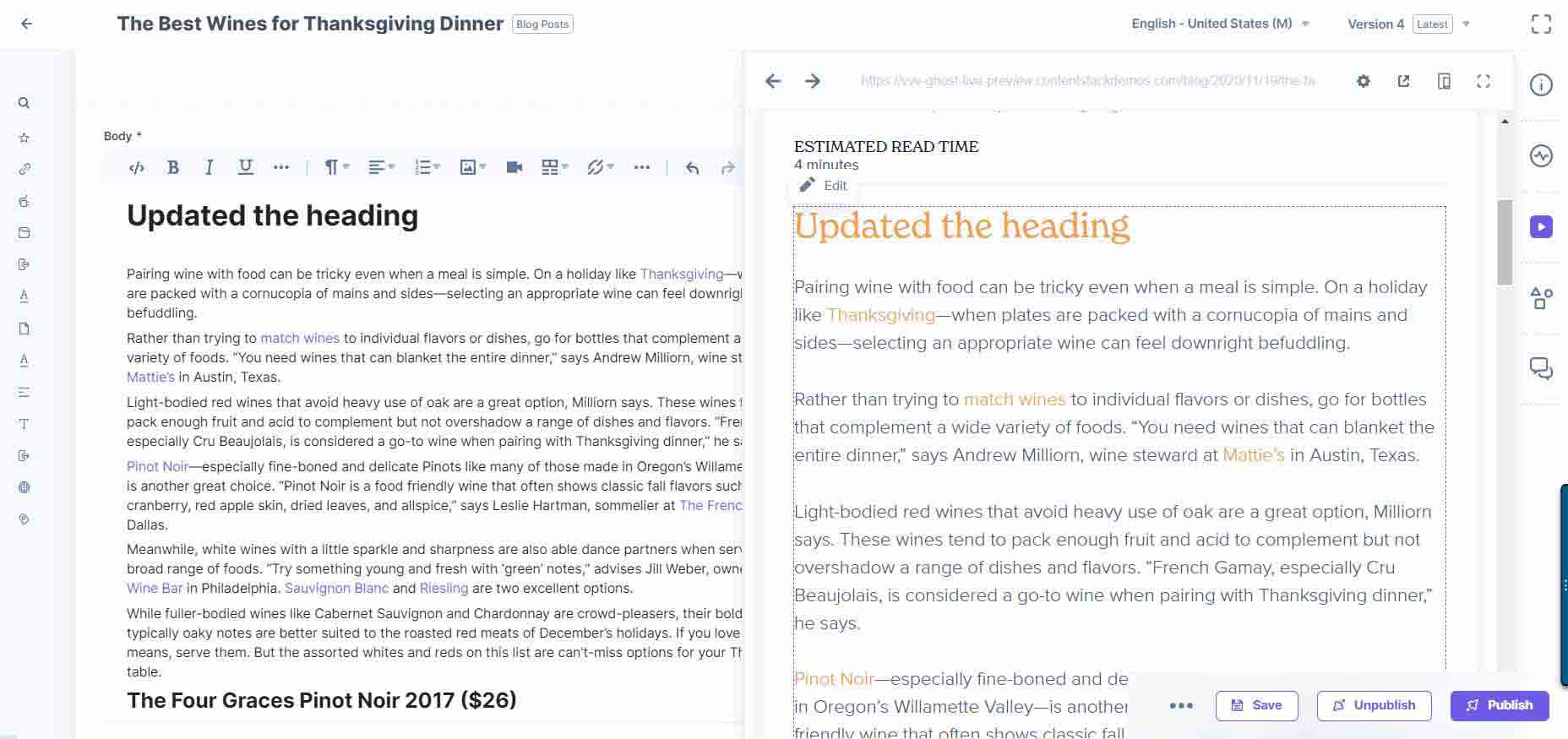 Was this article helpful?
More articles in "Work with Live Preview"