Back to Blogs
Fall platform recap: What's new and what's coming for Contentstack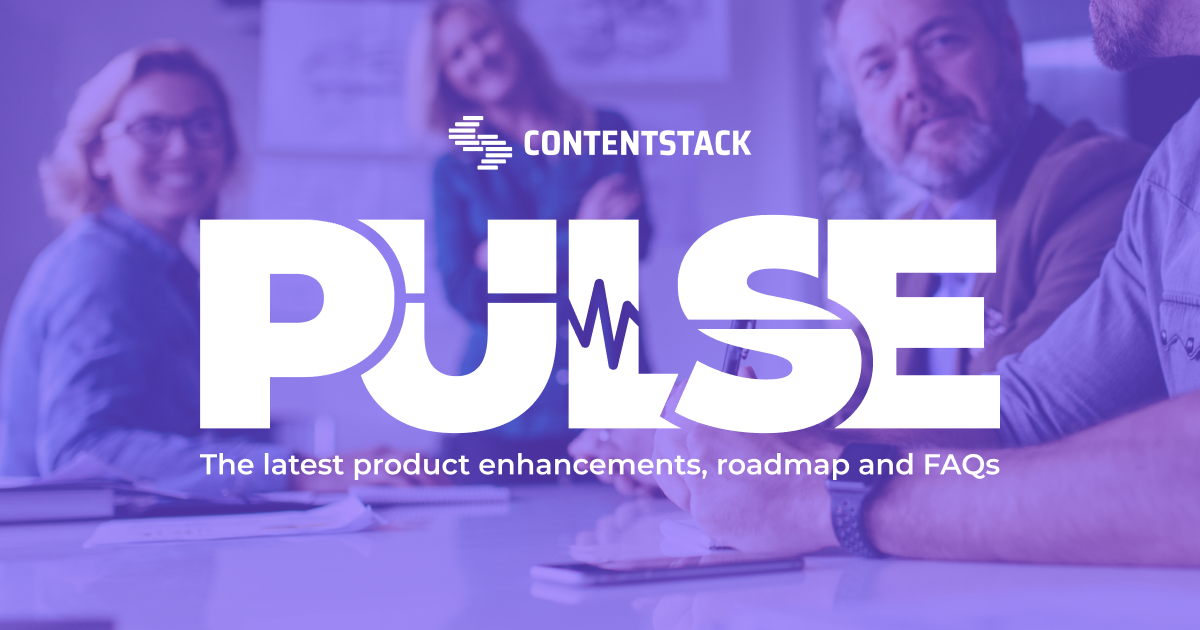 Welcome back to the Fall edition of Contentstack Pulse, your trusted source for the most recent news on platform enhancements, roadmap updates, and comprehensive answers to frequently asked questions. In the season of change, we are excited to share the advancements that have taken place within our platform. Our commitment to innovation remains unwavering, focusing on creating an increasingly efficient and user-friendly environment for marketers and developers. So, let's dive into the details of our latest updates and provide insights into the future at Contentstack.
New for Contentstack Headless CMS
Contentstack AI Assistant:
The newly launched array of AI features improves the content creation process even further. You can now harness the power of AI at the granularity of paragraphs, sub-paragraphs, sentences, and even individual words to improve your content quality. This new AI feature also provides custom prompts, ensuring you get a more personalized experience. The AI Assistant can now be powered by new models from Microsoft Azure and Amazon Bedrock, in addition to ChatGPT. And, if you're looking to customize, Contentstack has now introduced custom icon upload, enabling you to add new icons that align more with your brand's identity.
In-platform Help Center:
Contentstack understands that not everyone using our platform is an expert, so we introduced an in-platform Help Center. The Help Center provides information and assistance to users and developers alike. With this feature, Contentstack aims to help users save time, reduce clutter and confusion, ensure compliance, and increase productivity.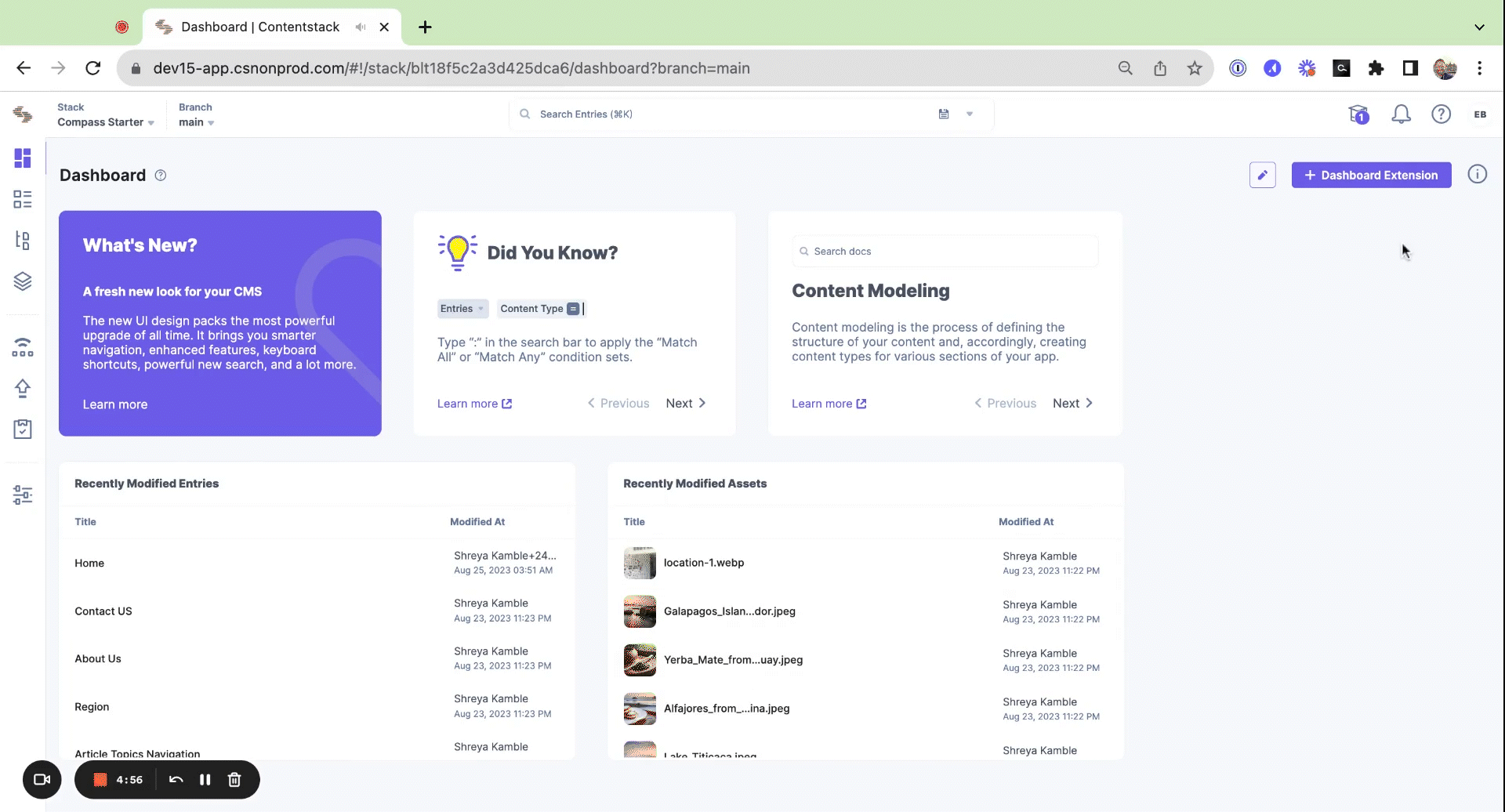 New for Contentstack Marketplace
Content Model Templates:
A collection of predefined content types and global fields that can be easily imported into a stack. These templates aim to accelerate content creation, ensuring your content is created even faster and on-brand. With this feature, you don't have to start from scratch every time. The Content Model Templates in the Marketplace provide a ready-made content model that can be quickly imported into your stack for quick content creation.
Contentstack Automation Hub
Amazon Bedrock Connector:
New AI offerings, such as AI21 Labs, Anthropic's Claude, and Amazon's Titan models, improve many Gen AI use cases, giving users and developers access to more innovative solutions. With these new AI offerings, you can create automated tasks and processes that make it possible to accomplish more without significant manual effort.
Contentstack Launch
On-Demand Revalidation:
This new feature ensures that content updates always display accurate information in real-time. It is ideal for businesses that want to avoid displaying inaccurate or obsolete information that can lead to confusion or loss of trust.
And in the Spring, be on the lookout for:
Teams & Taxonomy
Users can effortlessly build streamlined content using powerful tools designed for grouping and categorizing range, enabling efficient organization and easy access to relevant information. And with the new Teams feature, we provide organizations with a straightforward approach to team management and content ownership.
Developer empowerment
Provide developers with immediate, scalable application deployments using Contentstack's hosting tool, Launch. Also, App version control and release notes allow developers to manage the rollout of new features to their users quickly.
On-demand automation in the CMS
Trigger automation on-demand right within the authoring interface of the CMS for things like SEO validation and other content readiness actions.
Learn more
With Contentstack's latest product updates, you can now take advantage of numerous enhancements designed to improve your content creation experience. From the AI assistant to the In-platform Help Center and Content Model Templates, developers and marketers can access tools that can add value.
Want to hear more about what we are doing? Check out our product updates here for the latest.
Or contact our team here if you're curious how Contentstack can help your brand streamline content to deliver better digital experiences everywhere.
Chalo!