Back to Blogs
What You Need to Know About Digital Experience Management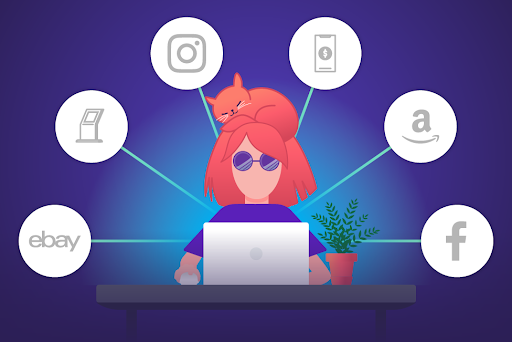 Building a unified commerce experience begins with retail digital experience management. Retail is a tough business – and as connected devices cultivate around-the-clock consumers and the low threshold for entry creates overnight competitors, it's only getting tougher.

Not long ago, many experts agreed that by 2020, the consumer experience would be the critical differentiator between retailers. That's right: The customer's digital experience has become more important than your products, price and even quality.


More than 85% of customers say they'll pay more for the same products from brands that provide a better experience. In fact, 89% report that they'll stop doing business with retailers that offer poor experiences. It takes 12 positive experiences to make up for a single negative experience — a negative experience they're going to tell someone else about.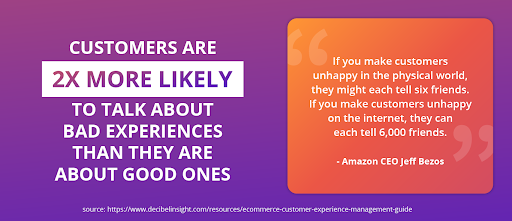 The retail digital experience is the sum of every interaction customers have with your brand across digital channels (think social media), digital devices (smartphones), and in-store digital technology (a kiosk).

Management of that experience is the strategy you implement to align channels, content and marketing assets to provide experiences that meet consumer demands. It should cycle through three steps: striving to understand the consumer experience, executing improvements and monitoring them to find where progress can be made the next time around.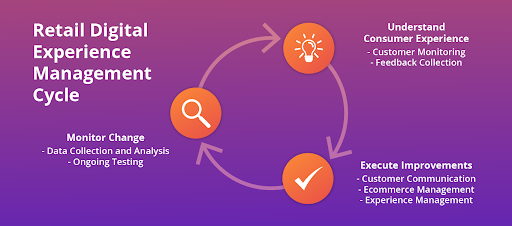 To build a unified commerce experience, retail marketers must integrate processes and tools that enable flawless experiences at scale. The first step is understanding what your current and potential customers want, need, like and dislike.
Take their pulse with monitoring and data collection technology. A customer relationship management platform (CRM) will help you manage your relationship with current customers and move leads through the sales and marketing funnel. A few to try: Salesforce, HubSpot CRM, Zendesk, Intercom or Insightly.

Layer a customer data platform (CDP) on top of your CRM or other customer data stockpile to create more well-rounded and informative customer profiles. Consider Evergage and Exponea for this functionality.

Next, "voice of the customer" tools provide insight on what consumers are thinking, often in real time. Social listening tools, such as Hootsuite, Buffer and others, allow you to see what consumers are saying about your industry or your business.

Sentiment analysis platforms identify the underlying "feeling" (negative, positive, etc.) in text-based conversations both on and off social media. IBM Watson, MonkeyLearn, Salesforce Einstein and RapidMiner provide this service.

You can also look to your web or app analytics platforms, such as Google Analytics and Countly, to identify underperforming areas. And of course you'll want to carefully monitor your own on-site or in-app feedback sources (web forms, chat, call center logs, surveys, reviews, formal complaints, etc.).

There are more retail consumers and competitors on the scene than ever. It's critical to focus your marketing efforts on developing a retail digital experience management strategy that provides a unified commerce experience across every consumer touchpoint.

Gather more helpful marketing tips from our guide: How to Nail Your Enterprise Marketing Strategy.