Google Analytics Integration Overview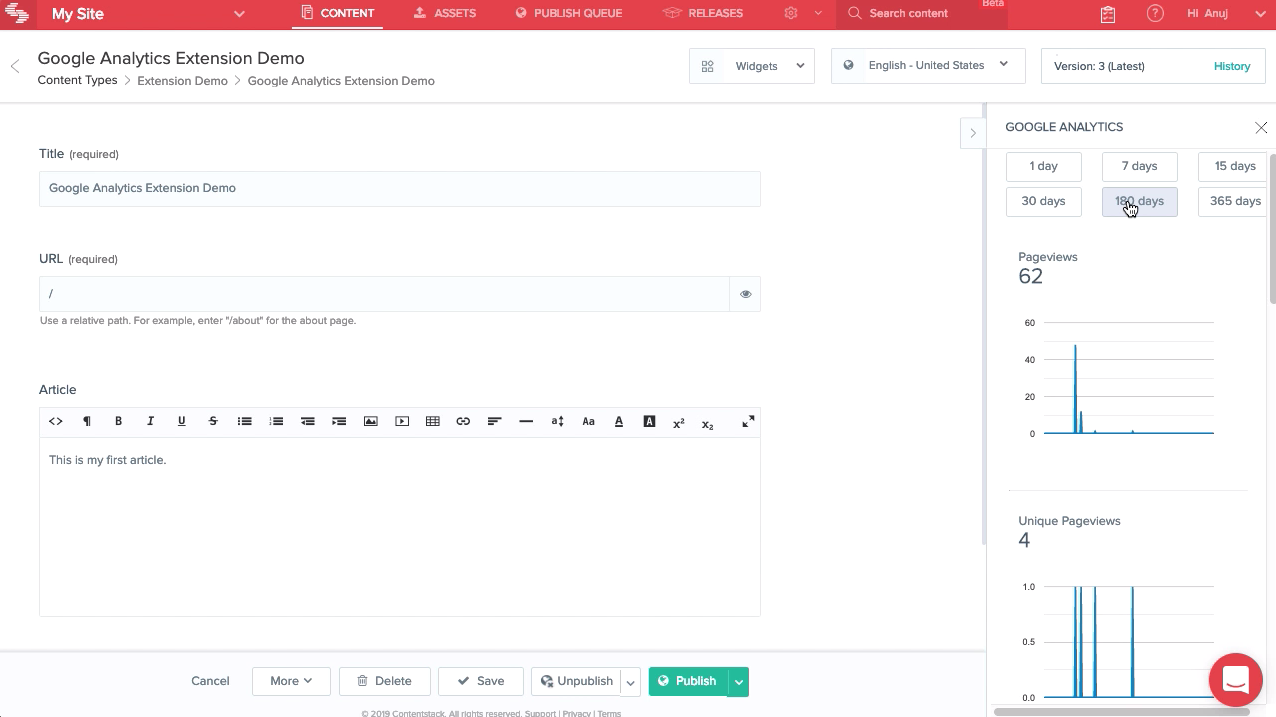 Contentstack's Experience Extensions feature offers enterprises a variety of ways to integrate third-party applications, such as Google Analytics, directly into your headless CMS. You don't have to stick with Google's dashboard – you can view your Google Analytics metrics directly within your CMS.
Using a Contentstack Custom Widget, you can easily integrate the Google Analytics tool with Contentstack headless CMS. The "Google Analytics" widget retrieves the Google Analytics data of your entry (if it is published) using the Reporting API and displays the common metrics data (such as Pageviews, New Users) and user behaviors (such as Average Time on Page) on the sidebar of your entry page. The URL of your entry is set as the pagePath filter in Google Analytics.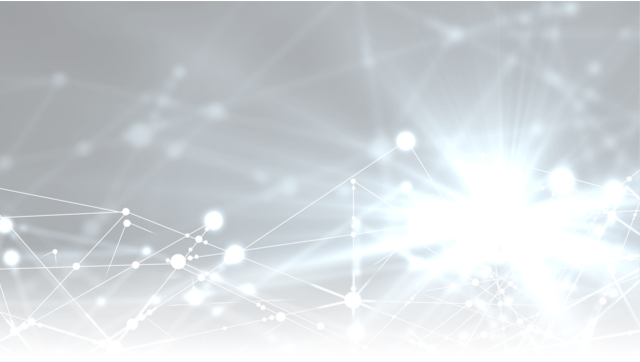 Contentstack and Google Analytics Integration Use Cases
Contentstack's Experience Extensions for Google Analytics opens up a lot of possibilities. Here are some real-world use case examples:
Strategizing for Digital Marketing
The data that you gather through Google Analytics can be of great help in creating effective digital marketing strategies. This extension gives you a quick way to integrate Google analytics within your content entry.
Web Page Optimization
Through Google Analytics, you can easily identify which pages of your website require optimization. You can set a benchmark bounce rate for a page and let Google Analytics manage and generate the required data for you. The result will help you know where and what content optimizations are required.
Compare Different Marketing Campaigns
You can run different marketing campaigns and track the success of individual campaigns through Google Analytics. It provides you with the data you need to identify your most successful campaigns – and the ones that need improving.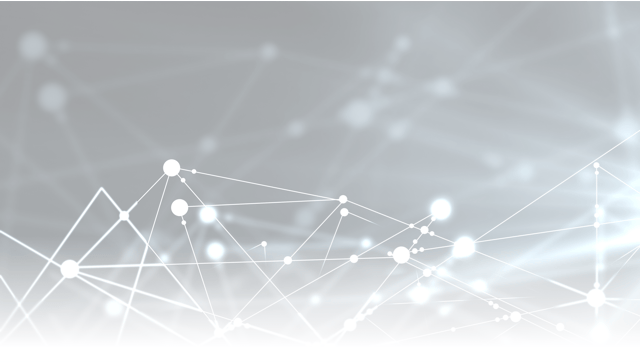 Step-By-Step: How to Integrate Google Analytics with Your CMS
To integrate your content management system with Google Analytics, follow these steps:
Create a Google Analytics Custom Widget

Create and configure the Google Analytics Custom Widget. You can define exactly how the integration works, what features of Google Analytics it should work with, and what information you want to link Contentstack. Typically, a developer will perform this step. Check the documentation for step-by-step instructions.

Add the Google Analytics Custom Widget

Add a Custom Widget to your Content Type and select Google Analytics as the Extension.

Review Google Analytics Custom Widget in Your Entries

You should be able to see the Google Analytics Custom Widget on a content entry page and be able to view the data.

To learn more about how to set up the Google Analytics extension, refer to our in-depth guide or visit our GitHub repository to review the sample code.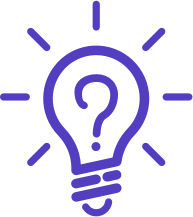 Questions? Ideas?
If you have any questions about the way the Google Analytics Extension works or have ideas about other third-party app extensions, please contact us–we'd love to hear from you!