Remove Entry Version Names
To remove the name assigned to an entry version, follow the steps given below:
Open the entry page that you need to work on. 
Click on the drop-down located on the top-right corner of the page. You will see the list of all entry versions. 
Click on the input field of a version name, delete the version name (or keep it blank), and click on the tick mark icon located beside the name (or press Enter).
This will set the version name to its default value (i.e., version number), for e.g. Version 11. 
Here's a GIF image that will help you understand the procedure effectively.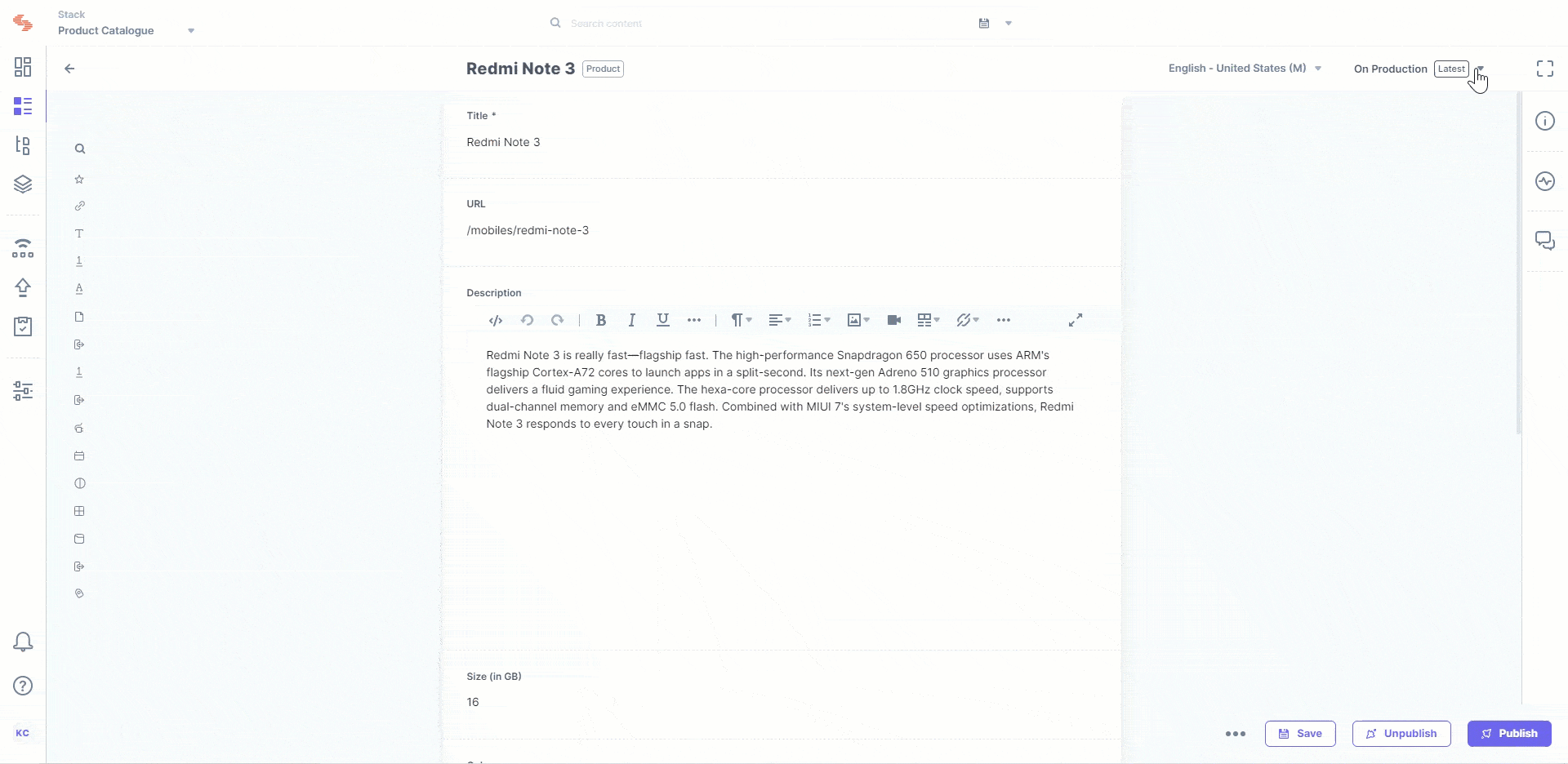 Was this article helpful?
More articles in "Manage Entry Versions"