Back to Blogs
Does your organization need a digital asset management (DAM) system?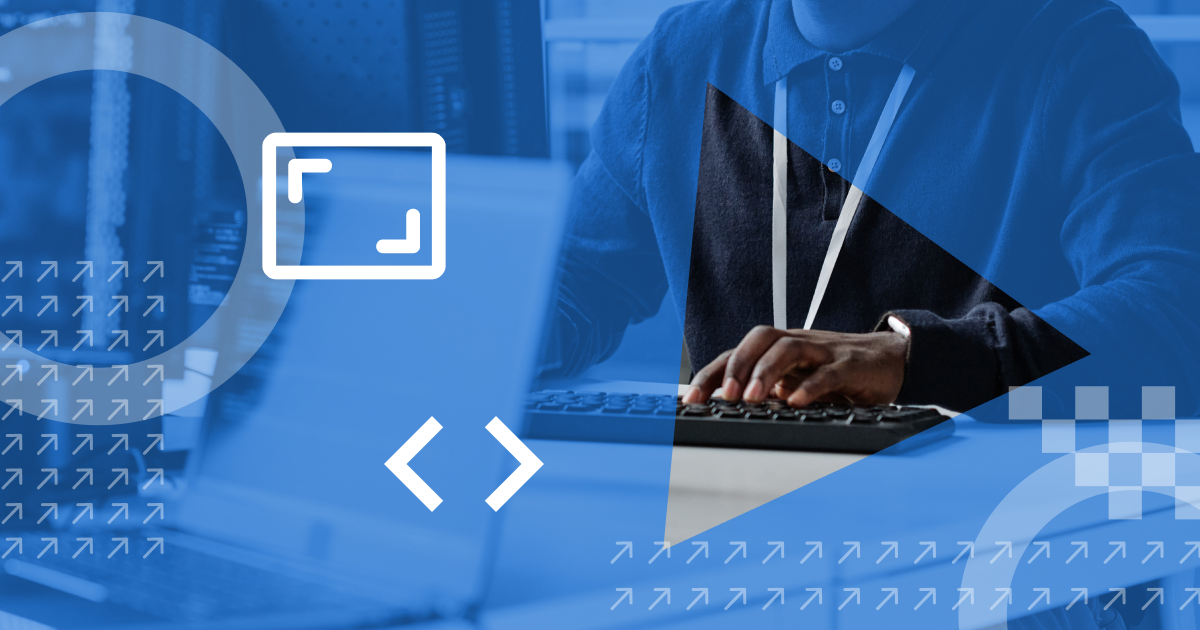 Delivering excellent customer experiences in the digital age requires a lot of content in various formats. That's why businesses are generating and storing more content than ever before. However, organizing, managing, and assessing this content can become a real challenge with more volume.
Digital asset management (DAM) systems can help organizations solve this problem. In this blog post, we will explain what a DAM system is and cover its essential components. We'll also explore the benefits of implementing a DAM system, how to choose the right platform, best practices for implementing DAM, and more.
What is a digital asset management (DAM) system?
DAM systems store, organize, and distribute digital assets, and they have features like tagging, version control, and history tracking for efficiently managing these assets. They serve as repositories for many different types of content, including images, videos, documents, audio files, presentations, and more.
A DAM platform serves as a single source of truth for all the different teams in an organization, from marketing to business development, enabling collaboration between these teams.
How does a DAM system differ from a content management system (CMS)? A traditional CMS only manages the content for your website. DAM software can manage content across your organization, allowing content to be used across multiple channels, not just your website.
On the other hand, a DAM system can't publish content to your website or other channels. Your organization will still need a CMS or digital experience platform (DXP) to push digital assets to your website and other channels. To learn more about improving efficiency by integrating a DAM system with a DXP, read our blog, "Is integrating your digital asset management system with a DXP a good idea?"
Again, the DAM system stores digital assets so they're easy to access and manage, while a CMS or DXP distributes them to where they need to be seen – for example, websites, mobile apps, and social media.
Four main benefits of leveraging DAM software
There are many reasons why businesses need to have a well-organized and efficient DAM system.
First, it can help improve content creation and collaboration efficiency. When all of a business's digital assets are stored in one centralized location, it's easier for team members to locate and access the assets they need for marketing campaigns and other initiatives. It's also easier to share these assets and collaborate about them with others in the organization. This can save time and resources, improve the quality of content, and optimize the speed at which it can be delivered.
Second, a well-organized DAM system can help improve the search and retrieval of digital assets. When assets are correctly tagged, and metadata is managed effectively, it's easier for users to find the necessary assets quickly. This can save time and frustration and help ensure the right assets are used for suitable projects.
Third, a DAM system can ensure consistent branding and messaging across all the business's digital assets. When assets are stored in a centralized location and tagged with consistent metadata, ensuring they all use the same branding and messaging is easier.
Lastly, a DAM system reduces unnecessary duplication and wasted resources. When assets are stored in one central location, tracking which assets have been used and when they are more accessible can help prevent team members from creating duplicate assets, saving time and money.
Essential components of DAM systems
Are platforms like Dropbox, Google Drive, and OneDrive considered DAM systems? The answer is no. Even though these platforms provide some basic capabilities for managing digital assets, they need to have DAM platforms' robust features and functionality.
Efficient DAM systems have several essential components. These include:
Centralized storage
A DAM system should provide a centralized repository for storing all digital assets across an organization, making them easier to locate and use when needed.
Tagging and metadata management
A DAM system should allow users to tag and manage metadata for their digital assets. This makes searching and retrieving assets easier and helps ensure consistent branding and messaging.
Version control
A DAM system should provide version control for digital assets. This means users can track asset changes over time and revert to previous versions if necessary.
History tracking
A DAM system should track the history of all changes to digital assets. This makes it easy to see who made changes to assets, when the changes were made, and why the changes were made.
Search and retrieval
A DAM system should have robust search and retrieval capabilities, enabling the assets to be located even without an exact filename.
Collaboration
A DAM system should allow users to easily collaborate on digital assets across many different teams in an organization.
Security
A DAM system should provide robust security features to protect digital assets from unauthorized access.
Reporting
A DAM system provides useful reporting features that can help businesses track how their digital assets are being used and how often specific assets are used. This can help to identify over or under-utilized assets.
Choosing the right platform
Choosing the right DAM system is essential for any business that wants to improve its digital asset management. Here are a few points to consider when shopping for the right system.
Organizational needs and goals: What are the specific needs of your organization? What is the main reason for implementing DAM software? What plans does the business hope to achieve once the system is implemented?
Features: What features does your organization require? Does it need a system with version control? Does the system need to integrate with existing software? Is this also an excellent time to upgrade your CMS or implement a new DXP?
Scalability: How much growth do you expect in the future? Do you need a system that will evolve as your business scales or changes?
Cost: How much will your company spend on a DAM system?
Once you have considered these factors, it's time to narrow down your choices. Check out our Marketplace for DAM providers who partner with Contentstack.
Implementation best practices
Once you have chosen a DAM system, be mindful of these implementation best practices.
Get buy-in from stakeholders. A successful DAM implementation requires the support of all stakeholders from the top down in an organization. Communicate the benefits of DAM to everyone affected by the system and gather feedback.
Set realistic expectations. DAM is not a magic bullet. It takes time and effort to implement and manage a DAM system effectively. Expect to see results after some time.
Be flexible. As your needs change, you may need to adjust your DAM system. Be prepared to make changes as required.
Start small and scale up. Don't try to implement a DAM system that is too complex or ambitious for your organization. Start with a few assets and users, then gradually expand the system as required.
Get help from a consultant. If you're unfamiliar with DAM software, consider seeking the advice of a consultant. A consultant can help assess business needs, choose a DAM system, and implement the system successfully.
What to expect during implementation
There are four basic steps when implementing a DAM system:
Configuring the DAM system. Once your organization has chosen a DAM solution, it must be configured to meet the specific needs of your business. This includes setting up user permissions, creating metadata fields, and configuring workflows.
Migrating your assets to the DAM system. This is the process of transferring your existing assets to the new DAM system. It is essential to do this carefully to avoid data loss or corruption.
Training users. Once digital assets have been migrated to the DAM system, users must be trained to use it. This includes teaching them how to search for assets, manage permissions, and create workflows.
Monitoring and maintaining the DAM system. Once the DAM system is up and running, you must watch it to ensure it performs as expected. This includes monitoring the system's performance, security, and compliance.
Measuring success
Here is a sample of the metrics you can track to measure your DAM implementation's success and demonstrate a return on investment.
Asset retrieval time: How long does finding and retrieving the necessary assets take?
Collaboration efficiency: How easy is it for team members to share and collaborate on digital assets?
Cost savings: How much money have you saved by implementing a DAM system?
Productivity improvements: Have you seen any improvements in productivity since implementing a DAM system?
Brand consistency: Are your digital assets more consistent with your brand guidelines than pre-implementation?
Future Trends in Digital Asset Management
DAM systems are constantly evolving. Here are a few trends to watch for in the future:
AI-powered metadata tagging and auto-classification: AI can automate the tagging and classification of digital assets. This can save businesses time and resources.
Integration with emerging technologies: Companies increasingly integrate DAM systems with technologies like AR/VR and voice assistants. This makes it easier for businesses to share digital assets with their customers and partners.
Evolving role of DAM in a dynamic digital landscape: DAM is becoming increasingly important in a dynamic digital landscape. Businesses need to manage their digital assets effectively to stay competitive.
Learn more
DAM systems can be a valuable asset for organizations of all sizes. Businesses can improve their digital asset management, productivity, and brand consistency by choosing the right DAM system and implementing it correctly.
Schedule a free demo
today to learn more about Contentstack's composable digital experience platform or how this can work with a DAM system to improve user experience.