The ultimate guide to digital experience platforms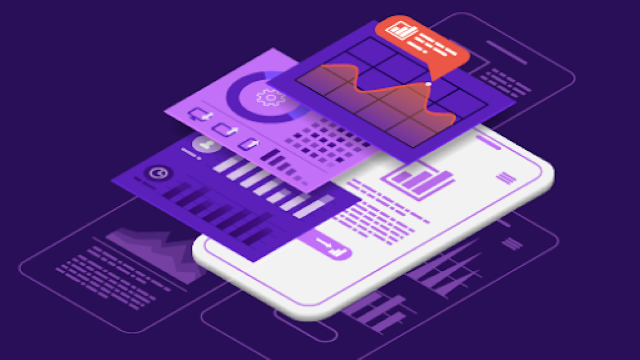 Having a poor digital experience these days is more than an inconvenience for your customers. If a competitor delivers a stronger experience, the threat of losing a once-loyal customer is very real.
According to a 2021 FullStory survey, 65 percent of consumers say a bad digital encounter fractures their trust in a business. Seventy-seven percent said they'd abandon a transaction if they encountered an error on their journey.
Creating a seamless digital experience is no longer a luxury; it's a necessity.
In this guide, we'll explore the benefits of a digital experience platform and give you tips on how to choose one that's right for your business needs.
Armed with this knowledge, you'll be able to leverage your online presence to develop meaningful customer journeys with an effective DXP.
What is the digital experience?
The digital experience (DX) encompasses the interactions consumers have with your brand throughout the customer journey. These interactions can happen anywhere, on any device or channel and can include:
Your website
Email
Online advertising
Social media
Chatbots
In-store kiosks
Every touchpoint between your organization and your customer is part of the digital experience.
Effective digital experiences provide customers with relevant recommendations and convenient access to your products or services, support staff and any brand information they may need. But a poor DX could drive even a loyal customer to your competitor.
How important is a good digital customer experience? Check out these stats from Fullstory:
84% of customers say the experience a company provides is as important as its products or services.
73% of customers say one extraordinary experience raises their expectations of other companies.
66% of customers are willing to pay more for a great experience.
64% of customers expect personalized experiences based on past interactions.
According to MuleSoft's 2021 Connectivity Benchmark Report, businesses that invest in creating personalized digital experiences that flow seamlessly across channels enjoy higher customer engagement, better ROI and improved business innovation and transformation.
But how do you achieve a seamless DX? That's where a digital experience platform comes in.
What is a digital experience platform?
Gartner defines a digital experience platform (DXP) as a "well-integrated and cohesive set of technologies designed to enable the composition, management, delivery and optimization of contextualized digital experiences across multi-experience customer journeys."
When you adopt a digital experience platform, you're getting a solution for every aspect of your digital needs. A full-featured, composable DXP integrates tools and services from content management and commerce to analysis and personalization into one platform.
It builds on customer relationship management (CRM) solutions to manage customer data as well as marketing messages and campaigns. It helps you to not only speak to your customers but also listen.
What are the Benefits of Using a DXP?
Adopting a digital experience platform for your organization offers many benefits. Here are a few of the biggest:
Content flexibility
Using a program that features a headless architecture untangles content creation from the channels and devices where it's published. This allows you to deliver content across your organization's entire catalog of channels at once.
That means you can be wherever your customers are — browsers, apps, tablets, IoT devices, kiosks, smartwatches, voice assistants, jumbotrons, vehicles and more.
This provides better digital experiences for consumers and frees up creators to do what they like best: create.
More customer insights
A digital experience platform can generate valuable data about your customers. Reporting and analysis tools provide insights into not only what your customers want but what they expect. That data will help inform future decisions, increase sales and promote brand loyalty with personalization.
Better personalization
Your customers expect a personalized experience. Incorporating a digital experience platform can help you integrate with systems such as a CRM, a contact center or your social media accounts. Bringing in data from all avenues allows you to get a well-rounded view of every customer. And with the ability to process that data, a DXP can help provide deep insights that you might have missed.
Affordable scalability
Because your DXP uses microservices to create cloud-based digital experiences, you'll enjoy more reliable up-time and performance from your tech stack. And you'll never have to worry about footing the bill for scaling servers up (or down) as consumer demands and business plans shift.
Future proofing
With a headless architecture, you can integrate new technologies as they develop. A headless platform allows easy integration because each functionality is a self-contained microservice. This structure will allow you to stay on course with the wants and needs of your customers, ensuring your ability to adapt and connect with audiences how and when they want.
How to choose a DXP
As with the adoption of any new software, there are many things to consider before choosing a solution.
While it's easy to get caught up in flashy new features, stay focused on your company's mission and unique requirements. Features and functionalities shouldn't be on your wishlist because they're trendy but because they add value to your DX.
Establish key goals and milestones, then look for the digital experience platform that will enable you to achieve them.
Here are more tips and strategies for choosing a DXP solution:
Be agile
The value of a DXP depends on how quickly it enables you to get to market and its ability to adapt to your needs.
Market demands change rapidly. Giving your customers an outdated digital experience is a surefire way to lose them, so it's crucial to have a platform that allows you to instantly adapt.
Consider the user journey
Before executing a digital experience plan, it's important to understand how your customers interact with you at each touchpoint. By examining what they're looking for, which devices they're using and how they interact with them, you'll get a better idea of which technologies should be a priority for your business.
A user journey map of your current capabilities will help you determine gaps that need to be filled by your DXP so you can choose a platform that best fits your needs.
MACH it up
A DXP is an integrated collection of technologies that brings together capabilities like ecommerce, content management and personalization to deliver consistent omnichannel experiences.
Legacy systems try to deliver these functions from a single, monolithic piece of software. This results in not only a struggle to keep up with the rapidly changing demands of today's consumers but the technical debt incurred to keep them running, hampering your ability to innovate and compete.
That's why the future of omnichannel digital experiences lies in modern DXP platforms built on MACH methodology.
If you're not yet familiar with MACH, it's an acronym for technology built upon four modern principles:
Microservices: Microservices are lightweight applications that can be deployed, maintained and scaled independently to provide infinite services for consumers.
API connectivity: Application programming interface (API) technology connects services to create a composable ecosystem that can be rearranged as needed.
Cloud nativity: Cloud-native software is delivered as a service by an outside vendor, allowing limitless scalability that's still affordable.
Headless infrastructure: Headless architecture decouples presentation and logic to enable endless integrations and channel-independent service delivery.
When all these capabilities come together in a modern DXP, marketing departments can deliver personalized omnichannel digital experiences that are only a dream for organizations locked into monoliths.
Getting started with a DXP
Now that you better understand the digital experience, you're ready to leverage that knowledge to strengthen customer retention. A seamless DX has been proven to encourage repeat business and increase brand reputation.
And there's no more ideal solution for an integrated digital solution than a headless CMS architecture.
With a headless CMS, you can quickly pull data from any source using flexible APIs and leverage data logic to deliver content to the right individual at the right time. Thanks to its untethered front end and back end, developers and marketers can work independently of each other and make changes without interrupting the flow of the site.
Using a headless CMS is invaluable because of the extensible APIs available and its ease of integration with many industry-leading content management tools. Connect with everything from mobile apps to conversational interfaces to personalization engines and connect all of your marketing tools in one central hub.
Here are more DXP articles that you may find useful:
Related Articles
Here are other CMS articles we think you'll find useful.