Back to Blogs
How 3 content creators changed Icelandair's approach to customer experience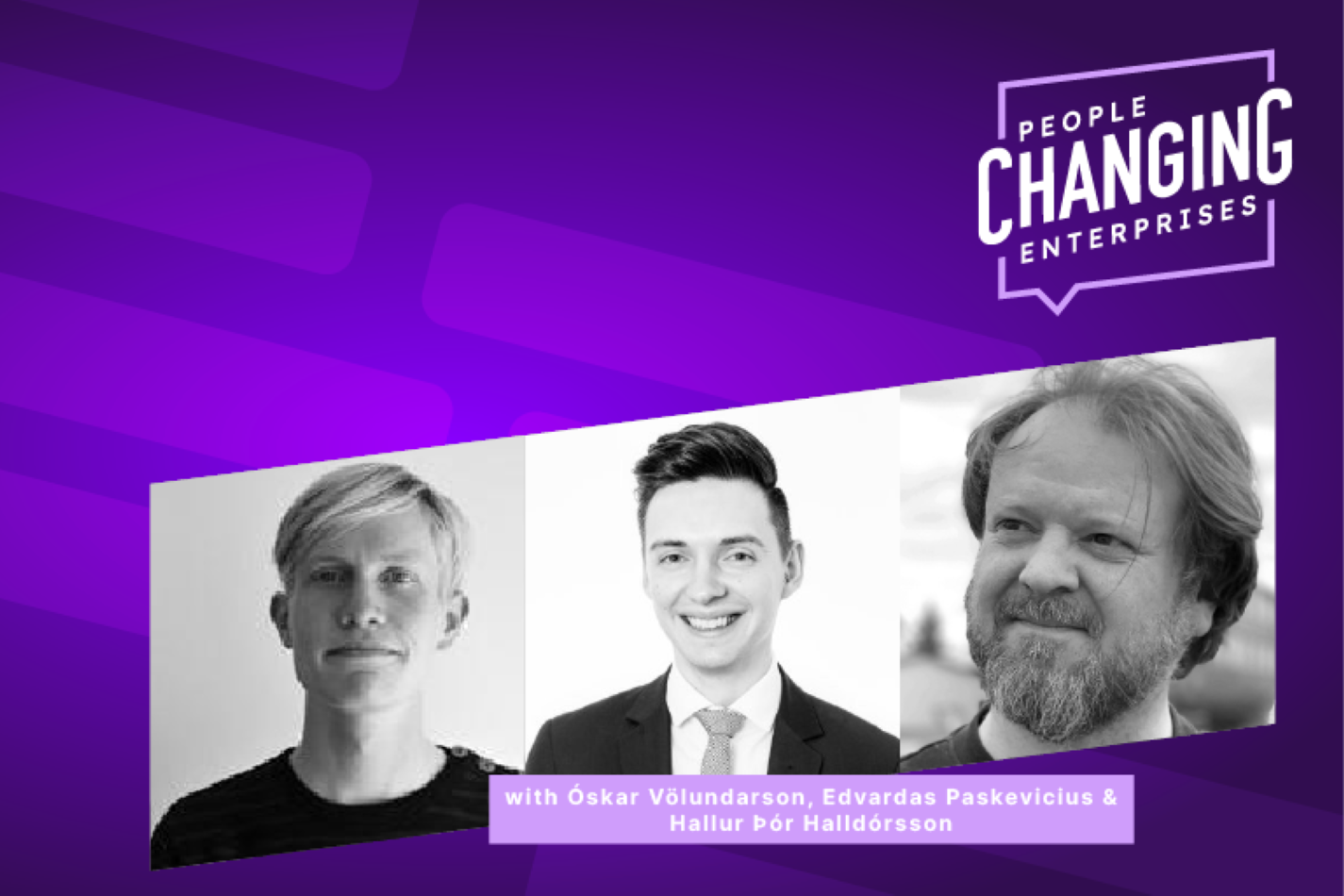 When faced with the unexpected, the best solutions often come from the people who simply have to adapt quickly. No one knows this better than Óskar Völundarson, Edvardas Paskevicius and Hallur Þór Halldórsson, the three-person content team at Icelandair that quickly stepped up to create a content strategy to handle the chaos of the pandemic shutdowns and beyond.
Völundarson, Paskevicius and Þór Halldórsson recently spoke with us about how they took on authority, created a center of excellence and changed the way Icelandair approaches the digital customer experience.
Project to product mindset
Dealing with rapid changes and limited resources during the pandemic made it clear that the old way of looking at content requests as one-off projects wasn't going to cut it anymore.
"We started thinking of new features in terms of how we can use them in the future," said Völundarson, UX copywriter at Icelandair. "Thinking more about the broad structure of the web rather than just this particular page, this feature, for this individual project."
This big-picture view helps the team prioritize where to allocate resources and gives them a better understanding of their arsenal of digital tools. This means they are often able to handle requests for new features quickly by repurposing existing capabilities.
Being guided by long-term, high-level outcomes of a product rather than a project checklist also makes it easier to adapt to any change along the way. It allows for a more flexible environment that welcomes feedback and new ideas from all levels of the organization.
"Every project gives an opportunity to find new insights, or new ways to approach things, and to improve the way we work and collaborate," said Paskevicius, content manager at Icelandair.
"The important thing is that you understand what you're trying to achieve; the way you achieve it doesn't really matter," explained Þór Halldórsson, digital product manager at Icelandair. "Just make sure that if it isn't working you acknowledge that, and go back and revisit what you were initially trying to do. Be curious and learn from everything."
Proactively manage expectations
Because Icelandair is an international airline, many of the projects the content team is involved in are complex operations that involve multiple departments, global translations, tight deadlines and rapidly changing customer needs. The team has worked to create a "no drama" approach to keep these projects running smoothly under pressure and a major factor of this is clear, up-front communication about what they can deliver.
"Conflict often tends to stem from different expectations around what the web can deliver," Völundarson said, explaining that people often think of the web as a blank canvas without understanding the systems that guide content creation.
The team handles expectation management in three main ways. First, by defining the responsibilities of the content team. As there is plenty of material that needs editing and translation, but only a subset that falls under the "user experience" material that the team has the capacity for. Second, by aligning new requests with the technology and design process already in place. Third, by communicating what is achievable in the time frame when taking into account the design, development and editing resources available.
"Being aware of the expected outcomes is really important as a first step in becoming empowered enough to have authority," Þór Halldórsson said.
Transparent decision making
Decisions aren't just guided by what is possible in a practical sense, but also by content goals and brand guidelines. Being able to communicate these standards, and the purpose behind them, makes it easier to handle conflicting priorities.
"You can say this new idea is in line with the policy that we have for this area of the web, or it isn't. That will be the deciding factor, rather than what might seem like a personal decision," Völundarson explained.
Taking on the responsibility of defining standards for user experience, tone of voice, brand design and other aspects of content creation has also allowed the team to grow into a more advisory role.
"Creating ownership and certain authority within the company helps you to take the necessary steps to become that center of excellence,"Paskevicius said, "where you become someone who can guide others and help them deliver the expected outcomes."
Through this center of excellence the content team has been able to gradually change how the organization thinks about communication, going from using the website as a bulletin board for what the company wanted to say to making decisions based on the customer experience.
"It's really hard to shift the mindset from company to customer," Þór Halldórsson said. "One of the key roles that the content team has played is to bring about that view, to keep the customer at the forefront."
Processes that simplify success
Driving change within an organization is not only about setting high standards, but being able to reliably and quickly deliver work that meets those standards.
"I think our biggest asset is, and will always be, that we're a small company which gives us the ability to move fast," Þór Halldórsson said. "At the same time, we're working in a really big market and we need to keep up with the competition."
"We have to be innovative and find ways to deliver at the same pace,"Paskevicius said. "This is where our technology gives us a key advantage."
The team leverages technology to put processes in place that allow them to run projects efficiently, across multiple departments, while minimizing risk. This can be as simple as having a file naming system or being able to roll back changes with version control, as well as creating templates with mandatory fields and granular levels of access that allow other departments to manage their own content independently.
Of course, technology alone isn't enough to guarantee efficiency. A key role the Icelandair content team plays is to translate business ideas into practical technology capabilities, working closely with developers at every stage of the process to create solutions that are intuitive for everyone that needs to work with them.
"In my experience, things always tend towards complexity," Völundarson said. "If you want to have things clear and simple, you have to specifically aim for that and keep that at the back of your mind in making decisions."