Back to Blogs
Simplify Your Composable Stack: Connect Contentstack's CMS to Cloud Tools and Platforms with Clicks, Not Code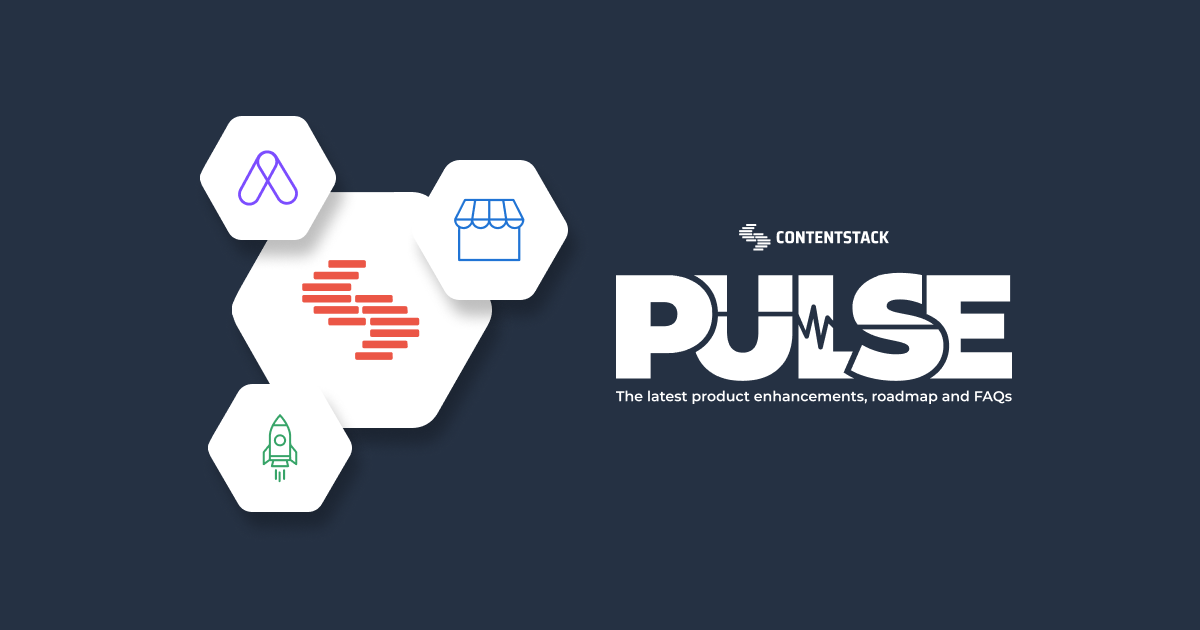 The digital landscape is rapidly evolving, and businesses must adapt to stay ahead. One key aspect of this composable transformation is the shift toward cloud-based infrastructure. Companies are leveraging platforms like Amazon Web Services (AWS) and Microsoft Azure to develop applications, store data, and provide a range of online services. In this blog post, we'll explore how to harness the potential of AWS Marketplace and the expansion of Microsoft Azure EU while simplifying integration using a composable Digital Experience Platform (DXP) like Contentstack.
What is AWS Marketplace?
AWS Marketplace is a digital catalog that offers a curated selection of software, data, and services from third-party providers. It is designed to help users of Amazon Web Services (AWS) discover, purchase, and deploy various solutions that can enhance their cloud computing environment. The marketplace features a wide range of offerings, including software infrastructure, developer tools, data analytics, and more, all of which are compatible with AWS services and can be easily integrated into existing workflows.
How does this help my enterprise business?
AWS Marketplace is essential because it simplifies the process of discovering, purchasing, and deploying third-party software that can enhance your digital experience. By integrating Contentstack with AWS Marketplace, users can leverage the benefits of both platforms to create a powerful and efficient content management solution. Here are some advantages of combining Contentstack with AWS Marketplace:
Seamless Integration: Contentstack's compatibility with AWS services ensures easy integration into your existing AWS infrastructure, reducing setup time and complexity.
Access to Additional Services: AWS Marketplace offers a wide range of third-party tools and services that can be used to extend the functionality of Contentstack, such as data analytics, machine learning, security, and more.
Streamlined Procurement: Purchasing Contentstack through AWS Marketplace enables you to manage billing and costs through your AWS account, simplifying the procurement process.
Scalability and Performance: Running Contentstack on AWS provides the advantage of robust scalability and high performance, ensuring that your content management system meets your organization's growing needs.
How does it work?
To find Contentstack on AWS Marketplace, follow these easy steps:
Access the AWS Marketplace and search for "Contentstack."
Select the Contentstack listing.
Complete the subscription process.
By integrating Contentstack with your AWS account, you can leverage AWS services such as Amazon S3, Amazon CloudFront, and AWS Lambda to enhance your digital experiences.
Now, let's talk about Microsoft Azure EU.
Many businesses standing up digital experience solutions on Microsoft cloud infrastructure would like to offer services in Europe but are concerned about data protection under the General Data Protection Regulation (GDPR). However, Microsoft Azure provides a solution by enabling European businesses to store their data within the Azure Europe regions. By storing your data in Azure Europe, you can ensure your business remains GDPR compliant. Azure Europe also offers additional benefits such as enhanced security, access controls, and networking among others.
Contentstack Microsoft Azure EU Support - Why is this important?
Contentstack's availability on Microsoft Azure EU infrastructure means organizations now have the opportunity to leverage powerful content management capabilities directly within the European Union. This development brings several benefits to customers:
Data Residency and Compliance: With Contentstack hosted on Microsoft Azure EU, organizations can ensure that their data is stored and processed within the European Union, adhering to local data privacy regulations such as the General Data Protection Regulation (GDPR).
Improved Performance and Latency: Hosting Contentstack on Microsoft Azure EU data centers allows for reduced latency and faster response times for regional users, providing a better overall user experience.
Seamless Integration: Contentstack's compatibility with Microsoft Azure ensures easy integration with other Azure services, allowing organizations to create a comprehensive and efficient cloud-based infrastructure.
Scalability and Flexibility: By leveraging Azure's robust scalability features, Contentstack can easily accommodate an organization's growing content management needs, adapting to increased traffic and storage requirements.
To close out, if you're running AWS infrastructure, be sure to check out our new listing in the AWS Marketplace. It just might be what you're looking for to improve cost structures and integrations. And if you're running on Microsoft Azure infrastructure and are eyeing a presence in the EU, know that you now have options.
Ready to learn more? Click here to get started!