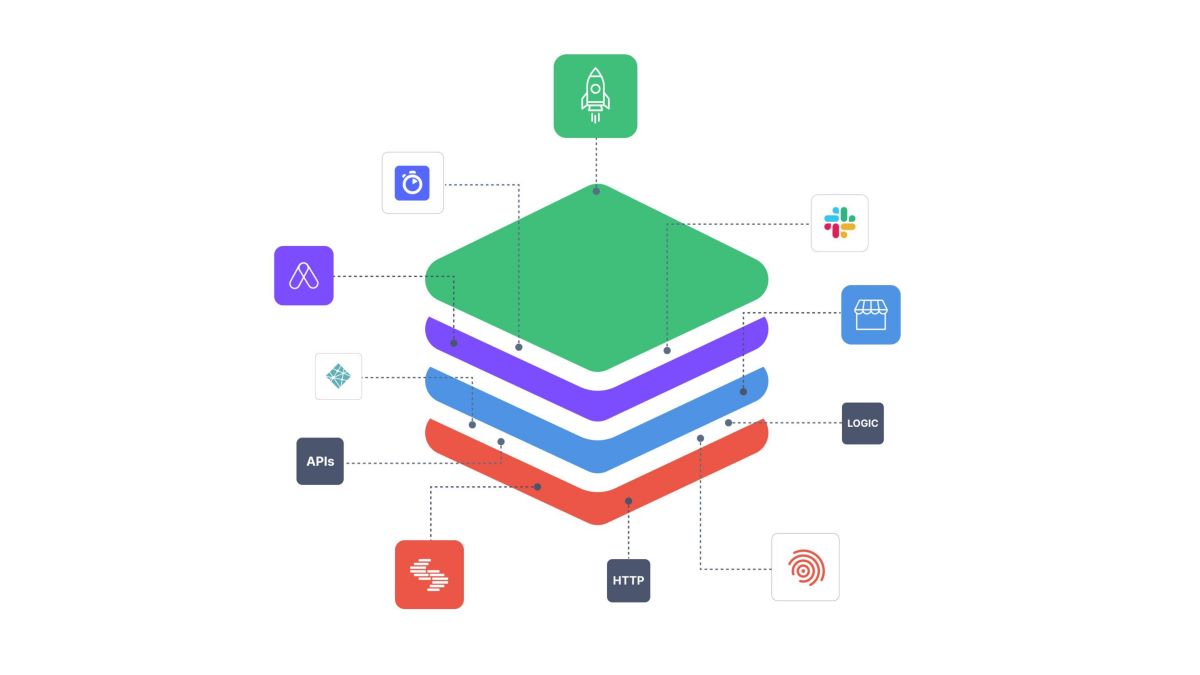 If you're a developer, you know that implementing and maintaining a digital experience platform can be a complex and time-consuming process. Contentstack's composable DXP and industry-leading customer support have enabled many enterprises to streamline integration and boost productivity. Now we've made life even easier with Contentstack Launch, an integrated site hosting solution that works seamlessly with our headless CMS, Marketplace and Automation Hub.
With Contentstack Launch, organizations have everything they need for end-to-end control of the digital experience, right at their fingertips. It's a game-changer for organizations as a whole — and for technical teams in particular. Let's take a closer look at the benefits of using Contentstack Launch for developers.
Streamlined site creation and maintenance
When developing websites or web applications, a streamlined tech stack is essential. From programming languages to servers, frameworks, libraries, APIs and more, there are countless ways to configure your tech stack and options for each individual element of the stack. With so many options, you don't just need the right pieces — you also need them to fit together seamlessly. Otherwise, you can spend hours of development time getting these different pieces to play nice with each other.
Contentstack Launch is fully automated, so you can create staging and production environments on Contentstack's lightning-fast CDN with just a few clicks. This framework allows users to build projects with any JavaScript front-end framework and deploy code directly from a git repository. For projects that don't use git, static site files can be uploaded via Zip for instant deployment. Contentstack Launch is configured to work with Nextjs and Gatsby, with more frameworks on the way.
Contentstack Launch also allows you to set up deployment webhooks and schedule regular rebuilds. That means a reduced DevOps workload for routine tasks and more time to focus on writing great software.
Open-MACH architecture
Contentstack Launch's 100% open-MACH (microservices-based, API-first, cloud-native SaaS, Headless) architecture allows for easier integration between all the different components on the platform. With MACH-compliant tools and services, you'll have an easier time flexing and scaling, adding new features or customizing existing ones, all with minimal interruption to the customer experience.
Contentstack Launch also makes it easier to connect different parts of the platform and manage multiple sites and channels from one central hub. Content and marketing teams typically work in a CMS, while developers work in code and front-end hosting platforms. When different teams are working in different platforms, it can be a challenge to collaborate effectively and deliver great digital experiences. Contentstack Launch bridges the gap between the Contentstack CMS and the front-end UI, which means better collaboration between teams (and fewer headaches for you).
Complete integration
Development silos and friction between teams can disrupt workflows and make it harder to get things done. With Contentstack Launch, you can seamlessly connect to the Marketplace and find the solution that meets the business side's needs. And with pre-built component libraries and workflows, you can implement those solutions quickly, seamlessly, and with minimal development time. Contentstack Launch also allows you to link your tech stack and your front-end environment. So no more copying and pasting API keys.
Faster delivery of digital experiences
Contentstack Launch supports SSG rendering, which allows the entire site to be pre-rendered into HTML, CSS, and a variety of JavaScript frameworks at build time. Auto-populating environment variables allows for faster delivery of the digital experience, which means a better experience for customers. Built-in OAuth support also ensures the highest security standards, and as the site grows, Contentstack Launch makes it easier to scale using pre-built recipes from the Marketplace without sacrificing runtime.
Industry-leading support
If you ever need additional help or support during the setup process, we have an extensive library of developer guides to help you get up and running and a robust community of Contentstack users to trade best practices, insights, and resources. And if that's not enough, our Care Without Compromise program is a single point of contact for unparalleled cross-vendor support — the only program of its kind in the industry.
Fully automated out-of-the-box functionality
The key selling point of monolithic suites has always been its simplicity. Even if the functions and processes of legacy platforms aren't quite what you're looking for, you still benefit from the convenience of having them all in one place. But what makes monolithic software so convenient is also what makes it so frustrating for developers: if the functions and processes you need aren't included, integrating them can be a major challenge.
Contentstack Launch gives developers the best of both worlds: the convenience of legacy architecture with the flexibility of microservices. With fully automated out-of-the-box functionality, developers can quickly and efficiently create dynamic websites and integrate different components with minimal coding time. And with its flexible pricing plans and best-in-class customer service, it's clear that Contentstack Launch is a revolutionary step forward.
Learn more
To continue growing your knowledge of composable architecture, visit our blog for more tips, best practices, and how-tos. If you're ready to see for yourself how Contentstack Launch can transform web and app development for your team, request a free demo today.