Back to Blogs
A look back at 2022 and advancing composable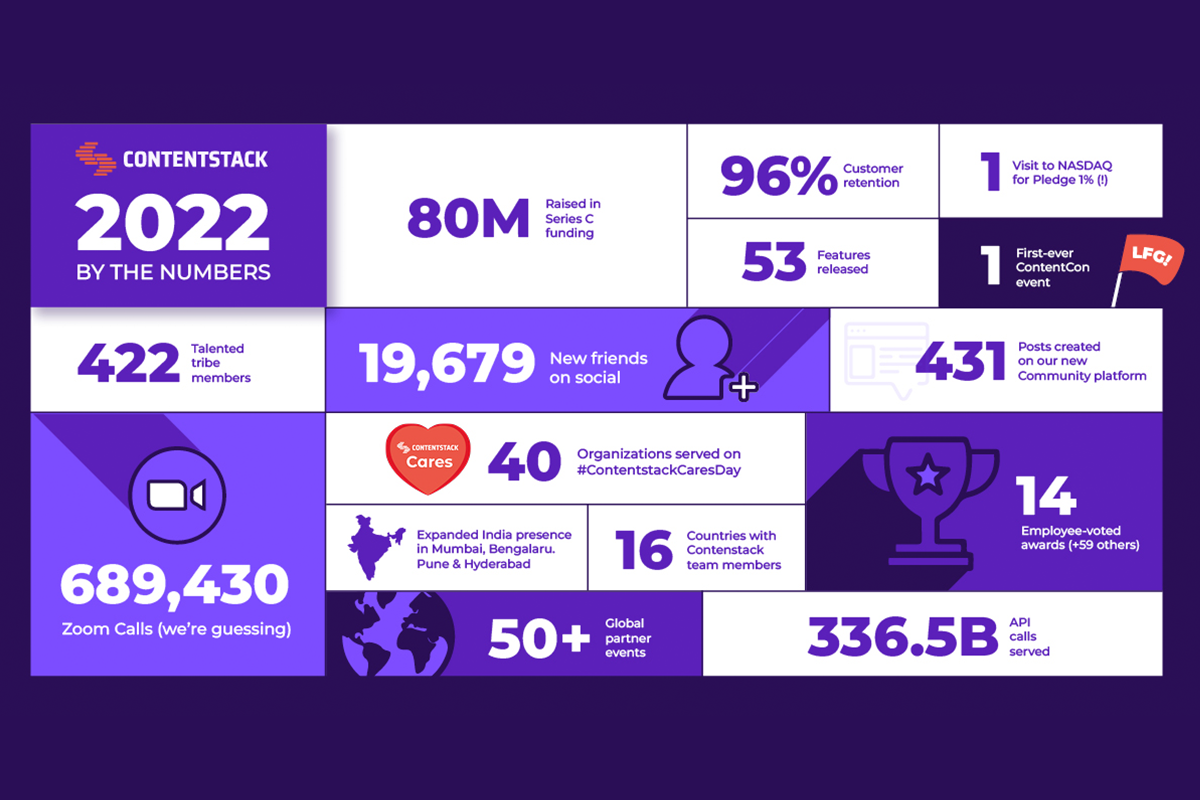 With 2022 almost in the books, I would like to reflect on the past year of our product growth and the journey that we have taken with our customers.
This year did not give us much time to celebrate battling back a global pandemic before testing our global economy yet again. Two once-in-a-generation disruptions have shown that being agile and staying in touch with customers is required to stay competitive.
We recognized this back in 2011 when our parent company, Raw Engineering, pioneered headless CMS to better serve their clients. Contentstack and the whole composable movement was born out of a failure of old monolithic technologies to give teams the tools to meet the moment.
Fast forward to today and that movement is now mainstream, the debate finally decided: Composable is the best enterprise architecture choice. Teams of all sizes across all industries are going composable. If you don't believe me, just watch legacy CMSes trip over themselves to rebrand as "headless" and finally embrace the cloud.
However, enterprises choosing composable is just a first step on the journey. Where do you start? How do you integrate? How quickly can you get to the value? Answering these questions drove our product roadmap this year. We challenged ourselves to go beyond the bounds of a traditional headless CMS to create a complete composability platform. Getting composable right is hard, but we help everyone do hard better.
Here are some of the ways we did that in our product journey 2022:
Contentstack Marketplace

The first step when it comes to composable is getting all your softwares to communicate. The Contentstack Marketplace includes integrations for dozens of technologies without the need for code. We also released an application framework that allows your developers to write their own applications on top of our platform. I have loved seeing how customers have taken these tools and built incredible capabilities for their content creators.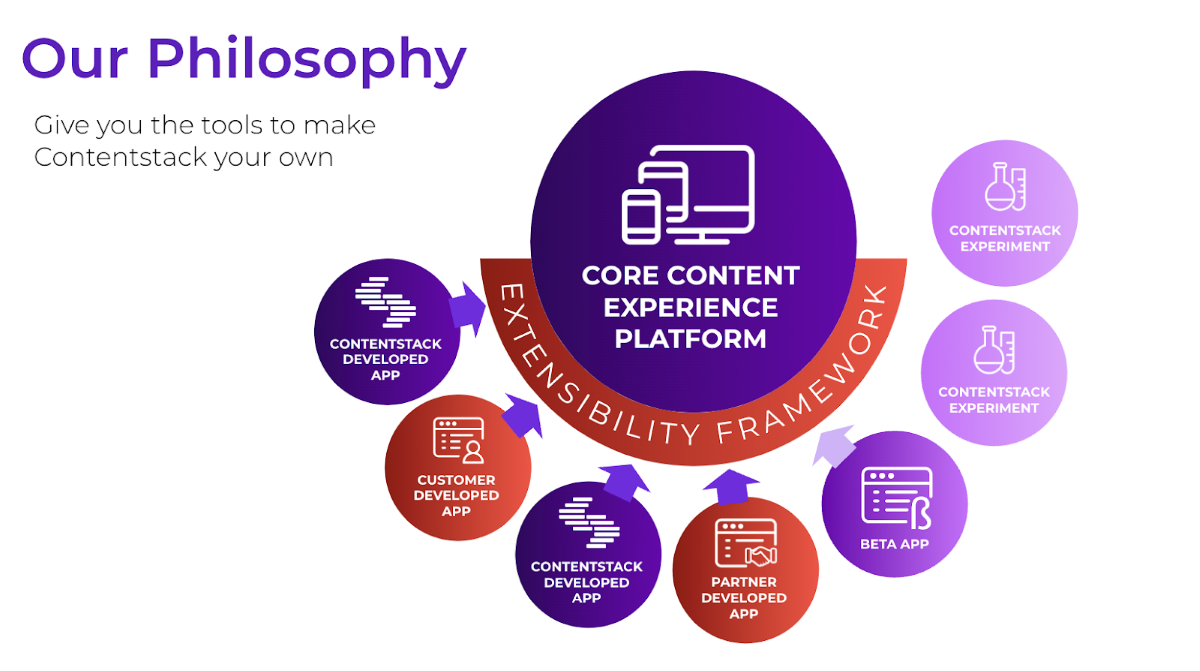 Automation Hub
Now that everything is integrated, you need to build business logic into your stack. As the number of your technologies grows, this can become a real challenge and requires time-consuming and brittle integration code. Automation Hub is a low-code integration and automation product that solves this problem. It allows you to build complex, multi-step workflows that automatically execute across Contentstack and all your other technologies. This saves a massive amount of time and removes the risk of costly errors.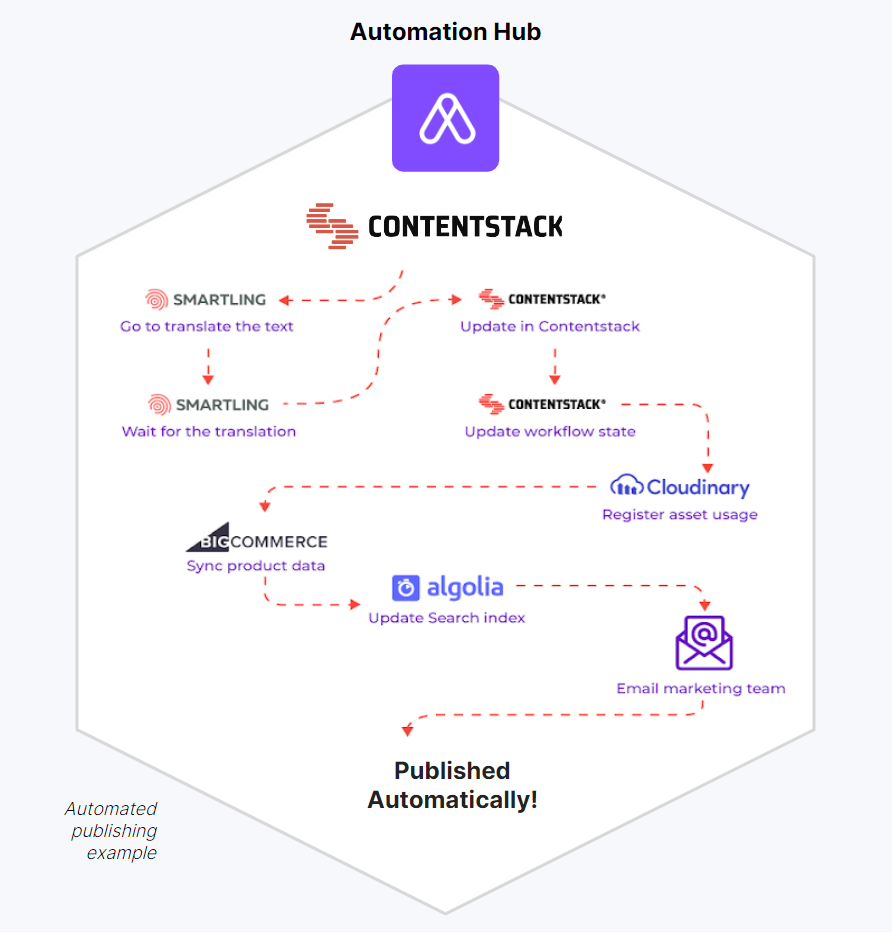 Mission Control
Modern digital teams now have to manage more channels to meet their customers where they are. It can be easy to completely lose track of what is being done, where and how all of your systems interact. We released Mission Control Analytics to give a birds-eye view of all of this activity. It helps you understand traffic patterns, which SDKs (Software Development Kits) your teams are using and identify potential implementation issues by monitoring API problems across your stack.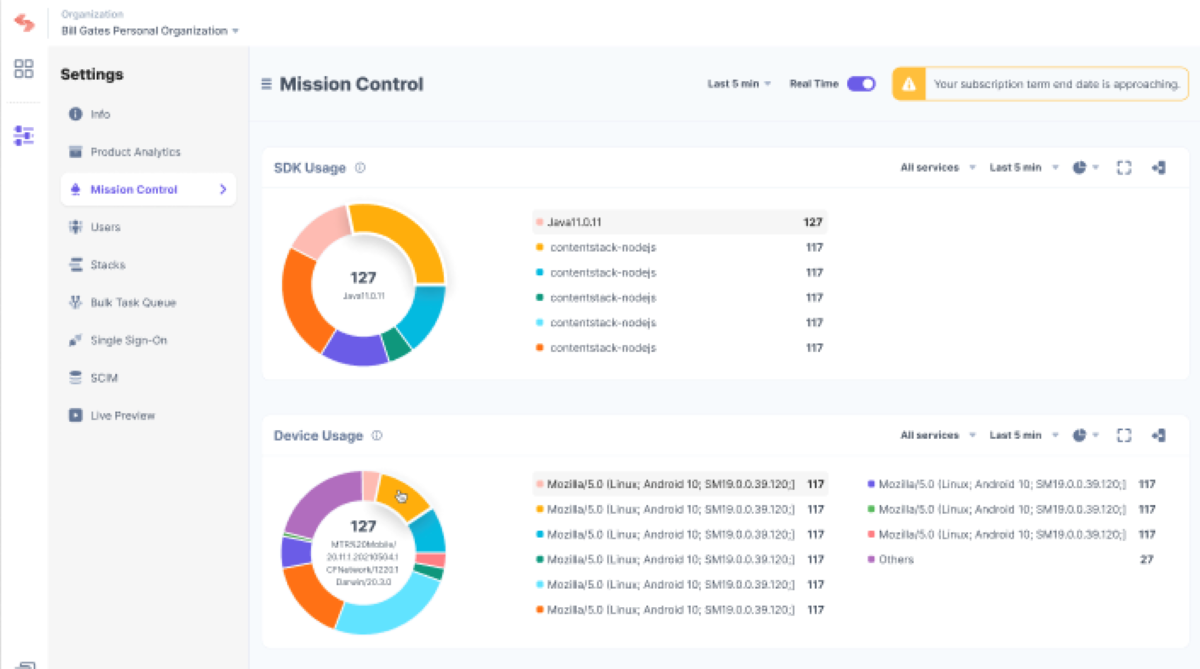 Contentstack on Azure

This year we went multi-cloud with the addition of Azure hosting. This made us the first multi-cloud SaaS content management platform in the market. We put in a huge amount of work to ensure 100% parity between Azure and AWS deployments. This gives our customers a choice of which architecture they want to use.
We are excited to be joining the Azure marketplace next year!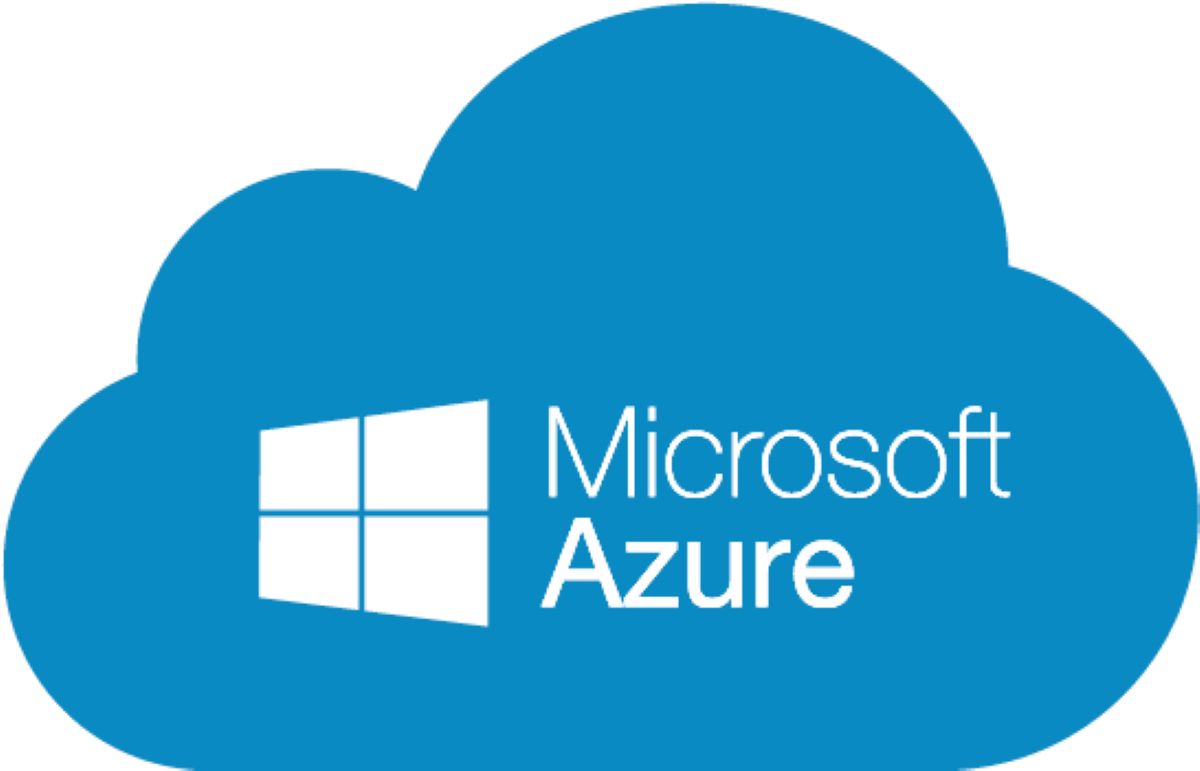 Flawless Black Friday and Cyber Monday
Nothing gets us more excited and focused than the holiday season. Some of our customers do over a third of their yearly business in November and December. We receive tens of billions of API calls, each essential for keeping digital experiences available and ready to win new business. Stability and availability are our most sacred obligations and I am happy to say that we maintained 100% uptime for our fifth straight Black Friday and Cyber Monday. I could not be more proud of the team that put in long hours to ensure we delivered yet again.
These capabilities are just a few of the 138 enhancements we were able to deliver this year. I want to give huge thanks for the tireless work of our product, engineering, and design teams for never settling for "good enough" and continuing to lead the industry in defining composable.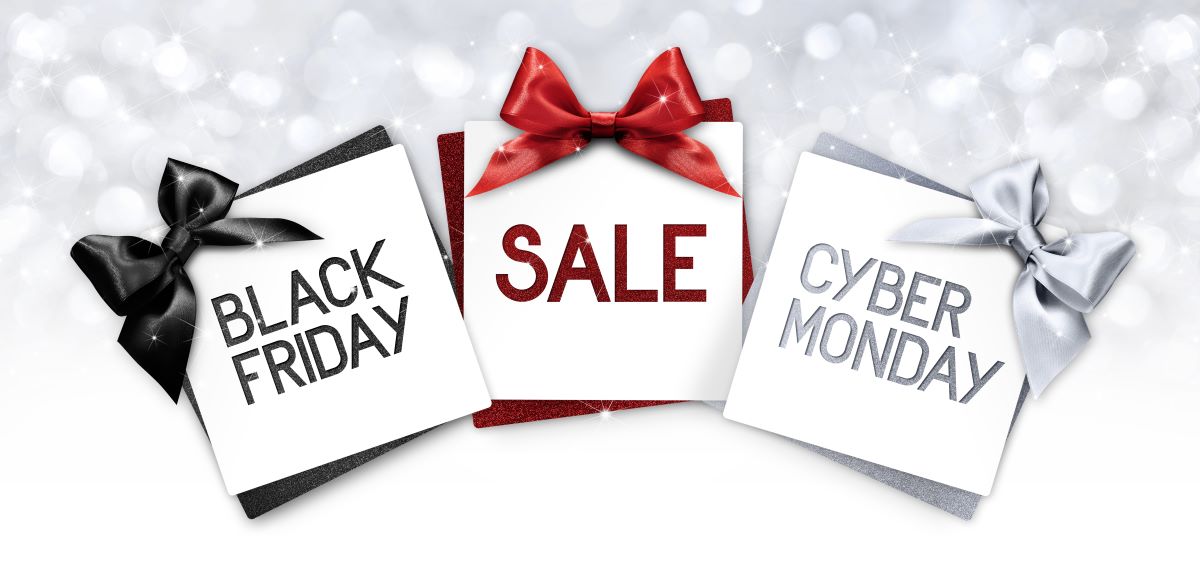 I also want to thank our customers for their faith in us. I am fortunate to have a front row seat to all the customer innovation on our platform. As a product creator, there is nothing more gratifying than seeing customers use the tools you have given in ways that you did not even imagine. They are meeting the moment to deliver great customer experiences, and doing hard better.
We learn as much from our customers as they do from us, and some amazing new products are coming next year. I wish I could say more, but we'll just have to wait until ContentCon 2023 in May. See you next year!