Back to Blogs
4 ways your teams can benefit from a composable DXP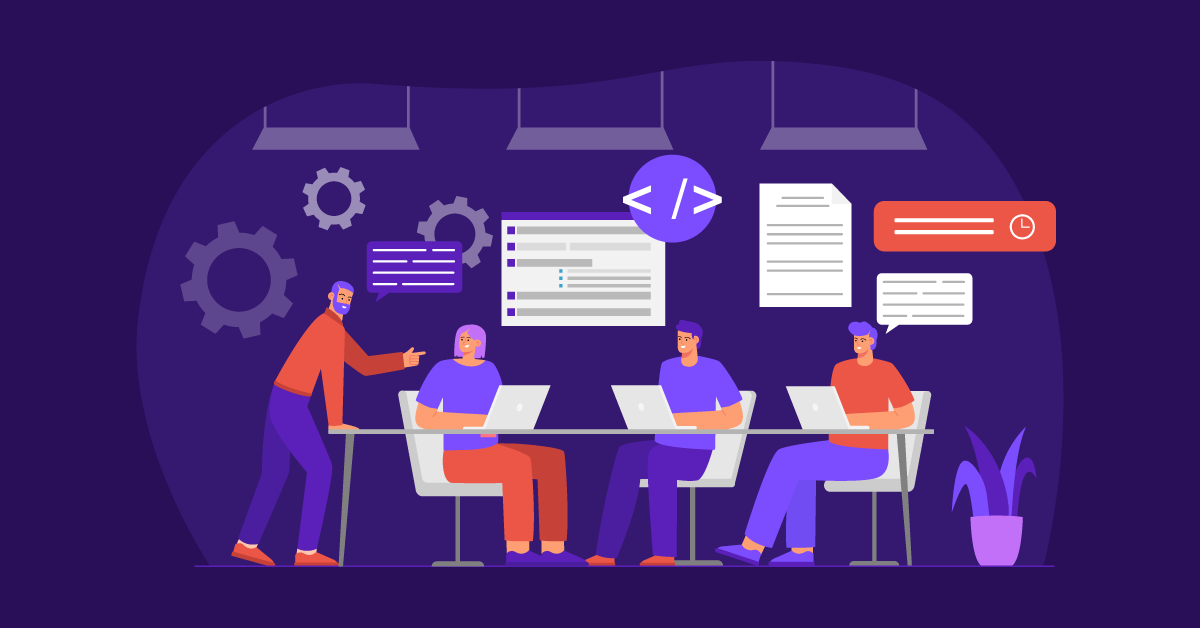 Whether you're a company leader, developer or a creative director, chances are that you understand the importance of having good content on your website and other communication channels that your organization leverages. If you're like most mid-sized to large companies, you have a complex mix of content that's used for diverse purposes: marketing and promotions, internal communications and investor relations, delivering personalized customer experiences, engaging potential customers and more.
Traditionally, having relevant omnichannel content has been disjointed, time-consuming, difficult to manage, slow and inefficient. Compounding these issues is the accompanying frustration from developers who are leaned on to edit code when any little thing needs to change, and from marketers who can't get updates made fast enough.
Fortunately, there's a much easier and streamlined way to manage and publish content these days with digital experience platforms (DXPs) built with composable architecture and headless content management systems (CMSes). An increasing number of organizations are transitioning to this type of system for benefits including agility, speed and scalability. Last year, Gartner predicted that more than half of mainstream organizations would invest in composable applications by 2023.
Before delving into the benefits of composable, let's first take a look at what a DXP built on a composable architecture actually is.
What is composable architecture?
Composable architecture is a way of separating the front-end (what you see on the display) and the back-end code (development) of a website, making development faster and easier. This separation means the front and back end can be developed independently of each other, making deployments simpler and more efficient.
A composable architecture typically has a headless CMS at its core. This type of CMS provides an application programming interface or API that the front-end code can call to fetch data from the back end.
What kind of tools or APIs are used in a composable DXP?

In addition to the headless CMS, which is the central hub of the composable DXP, this type of platform will include a wide variety of microservice-based APIs based on what your organization needs. The beauty is that you can pick and choose the best options in each of these areas below in addition to others without being locked to a specific vendor:
E-commerce

Asset management

Customer management

Omnichannel management

Marketing automation and analytics

Content workflows

Customer engagement

AI tools
In a nutshell, composability means you have the freedom and flexibility to create a unique DXP that's tailored specifically to your organization's needs by choosing the right microservices. You might think of these microservices as being an arsenal of tools that can help you elevate your organization above the competition.
If the idea of switching from a traditional, monolithic platform to a composable DXP seems daunting at first, keep in mind that the transition doesn't have to take place all at once. Instead, it can take place one piece (or API) at the time as you add different products and services to the headless CMS. Compatibility enables this kind of targeted transition because each component or API works independently of every other component. As you might imagine, this has many advantages. One of the biggest is that a failure in one component doesn't bring down the whole system.
A composable DXP provides many significant benefits for your organization's executive, creative and technology teams. Here are four key features of composable DXP and how each team benefits.
Very little to no coding needed
With a composable DXP, most changes don't require the technical knowledge of a developer. Here's how this benefits teams at every level of your organization.
Executive teams
When marketing and technology teams can focus on what they do best, there should be less friction between the two. This reduces frustration levels and makes for happier employees, helping you retain your best workers.
Creative teams
Composability will empower marketing teams to create, change and publish content without having to have any technical expertise. Content is easy to access in one central location. Marketing teams will no longer have to create tickets and wait for developers to get around to their requests. Instead they'll create campaigns and push a variety of content types to multiple platforms and channels with greater speed and efficiency.
Technology teams
The time developers typically spend making everyday fixes and working with code to launch new campaigns will be freed up so that they can focus more time on creating user-friendly digital experiences for customers.
Scalability
Do you plan on adding e-commerce down the road? Want to add a mobile channel? Want your website to have chat functionality? It's very easy to add new apps and services to your websites and other channels with a composable DXP.
Executive teams
The business can more easily expand its product and service offerings without having to worry about downtime for websites and other channels. You can focus on growing the business with confidence that your content management system has the agility to keep up.
Creative teams
As new marketing automation and tools become available, it will be simple to add these to your API mix.
Technology teams
It will be easier for IT to scale apps because services can be deployed independently. Tech can focus on one type of digital service, while others continue to work as normal. There's no need for rushed overnight deployments or site downtime to release new functionality.
Speed
Composability improves speed in several different ways, including speed of publishing content, speed of implementing campaigns and speed of reaching business goals.
Executive teams
Business goals can be fulfilled faster, whether you aspire to expand into a new region or roll out new products and services. What better way to stay a step ahead of the competition?
Creative teams
Marketing leaders will be empowered to launch campaigns and publish content much faster. Again, there's no waiting on IT to make changes. They can also push content to multiple sites without having to totally recreate content from scratch. Composability makes it easier to create a content block for one site, and then quickly push that content to other sites and channels.
Technology teams
Slow implementations become a thing of the past, as IT teams focus their efforts on targeted API functionality, rather than being bogged down with tickets for minor edits and updates.
Improved customer experiences
When relying on a composable DXP, delivering content that's personalized and relevant becomes the status quo instead of the exception, boosting customer satisfaction.
Executive teams
The business can expect to reap the rewards of improved customer experiences. A current Forrester Total Economic Impact (TEI) study demonstrates an ROI of 295% with a composable architecture.
Creative teams
Marketers will no longer be hindered by the rigidity of a monolithic CMS. Instead, they will have unlimited access to all the tools they need for success with the freedom to expand their toolkit any time they choose.
Technology teams
With less time spent on repetitive requests, the IT staff can put its expertise to work in key areas which will have the biggest impact on customer satisfaction.
FAQs
As a recap and to answer additional questions you may have, here are a few frequently asked questions about composable DXPs.
Am I tied to one vendor that determines what solutions I can use?
No, a composable DXP gives you the freedom to choose the best solutions, regardless of vendor.
How do I know all the components that I want in my composable DXP will work together?
Composable providers understand the importance of their solutions being able to integrate with other APIs and have worked to address this issue. Composable providers ensure their solutions can seamlessly enable multiple APIs to work together by making them easy to plug in with software developer kits (SDKs) or one-click connections.
What if I want to keep tools on my current websites that are working?
With a composable DXP, an organization can choose the best options and even keep using some of the existing solutions that are already working. You are no longer locked into using just the services and apps that your vendor or platform supports.
What is the first step in transitioning to a composable DXP?
Begin by thinking about the apps and services you would want to have in your DXP if the options were limitless and then write them down. Be sure to get input from executive, creative and IT teams before searching for products and scheduling demos.
Learn more
Learn more about composable DXPs in our guide, "What is a DXP? Understanding digital experience platforms."
Schedule a free demo to see how Contentstack's composable digital experience platform can benefit executive, creative and technology teams at your organization.