Back to Blogs
The Top 10 Content Management System Blog Posts of 2021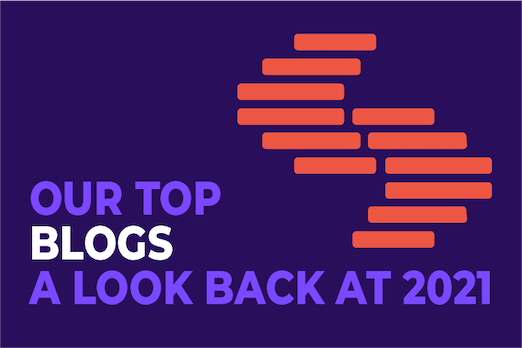 As we journeyed through the last year, the world continued to change and the need for global commerce to adapt grew. More businesses adopted omnichannel approaches and personalization became more important than ever. Looking at the most-visited blog posts of 2021, the focus on headless content management systems are growing.
It used to be that the only way to get your content management system to do exactly what you wanted was to build it yourself. The headless CMS system and its ability to deliver content seamlessly across every channel changed all that.
From the early days of Web 1.0 and HTML to today's world of headless CMS and global commerce, the CMS playing field has always evolved. Look back at our journey so far and where we might be headed.
With so many options out there, selecting the right content management system can seem like a daunting task. There are so many variables to consider and choosing poorly could be a costly mistake. Here are 10 tips to help you choose the right CMS for your team.
Having a complete content lifecycle management system in place can make life easier for content strategists to guide their programs. Pulling it off can be tricky, though. To make sure you get through without a hitch, check out the seven stages of content lifecycle management.
In the world of enterprise business, you thrive on vast amounts of content that needs to be fresh and relevant. If you need consistency and efficiency, build a content approval workflow that empowers content creators to reach their potential.
To deliver consistent, high-quality content when and where your audience wants it, you're going to need a carefully structured content strategy. But how do you even know what you need? Enter content modeling.
Companies today have access to an incredible amount of data from their customers, including their interests, locations and what type of products they've purchased before. Access to this data is making it easier than ever to create an online experience focused on localization and personalization.
With the massive rise in gaming popularity came an equally massive shift toward a global launch approach, with producers releasing games in different languages to audiences all over the world at the same time. This globalization of the gaming industry has important implications for companies, gamers and developers.
From the rise of chatbots to the increasing impact of the headless CMS, look back at the content management trends we were watching for in 2020.
There's never been a one-size-fits-all content management system. There are many things to consider researching a CMS, from size and scalability to omnichannel features to how easy it is to use. Here were our recommendations for the best content management systems of 2021.