Back to Blogs
The benefits of an enterprise CMS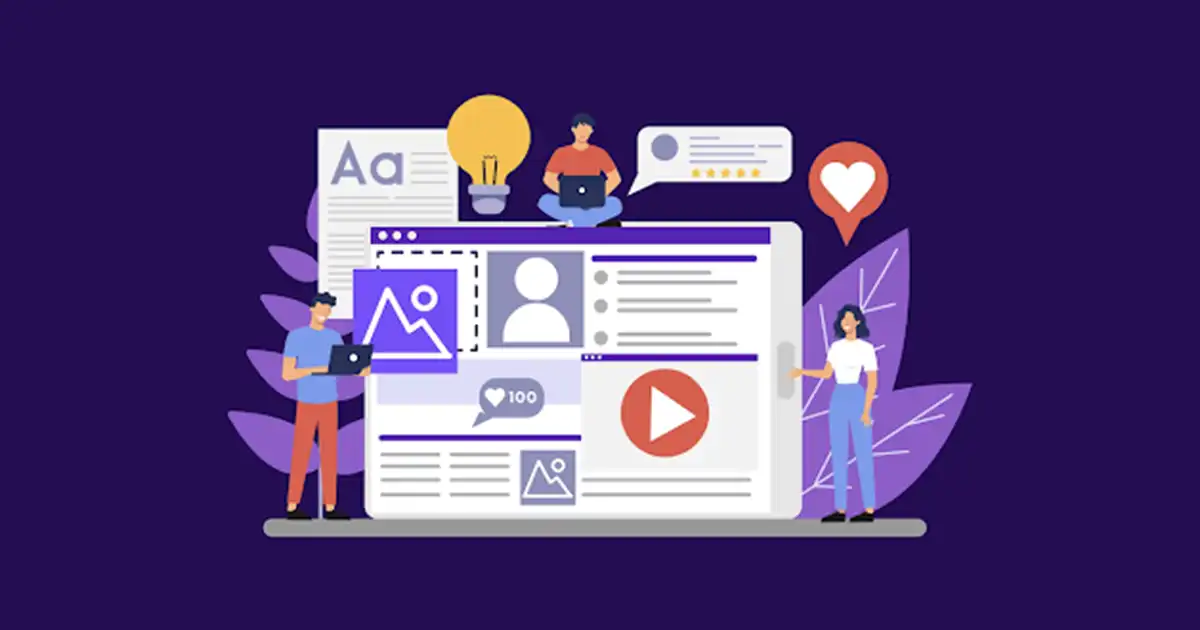 If you're a marketer, you know how important it is to have an enterprise content management system that can handle all of your content needs.
But what makes it an enterprise CMS (eCMS) instead of just a CMS? The main difference is that an eCMS can manage multiple websites and large volumes of web content, through a single interface and a single sign-on.

Enterprise CMSes provide organizations with a tool to capture, organize, store and deliver an ever-increasing volume of digital information — documents, images, emails, rich media and other types of valuable business content.

An effective eCMS should allow you to manage your website's content easily and efficiently, without having to go through a web developer every time you want to make a change. Training people to use the eCMS effectively is vital for the success of your website, and when done properly it will save time and money in the long term.

Should you invest in an enterprise CMS? With so many different CMS options available, how do you know which one is right for your business? Here are the top 10 benefits of using an eCMS for your company website.
1. Increases efficiency. An enterprise CMS can automate many tasks related to managing and distributing content, which leads to faster turnaround times and fewer errors. The more critical information there is in the business, the more time it takes to keep it organized and accessible. An enterprise CMS efficiently organizes content, making it easy to locate and access, which in turn means you can save time, increase productivity and focus on more important tasks.
2. Keeps track of all your information. Enterprises keep track of a large amount of information. There needs to be a way to store and file this information that prevents lost man-hours, shuffling through paperwork or searching for missing or misplaced items. An enterprise CMS offers efficient, accessible and secure document management, giving all stakeholders a smoother experience. Here are some examples:
A marketer working on a new campaign can find and take lessons from previous campaigns.
A software designer can access customer problem reports before working on solutions.
Purchasing agents can access previous purchase orders.
Customer support staff can view customer records quickly to offer better customer service.
3. Reduces costs. Investing in an enterprise-class CMS can help you save money long term by streamlining content management processes and eliminating the need for multiple third-party software applications. With the vast amount of digital content created and maintained, it is important to keep track of storage costs and know your cold from your hot data. An eCMS gives fast access to this data, allowing you to save money by storing cold data at a lower cost.
An eCMS can also save time for your team by reducing man-hours spent on projects. As fewer people are required to manage the system once it is set up and running smoothly, your teams are free to focus on more productive tasks.
Having an efficient eCMS can also create the environment for a paperless office — saving money on physical storage and reducing your organization's environmental impact.
4. Allows document version control. With an eCMS your organization can experience seamless teamwork and you'll have more control over important documents. Your team can track notes and comments simultaneously while collaborating on documents. You will be able to access previous, time-stamped versions and revert back to them if necessary.
5. Improves collaboration. An eCMS gives teams the platform they need to be more productive, with tools that allow them easily organize and track projects and collaborate efficiently from any location.
6. Offers greater security. An eCMS can help protect your company's confidential data by implementing strict access controls and tracking user activity, as well as providing reporting and auditing capabilities. Strict access control will ensure that only authorized individuals can create, edit or delete sensitive assets, and tracking user behavior gives an additional level of security by reinforcing accountability.
7. Improves regulatory compliance. Compliance regulations are constantly evolving and the penalties for failure to comply can be huge. An enterprise CMS gives the tools and framework to instill data management policies that control the creation, retention and destruction of sensitive information.
8. Improves customer service. Getting real-time visibility into the status of customer enquiries, requests and transactions allows you to respond quickly to their needs. Online forms and requests speed up interactions, and with trackability comes useful insights for improving the customer experience.
9. Helps with sustainability. In the current climate all organizations need to consider the effect of their impact on the environment. Cutting paper usage, reducing the carbon footprint of storage facilities, printed goods and transportation all help toward a greener future.
10. Allows automation. One of the great advances of modern technology is automation, which gives organizations the ability to save time and resources by removing repetitive manual processes. This can be anything from simple document routing and document approvals to workflows and email customer journeys.
What Can an Enterprise CMS Do?

Capture: Capture content as it enters the system
Manage: File and categorize the content
Store: Keep active, hot data and content readily available
Preserve: Archive cold data
Deliver: Present the right content to the right user at the right time
What Should You Look For in an Enterprise CMS?
The question remains: How do you choose an enterprise content management system? How does what you currently have in place compare to what's new on the market? And if you choose to invest in something new, how can you be sure it will be worth it?

2-minute guide on how to choose an Enterprise CMS
A cloud-Based SaaS solution: Content Management is constantly evolving and you shouldn't have to replatform every few years just to keep up. Enterprise CMSes needs to stay cutting edge right into the future and with a cloud-based SaaS solution your enterprise CMS will frequently and automatically be improved and updated without disrupting your workflow - so no more expensive upgrades.
Customer support that actually cares: You shouldn't have to fight for your provider's attention — you need to find a CMS that has qualified people available to answer your questions quickly.
Sky's the limit scalability: With so many customers relying on your CMS, you need a platform you can rely on to run smoothly as your business grows.
Why Choose an Agile, Headless CMS for Your Business?
Assuming your business has multiple websites and a high volume of content that needs constant updating, monitoring, editing and refreshing, you should be looking at the most flexible and future-proofed eCMS. Opting for an agile headless CMS you get the benefits listed above, plus more:
Integrations
with extensions and apps via API: The beauty of headless is the
flexibility to integrate with third party platforms and tools.
Omnichannel for all: Have one central content hub with a unified user experience across the marketing stack.
MACH: (Microservices,
API-first, Cloud-native Saas and Headless) is a set of principles
behind futureproof best-of-breed software. Agile, nimble, always
up-to-date technology that you can add, replace and combine for your
evolving business and customer experience.
Speak to us at Contentstack about how using an agile headless CMS can help your organization. Book a demo today.
More About Enterprise Content Management Systems
To learn more about enterprise content management systems, see these articles:
About Contentstack
The Contentstack team comprises highly skilled professionals specializing in product marketing, customer acquisition and retention, and digital marketing strategy. With extensive experience holding senior positions in notable technology companies across various sectors, they bring diverse backgrounds and deep industry knowledge to deliver impactful solutions.
Contentstack stands out in the headless composable DXP market with an impressive track record of 87 G2 user awards, six analyst recognitions, and three industry accolades, showcasing its robust market presence and user satisfaction.
Check out our case studies to see why industry-leading companies trust Contentstack.
Experience the power of Contentstack's award-winning platform by scheduling a demo, starting a free trial, or joining a small group demo today.
Follow Contentstack on Linkedin