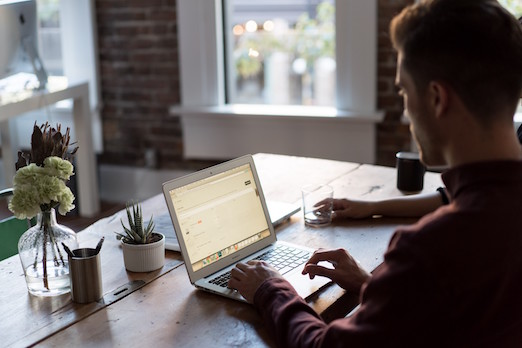 Not long ago, a compelling website was a company's main – and for many, the only – concern on the path to embracing 'digital'. Nowadays, a sleek website alone does not cut it anymore and instead, organizations are faced with engaging their audiences via a plethora of digital channels, transcending mobile and IoT, spanning a huge variety of screen types and sizes, and increasingly pushing the boundaries of end-user experiences through novel technology such as AR and VR.
Because of these trends and changes, many organizations and content providers are applying new technology to deal with the age-old challenge of delivering the right information, at the right time to the right place & person. A powerful tool in this quest turns out to be a new class of content management systems, variably dubbed API-first headless/decoupled CMS, since this solution provides the flexibility to deliver content in realtime on any channel.
Headless CMS Benefits
Even if you don't have a plan for the future and omnichannel production, headless CMS is still an extremely helpful choice for the web – and when the time comes to make the leap to mobile, IoT, AR, VR and beyond, you'll be ready.
A headless CMS architecture is built to be flexible since it's API-based. Being able to point content to any screen is the single best way to prepare content providers for the future of all screens.
Here are a few concrete advantages of leveraging a headless CMS when it comes to delivering content across any channel.
Think Past Mobile and Web
Even if your audience is primarily on the web today, eventually you'll need to go beyond your site and foray into mobile or IoT. Smart organizations have already shifted toward a mobile-first mentality since that's where most people search. But soon, the web, and even mobile won't be enough. Organizations need to start thinking about creating engaging digital experiences and providing content on all sorts of screens, devices, and mediums, like marketing kiosks, in-store displays, wearable devices and so on. With a headless CMS, you can point content anywhere, since APIs are endpoint-agnostic – meaning you'll be prepared for whatever device is the next big thing.
Create Once, Publish Everywhere
In a decoupled architecture, content is not tied to any frontend. Instead, it's stored as data in the CMS's repository. This data can then be delivered to any channel through APIs.
This means the content that you write once can be reused across multiple content channels. What you've put together on your website can be repurposed as you expand into other channels, like a VR headset or any other frontend that can accept JSON data.
Build Faster
Whether you're starting a new project, redesigning one or launching in phases, a headless CMS helps you build (i.e. develop) quickly.
You can start by launching a simple static website, and then gradually make it more dynamic by adding different pages in the CMS later (for instance, after a soft launch). When you're ready, you can deliver the same content to your mobile app, perhaps once the app designs are completed).
With a traditional or legacy CMS, this process would not be possible. To achieve a similar result, you'd first need to create a static HTML prototype and then convert it into the template that the CMS understands.
Ultimately, working with a headless CMS means you'll be able to shave off a lot of time that you'd otherwise spend dealing with a system – which means you can go to market faster.
The way we get information is changing dramatically and businesses have to keep up.
Websites are no longer a single source of content delivery; a best practice is to adopt technologies like an API-first headless CMS that will free your content from the shackles of the traditional approach.