Back to Blogs
The Experience Age: How Companies Must Adapt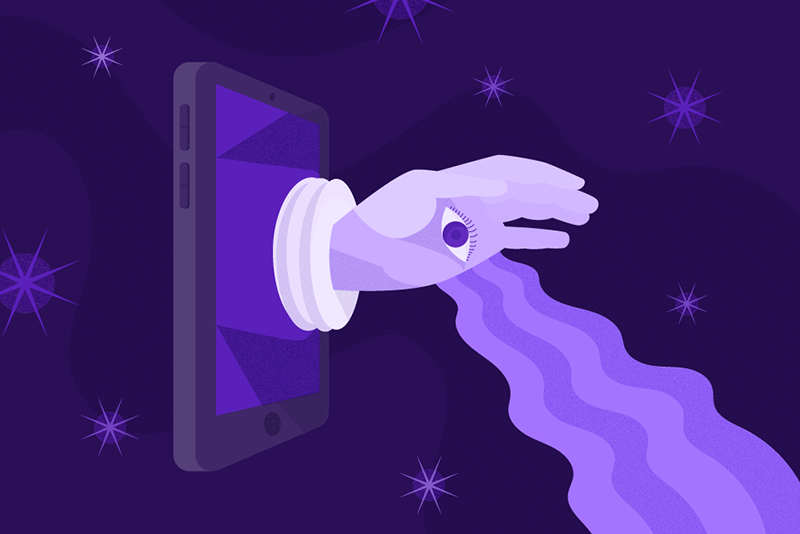 The internet began a new reality where, in a few keystrokes, you could learn about any historical event, instantly communicate with people around the world, and complete a monetary transaction to make you the proud owner of a pop-culture-themed Chia Pet in a matter of days.
Since the start of the information age, we've managed to digitize nearly every aspect of human experience, translating it into pictures, data, status updates, bios, and more. With the advent of the experience age, the focus on these individual parts may be coming to a close. In this new age, the sum of these parts is being used to build holistic digital experiences.
Here is what's next and what it means for your businesses.
What Is The Experience Age?
MySpace (remember that?) was a touchstone of the information age where desktop devices ruled the day, and your status update was about all a brand knew about you. The first social media platforms served as a sort of landing page for our "digital selves." We could post our favorite songs, share images, highlight our top friends, and tell the world what we were doing. The profile was the person
But in the experience age, consumers are no longer bound to or defined by one-dimensional digital profiles. Thanks to advancements in artificial intelligence, communication-based technology, the Internet of Things (IoT), and high-speed mobile connectivity, online interactions are more dynamic. Today the experience that a person has during their interaction with a brand is the product.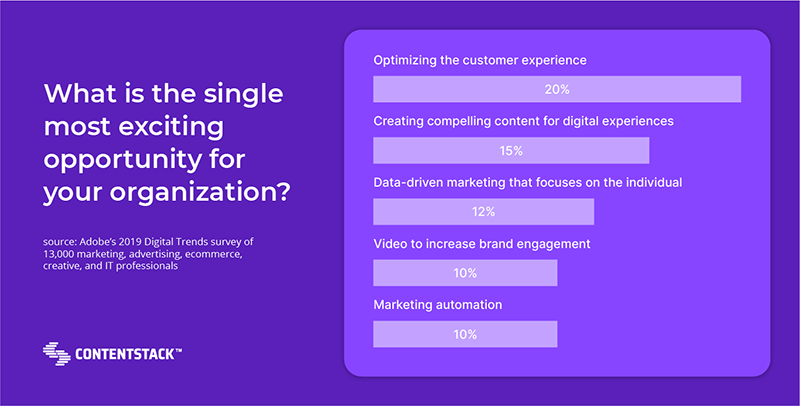 Here's how the new experience age will impact the way companies interact with their audiences online.

How to Adapt Your Company to the Experience Age
With such a low barrier to entry, digitally native companies are flooding a variety of industries. Meanwhile, ease of access has given the consumer more control than ever before. These are just a couple of reasons businesses must prioritize experience if they want to compete.
Here's how brands can create and evolve consumer experiences that survive and thrive in an increasingly advanced digital age.
Don't Just Talk About Your Offerings — Show Them Off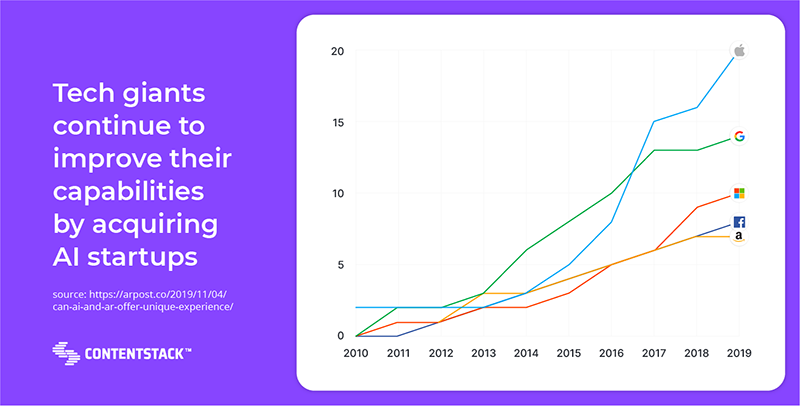 Yahoo Finance found that some of the biggest tech companies have been growing their artificial intelligence (AI) knowledge and capabilities for years. Why? Because AI is the operating system behind some of the hottest consumer-facing experiences that software brands can get their hands on, such as Augmented reality (AR) and virtual reality (VR). The AR and VR market is expected to reach over $800 billion by 2025, thanks to a shocking compound annual growth rate (CAGR) of 63%.
It's safe to say the future is all about connecting people with branded experiences rather than just organizing and displaying information on a static website page.
In many cases, this means relying on interactive versions of content in the form of live streams, 360 videos, chatbots, and virtual and augmented reality. AR enables users to place digital elements in whatever part of the real world they choose to point their screen. IKEA uses Apple's ARKit development platform to enable AR so shoppers can see how certain furniture products will look in their homes before making a purchase.
If you've heard of Oculus Rift or Google Cardboard, you're familiar with virtual reality. VR shuts out the real world altogether to completely immerse a consumer in an experience. Businesses can take advantage of native advertising inside VR experiences, develop VR-based marketing campaigns that give the consumer an all-new experience (like Samsung's "A Moon for All Mankind" event). Companies like Matterport provide potential buyers personalized 3D tours before making bigger-ticket purchases like a real estate investment, and Lowe's Hologram Experience helps buyers see what their house will look like after desired home improvements.
"We think AR, combined with AI, can be a killer combination of experiences unlike anything we've seen before." — Abhay Parasnis, EVP and CTO at Adobe
Drive Personalized Experiences with Custom Content
The experience age isn't just about creating experiences — it's about better understanding who your audience is and what they want so that those experiences are engaging.
While retargeting and using big data are nothing new, the experience age will include fresh ways of gathering and implementing personal data to create highly-customized content experiences.
In a previous blog, we explored a "4-Step Roadmap to Achieving Hyper-Personalization" that included the following:
Gathering and utilizing consumer data with tools like social listening systems, website analytics, and a data management platform that brings it together
Creating the hyper-personalized content itself with the help of a CMS, CRM, and more
Distributing omnichannel content using an API-friendly CMS like Contentstack
Uniting your hyper-personalization strategy under one roof with a DXP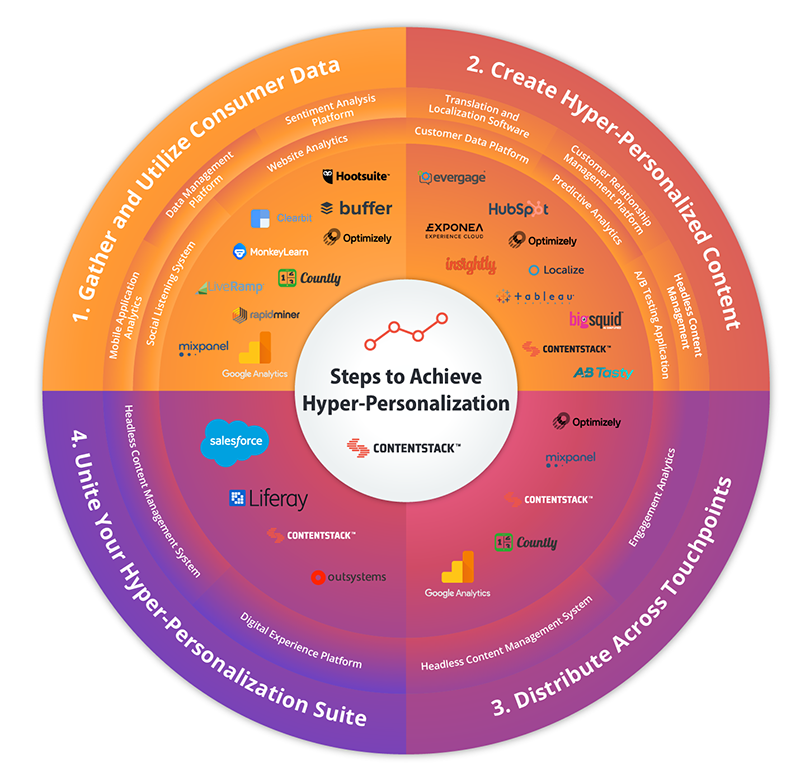 Hyper-personalization leverages consumer data, artificial intelligence (AI), and other modern technologies to help businesses deliver content-driven experiences that are super-relevant to individual consumers. And in 2020, half of all consumers will expect these kinds of experiences.
Deliver Immersive Content Experiences on Every Channel
Most modern marketers would agree that content creation isn't as simple as throwing a bunch of trendy buzzwords into your CMS, hitting "publish," and calling it a day. Modern marketing requires the creation of personalized content to the consumer, customized to the channel, and fresh to keep up with rising consumption rates (between 2001 and 2016, the average amount of time Americans spend in front of a computer grew 21%).
Considering that the average consumer is likely to interact with brands on as many as 15 different connected devices by 2030, the amount of branded content needed is frankly mind-boggling. The business rewards are often worth the effort.
Brands that invest in omnichannel engagement strategies have an average customer retention rate of 89% and see an average of 9.5% YoY revenue growth. How can you get in on this kind of omnichannel engagement? With a content management system (CMS) that was purpose-built for omnichannel distribution.
Enter headless CMS, the modern answer to the traditional, monolithic CMSs of the 1990s.
A monolithic CMS couples the content database (the backend or "body") and the content presentation (the frontend or "head"). This coupling means the content is defined by its design, making it almost impossible to reuse on another platform or another audience. While this infrastructure made sense when only publishing content to static websites at the beginning of the information age, it's outdated in today's experience age.
A headless CMS, on the other hand, is software for the experience age. It's called "headless" because it decouples the backend where content is created and stored from the frontend where content is formatted for delivery. It separates the "body" and the "head."
With a headless CMS, marketing and content teams create and store experience-enabling content collateral in flexible, reusable modules that live in a back-end repository. At the same time, front-end designers and developers create the best display for that content, whether delivered to a mobile application, a chatbot, an AR experience, or anywhere else.
An application programming interface (API) connects the frontend and the backend so that they can still work together seamlessly. So when a specific content module is called upon, it can quickly be formatted, optimized, and delivered in the way that is best suited for the audience and their current experience.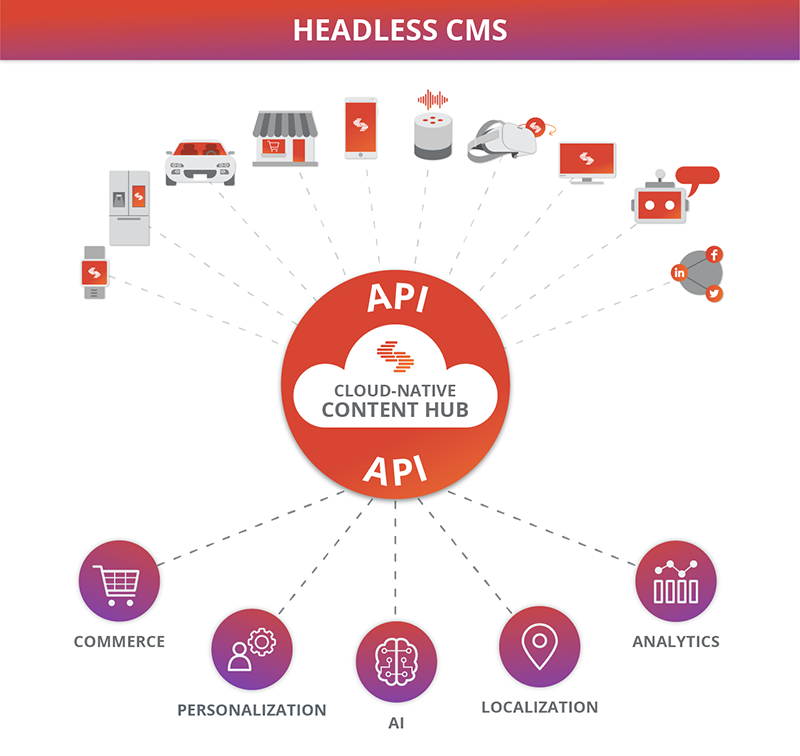 The tools you use have a significant impact on what you can do with your content. Cut the tie that binds your content to its presentation and create cutting-edge experiences that are always ready to go omnichannel with a headless CMS.

Learn How to Generate Returns in the Experience Age
People and brands alike are no longer defined by a few pages of information they curate online. The digital world is crossing over into the physical in the form of experiences. This shift means companies must rethink the type of content-driven experiences they create, the steps they take to customize them, and how their CMS and other content technology enables them to keep up with omnichannel demand.
It also means that businesses will be looking for ways to measure the return on the experiences they're working so hard to create. If you want to learn why it's time to look beyond return on investment (ROI) to see how to leverage your return on experience (ROX), as it helped one of the most successful franchises in sports generate the highest ticket sales and revenue in the entire NBA, download the free ebook: Going Beyond ROI with Return on Experience (ROX).