Back to Blogs
7 Must-Know Omnichannel Retail Trends for 2021 and Beyond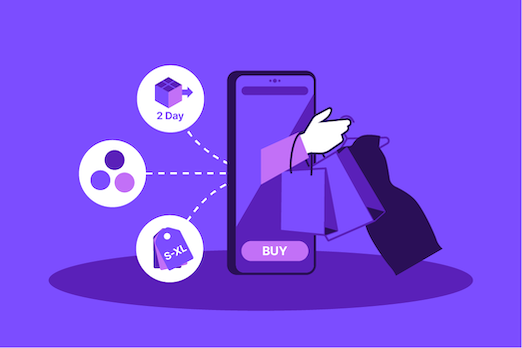 In today's rapidly-changing economy, it's more important than ever to stay up to date on the latest trends influencing the omnichannel retail space.
In the article, we've compiled everything you need to know about omnichannel retail in 2021, key developments ranging from shoppable social to the shocking role of physical spaces, and the software you can start working with today to act on all these modern trends.
What Does Omnichannel Retail Really Mean?
In the beginning there was single-channel retail — aka, the "traditional" model.
Single-channel retailers communicate with customers and sell their wares through a single channel. This channel could be anything from an online store to a physical one.
But as internet-connected devices gained widespread usage, retailers realized they could connect with consumers better by diving into more channels.
And thus multi-channel retail began.
Multi-channel retail is quite similar to single-channel retail — just multiplied as the retailer expands into new channels.
While this gives shoppers more opportunities to connect and shop with brands, it's a disjointed experience that doesn't jive with today's consumer expectations (more on those later).
Omnichannel retail is multi-channel retail with one major upgrade: The use of cutting-edge tech to tie each channel together.
Omnichannel retail is all about creating a seamless, continuous consumer experience from the first time they discover your brand via search engine to their interactions with your on-site chatbot through the follow-up email you send to make sure they're happy with their final purchase.
For a real-life example of what a great omnichannel retail experience might look like, check out our imaginary shopper, Chen, as she takes a typically non-linear journey through buying a consumer product: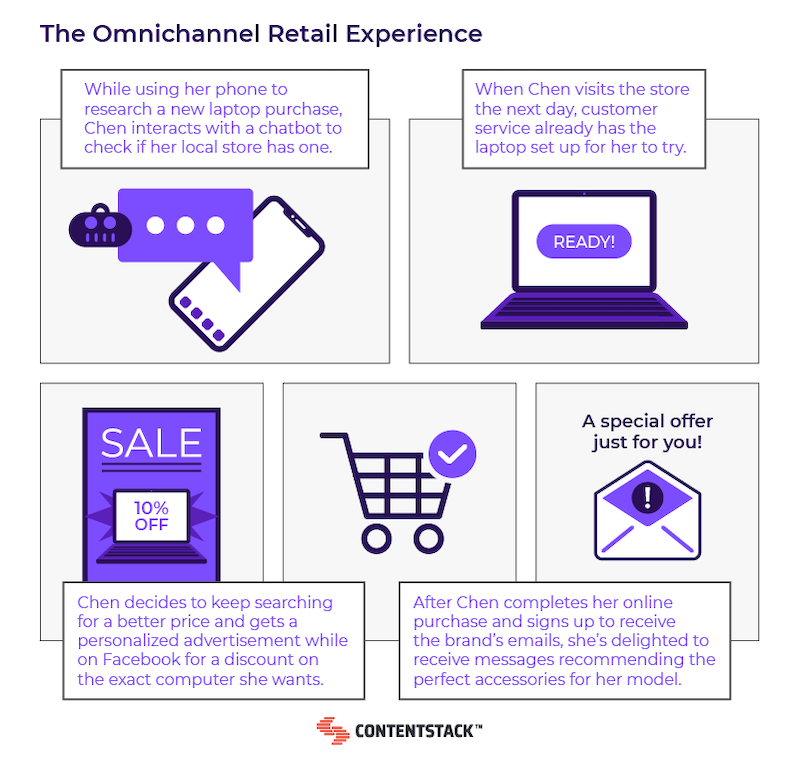 What more and more retailers are learning is that providing an omnichannel experience is the baseline in today's consumer environment
Here's what you need to know about what your most modern competitors are doing — and what you can do today to keep up.
7 Data-Backed Omnichannel Retail Trends to Know
If you're not sure where to start with your omnichannel efforts, let these omnichannel retail trends be your guide.
More Businesses Than Ever Are Investing in Omnichannel Efforts
We all know that COVID-19 impacted retailers — but what we might not have fully realized is how extensive that impact was.
A whopping 70% of locally-based retailers either introduced new or boosted existing digital channels as a result of the pandemic.
According to Audrey Low, a managing director at media agency Mindshare China, the pandemic forced many businesses to transition into omnichannel over the course of just six months, as opposed to the multi-year rollouts they may have planned.
Omnichannel Shopping Habits Boosted by the Pandemic Are Here to Stay
In an (almost!) post-COVID-19 era, it looks like those digital accelerations — and the consumer shopping habits that came with them — aren't going anywhere.
Now that consumers know it is safer to shop from home and many also need to pinch pennies more than ever, we've become accustomed to using every channel at our disposal to not just complete purchases but to shop around for the best price and availability.

This is why the marketing researchers at Nielsen predict that even once things return to what was once the "norm," many of our omnichannel shopping habits will stick around — and so will retailers that are well-equipped to serve them.
Omnichannel Shoppers Expect Consistency Across Channels
Let's take a second to deliver on our earlier promise to discuss what exactly the modern consumer expectation is.
The name of the game for today's shoppers is consistency.
No matter the device, no matter the social channel, no matter the shopping platform, no matter the locale, and no matter the time of day — the majority of consumers expect brands to be capable of providing consistent information and experiences at all times.
As for the retailers that can't meet these expectations?
They may be in for devastating business losses. More than 60% of people will stop shopping with a company that doesn't deliver the experience they want.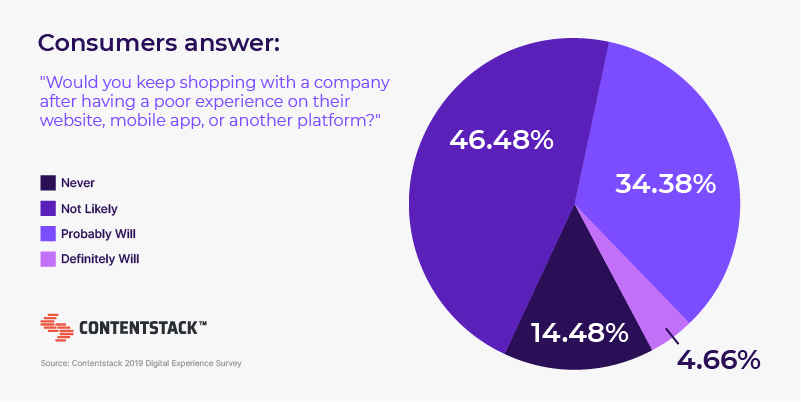 Social Media is a Powerful Shopping Channel
Social media has long been a tool that brands can use to grow their audiences, collect rave reviews, provide modern customer support, and drive traffic to their revenue-generating websites.
But now, many of those same social platforms are finding a way to take retailer profiles a step further by offering built-in shopping features.
Probably the most common examples in the U.S. right now are Facebook's Shops feature and Instagram's Shopping feature.
According to mdf commerce's report 10 Trends Changing Omnichannel Retailing in 2021, over 60% of brands have already started using some kind of social ecommerce functionality.
Video Usage Grows — And Becomes Shoppable
We think VentureBeat hits the nail on the head when they predict that "The future of commerce belongs to brands and creators who bring commerce and content closer together in a seamless, engaging, and interactive viewing environment."
And according to Venturebeat, that interactive environment is video.
They predict that 2021 is the year that social platforms will enable video clips to be linked to purchase pages the same way photos on Instagram, Facebook, and other platforms have been for years.
YouTube is already dabbling in becoming a social-ecommerce hybrid platform by enabling some product ads to link directly to a purchase page.
And TikTok, a testament to the power and continued growth of video as a marketing tool, sets an example of fully-integrated social commerce by enabling URLs to be used in both user profiles and in individual video posts to take viewers straight to the product being featured.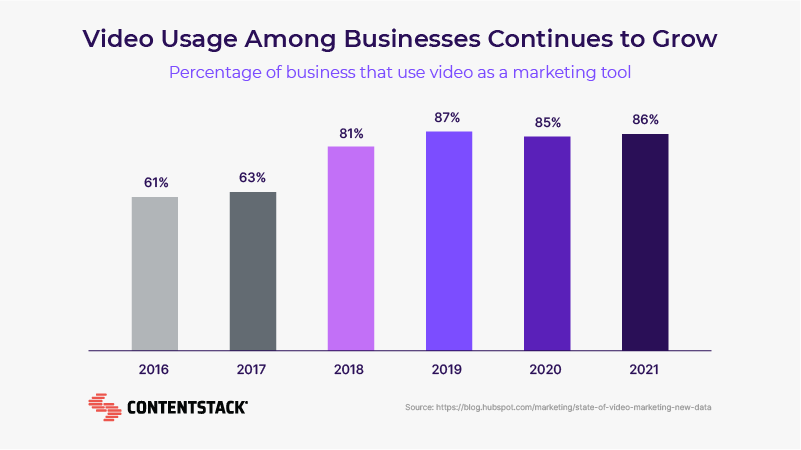 Digital Payments Take Off
Digital payment options include technologies like mobile wallets (think Apple's Wallet app), P2P payment platforms (think Venmo), real-time payments, and even cryptocurrencies.
And the use of these cashless alternatives is absolutely skyrocketing. The global digital payment industry has more than doubled since 2017, growing from a $3 trillion industry in 2017 to an estimated $6.6 trillion industry by the end of 2021.
If that isn't enough to convince you to get in on this omnichannel retail trend, maybe the news that ecommerce giants like Amazon and Apple continue to invest in digital-first payment solutions will.
In order to keep up with the modern consumer's "anytime, anywhere" shopping mentality, consider optimizing your buying journey by offering multiple payment options — including an easy-to-use digital one.
Brick-And-Mortar Remains a Key Element of Omnichannel Retail
In the first quarter of 2020 — right around the same time COVID-19 took hold across most of the world — Home Depot's digital sales were up 80%.
But that's not the headline here. What's important is that over 60% of all orders were still picked up at a Home Depot store.
The pandemic didn't kill the brick-and-mortar store — it firmly cemented its place as a key element of your overall omnichannel retail strategy.
While the purpose of physical retail spaces may have shifted for a time, they remained an important part of the buyer's journey — the end-point of buy-online-pickup-in-store (BOPIS) and buy-online-pickup-at-curb (BOPAC) sales strategies.
What we learned watching retail over this past year is that just because shoppers like to (or are sometimes forced to) buy online, that doesn't mean they don't also like to shop in store.
With all the options they have today, consumers are increasingly nuanced in their shopping habits — and that's the whole point of providing omnichannel retail experiences, isn't it?

Simply put, brick-and-mortar retail is not at all dead.
In fact, for retailers who were able to hold onto their physical spaces through 2020, they might just be the key to cashing in on the variety of omnichannel retail trends we'll continue to see through 2021 and beyond.
Take Advantage of Today's Omnichannel Retail Trends With Headless Architecture
The common thread through all of the omnichannel retail trends we shared above is the ability for brands to provide consistent, connected, and constant experiences.
Unfortunately, that's just not possible with the legacy ecommerce tech that most brands are stuck using.
If you're ready to upgrade to67 tools that'll help you go omnichannel, you're ready to upgrade to headless architecture.
Headless architecture uses application programming interface (API) technology to connect microservices, which are like single-purpose apps that deliver whatever features a business needs in the moment.
Compared to legacy technology where features are permanently entwined and make for heavy, expensive software that's a chore to update — headless architecture is quick, easy, and affordable to change and scale up (or down!) as trends demand.
For retailers in particular, we recommend headless commerce architecture that brings together a headless content management system (like Contentstack) for website management and content delivery and a headless ecommerce platform (like commercetools) for all the core shopping functionality you need.
Together, these tools will create a smooth, omnichannel shopping experience that makes life easier for your team and makes the shopping experience more modern for your customers.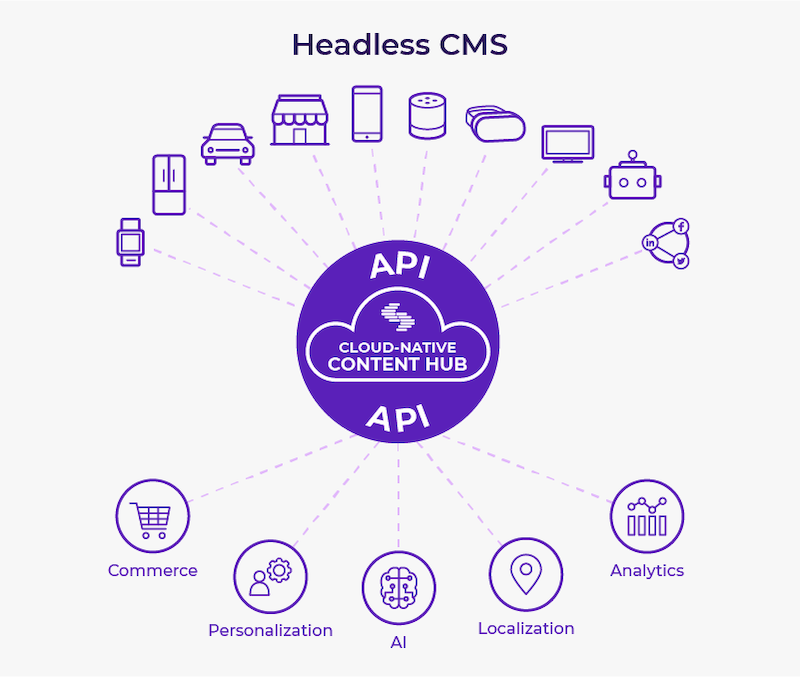 If you want to learn more about how easy it can be to build a headless commerce architecture with the right tools, read our blog Headless Ecommerce Architecture Using Contentstack and commercetools.
And to experience the platform where it all begins — Contentstack's headless content management system — request a free trial or book a personalized demo today.